Abercrombie & Fitch, Essay Example
Pages: 3
Words: 873
Essay
This Essay was written by one of our professional writers.

You are free to use it as an inspiration or a source for your own work.
Abercrombie & Fitch (A&F) was once recognized as one of the most wealthy makers of child and adult wear because of its uniformed appeal and enticing logo. Many teenagers were drawn to the company that featured pictures of half-clothed men in its stores. As the years progressed, however, Abercrombie saw a stark decline in sales and was even forced to close a number of its stores. What happened? While many place the blame for Abercrombie's demise on the brand's unwillingness to change with the times, one must look at the company's former Chief Executive Officer (CEO) to understand why marketing has been stagnant.
For a number of decades, Michael Jeffries was the face of Abercrombie & Fitch. The CEO dressed in a manner that promoted the brand at various networking events, and even underwent plastic surgery in attempts to be more like the young clientele base for which his company created clothes. In all of his efforts to understand and identify with young people, Jeffries never fully grasped the concept of kids changing. Although semi-formal wear was something that teenagers and young adults sought after during the late 1990s, kids no longer liked the idea of wearing loafers with polo shirts to school or work in the new millennium. Just as the seasons had changed, so did consumers' appetites for style. Unfortunately, this was a reality that Jeffries did not comprehend.
While some may argue that the former CEO of  A&F used viable marketing techniques, a plethora of evidence proves otherwise. In 2006, Jeffries told a retail expert that he had no desire to expand the brand to accommodate plus size shoppers because he "wanted only thin, beautiful people to shop there" (Holding On). The former CEO also responded to an analyst's question of whether or not the brand discouraged certain shoppers from investing time and money into the company by saying, "Absolutely. We are the cool brand" (Holding On).
Jeffries' comments, coupled with Abercrombie's advertising platform that has largely remained the same over the years, is evidence that the CEO did not understand the concept of exchange. In marketing, exchange is the act of companies trading a product for the financial support of customers. Corporations make every attempt to appeal to consumers in hopes of building clientele who will patronize their business for many years to come. If Jeffries would have understood this concept, then he would have been willing to modify the product that he was offering in order to reach more customers. The former CEO, however, did not comprehend such trade-off, which is why he had no problem denying customers in need of larger sizes the opportunity to purchase A&F clothing.
Such exclusion is why A&F has seen incredible decline in sales and shares. The company's stock plummeted last year by sixteen percent while its competitor, American Eagle, saw a seven percent rise in stock value. Although the two businesses are creating clothes for the same demographic, American Eagle is finding ways to develop products that cater to its demographic base. A&F is now, after bidding farewell to Michael Jeffries, attempting to create styles that also attract the fashionably inclined teen. The problem, however, is that it must work from the ground up to establish the customer-retailer trust that it once had.
In order to truly see a financial increase, Abercrombie must follow the marketing mix structure that seeks to satisfy the target market at all costs and build a loyal consumer base. The company also needs a strong executive team that understands the importance of progress and employee morale. Various studies have proven that employees in high spirits discuss good and services in a manner that makes customers more inclined to purchase.
Abercrombie executives need a complete product overhaul that will introduce clothes that teens and young adults want to wear. Such renovation requires market orientation along with a little trial and error with the public. While kids may not be interested in shorts that have a myriad of colors in them, they may enjoy wearing one color featured in the rainbow. Experts can take that one color and create a style that satisfies consumers.
The company should also focus on promotion as it relates to pricing. Although A&F has reduced prices on numerous apparel, few consumers are willing to even look at products for fear of them being expensive. Such perception of Abercrombie being a high-end retailer that few can afford must be demolished before the company can move forward. Selling and promoting the products in stores such as Target and Khol's is a great way to show buyers that the company has become a retailer for the average consumer.
Michael Jeffries was one who believed that uniformity was the key to success in business. In some respects, he was correct. After all, management has much to do with organization. The former CEO, however, lacked the understanding that customers make a company thrive, which is why he refused to create a brand that appealed to the masses. Executives of Abercrombie must now find a way to correct such mistake by creating clothes that are both desirable and affordable.
Works Cited
Berfield, S. & Rupp, L. January 26, 2015. Holding on to relevance: Behind the Decline of Abercrombie & Fitch and the fall of its mastermind, Michael Jeffries. Bloomberg Businessweek.
Time is precious
don't waste it!
Get instant essay
writing help!
Plagiarism-free
guarantee
Privacy
guarantee
Secure
checkout
Money back
guarantee
Get a Free E-Book ($50 in value)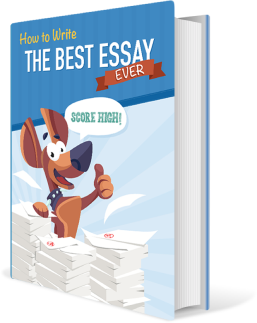 How To Write The Best Essay Ever!