Address Diversity and Culture, Coursework Example
This Coursework was written by one of our professional writers.

You are free to use it as an inspiration or a source for your own work.
Introduction
Diversity and culture must serve as a key component of an educational program that supports the need for influenza vaccinations. This is an important option because it conveys the realities of those in need of education and the team's approach to designing an intervention that will impact decision-making and health status for these individuals. This requires an examination of the different principles that impact vaccination education and how to address specific population groups with the tools and resources that are available. There must be a greater focus on the development of a program that will be flexible in its approach in order to provide different types of populations with the education that is required to meet expectations at a high level. This will encourage the development and growth of the intervention to improve outcomes for the target populations and in improving their quality of life.
Body
A health-related intervention must be able to emphasize the diversity of the target populations and must provide the knowledge and resources that are necessary to make informed decisions regarding health and wellbeing. This is best achieved when the knowledge base is sufficient to educate the group regarding vaccinations and to be successful in advancing objectives at the highest possible level. The diversity that is present within the target population must be addressed through the intervention and must demonstrate a commitment to educating this group in order to enable them to make informed decisions that will positively impact health (Fiscella, 2014). Infleunza vaccinations remain a significant hurdle to climb because they impact how individuals make decisions regarding their own health and whether or not they believe that these vaccines pose a risk for patients in different ways (Fiscella, 2014). If the belief exists that these vaccinations are unsafe and may place patients at risk, they are not likely to be used on a widespread basis, and this places individuals at risk in the event that they interact with a person who has influenza and do not possess the immunity that is required to fight the virus (Fiscella, 2014). These conditions must be addressed and must demonstrate an ability to move forward and to optimize the resources that are available to properly educate patients regarding the benefits of flu vaccinations for the target populations.
A team-based strategy must also encompass a number of specific concerns that will impact the targeted groups in a positive manner, including an examination of the population's diversity and to examine what is required to meet expectations regarding the intervention program at a high level. These concerns reflect a means of recognizing the responsibility of all team members to make a difference with the educational program that is chosen. A collaborative effort must be in place and must demonstrate an ability to communicate effectively within the group and to determine what steps are required to facilitate success within the group dynamic and in meeting its overall objectives. Influenza vaccinations require an examination of the barriers that exist so that the team is able to overcome some of these challenges as they move forward to meet expectations and to educate the target population at a high level.
There are a number of risks that are associated with the development of an educational tool that will positively impact individuals, and this reflects a means of overcoming disparities and in embracing diversity to ensure that the team is prepared to identify areas where influenza vaccinations are less common and to find ways to educate different groups to improve outcomes for their health and wellbeing (Strully, 2011). The proposed intervention must be able to address some of the most critical challenges of these groups and must be able to bridge some of the gaps that exist for individuals in receiving influenza vaccinations, particularly for older adults who require them to improve their overall health and wellbeing (Shenson et.al, 2012). It is important to develop a strategy that will encompass the hesitation of some individuals to obtain vaccinations and why these circumstances occur, as this is an important step in the discovery of a successful educational environment that will provide knowledge to participants with the anticipation that vaccine hesitation will be minimized or will disappear altogether because individuals will understand the benefits of these options and will obtain vaccinations to improve their quality of life (Kestenbaum & Feemster, 2015). There must be a greater focus on the disparities that exist and the knowledge that is difficult to accept or is lacking regarding vaccinations so that individuals are prepared to obtain vaccinations that rare likely to prevent influenza for many patients, including those who are in higher risk groups whose immunity may be compromised.
Conclusion
Diversity and culture must be addressed in any health intervention because they impact how individual groups are able to respond to different recommendations that may positively influence their health. The team dynamic must be positive and must approach different aspects that will provide knowledge to the target populations that have been identified. This will encourage the team to communicate regarding influenza vaccinations and to be proactive in working towards a successful set of outcomes for these individuals. When knowledge is shared and is appropriate, it is likely to provide additional information that will support an increase in influenza vaccination rates and that will provide effective results for the targeted population groups. These factors require a detailed examination of culture and diversity in order to effectively manage the educational intervention and to ensure that it is as successful as possible, given the circumstances that are present.
References
Fiscella, K. (2014). Tackling Disparities in Influenza Vaccination in Primary Care: It Takes a Team. Journal of general internal medicine, 29(12), 1579-1581.
Kestenbaum, L. A., & Feemster, K. A. (2015). Identifying and Addressing Vaccine Hesitancy. Pediatric annals, 44(4), e71.
Shenson, D., Adams, M., Bolen, J., Wooten, K., Clough, J., Giles, W. H., & Anderson, L. (2012). Developing an integrated strategy to reduce ethnic and racial disparities in the delivery of clinical preventive services for older Americans. American journal of public health, 102(8), e44-e50.
Strully, K. W. (2011). Health Care Segregation and Race Disparities in Infectious Disease The Case of Nursing Homes and Seasonal Influenza Vaccinations. Journal of health and social behavior, 52(4), 510-526.
Stuck with your Coursework?
Get in touch with one of our experts for instant help!
Messenger
Live chat
Time is precious
don't waste it!
Get instant essay
writing help!
Plagiarism-free
guarantee
Privacy
guarantee
Secure
checkout
Money back
guarantee
Get a Free E-Book ($50 in value)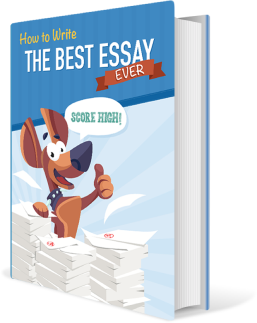 How To Write The Best Essay Ever!