Advanced Pathophysiology, Coursework Example
This Coursework was written by one of our professional writers.

You are free to use it as an inspiration or a source for your own work.
Specific Pathology of Secondary Polycythemia                                      
Patients that have been diagnosed with chronic lung disease could possibly develop complications. Chronic lung disease is a condition that is more commonly known as emphysema, chronic bronchitis (referred to as Chronic Obstructive Pulmonary Disease or COPD), asthma, cystic fibrosis, and restrictive lung diseases. Chronic lung disease is mainly caused by inhalation of toxic particles and gases from the environment, such as cigarette smoke. However, long term exposure to industrial pollutants, heredity, and physical defects also contribute to the manifestation of the disease. Chronic lung disease is characterized by abnormal inflammatory thickening and narrowing of the small bronchiole tubes of the lungs. The oxidative stress from the irritant and the inflammation itself, causes the immune system to respond with an increase in the number of neutrophils, macrophages, and T lymphocytes. The effect of the immune response is mucus hypersecretions and ciliary malfunctions that make inhaling and exhaling harder, resulting in excessive coughing, lower oxygen levels, and increased blood pressure (McCance, Huether, Brashers, & Rote, 2010)
A patient that has secondary polycythemia along with chronic lung disease is greatly affected in their quality of life. Secondary polycythemia is defined as a disorder that causes an over-production of red blood cells, hemoglobin, and erythropoietin. The inflammation and constant low levels of oxygen in the tissues (hypoxia) from chronic lung disease, result in an increase in erythropoietin being produced.  Erythropoietin (EPO) is a hormone produced by the kidneys that stimulates the bone marrow cells to produce red blood cells.  This condition often results in an impeded flow blood that becomes thicker than normal and ultimately can lead to a thrombosis.  Secondary polycythemia is often discovered only if the patient has a hemoglobin test or red blood cell count done. A phlebotomy is the usual treatment for secondary polycythemia. This procedure restores viscosity and maintain circulation at its optimal level by removing some red blood cells.  Smokers have an increased risk of developing secondary polycythemia (VanMeter & Hubert, 2014).
Complications of Secondary Polycythemia
A patient diagnosed with chronic lung disease and secondary polycythemia will experience a variety of clinical manifestations and complications.  High levels of erythropoietin have been associated in cases such as, renal cell cancer, hepatocellular carcinoma, polycystic kidney disease, and uterine leiomyoma. Secondary polycythemia from chronic lung disease may be complicated by right-sided heart failure. Having both chronic lung disease and secondary polycythemia, patients often experience pulmonary hypertension brought on from inflammation and cell changes in the pulmonary arteries.  Patients with severe secondary polycythemia may have impaired alertness, dizziness, and headaches. Their tolerance of exercise will be compromised and they may lack physical stamina. They are also at increased risk for thrombosis, gout, strokes, heart attacks, peptic ulcers, and leukemia. Iron deficiency often develops from the repeated phlebotomy treatments (Bhatt, 2014).
Talking to the Patient
When speaking with the patients, it is important to remember to speak to them in terms that they can understand. Not everyone has a medical background. Patients need to know that you are going to do everything that you can to help them. And this begins by explaining their condition to them. Use the simplest appropriate words as possible, but at the same time to not be condescending. Try to associate what you're trying to explain about the condition with another condition that they may be familiar with. If there are slang words that a patient may be familiar with, then it's okay to use those. It is also important to really take your time and be patient when speaking with senior citizens.
When discussing the condition of secondary polycythemia with a patient, you may start off by saying that their blood work came back and it showed an elevated level of red blood cells. For the patient, maybe you can say "Because you have chronic lung disease and have a hard time breathing, your body doesn't get enough oxygen in your blood. So your body has been releasing a hormone that makes the bone marrow produce extra red blood cells in order for you to get more oxygen. But when it starts producing more red blood cells, it doesn't stop because you still have difficulty breathing and getting oxygen. After a while your veins and arteries are overcrowded with red blood cells. This is a condition called secondary polycythemia. You may have heard it called thick blood. This is treatable, but won't likely go away until your chronic lung disease is better. The treatment for thick blood is called phlebotomy. Phlebotomy treatment is similar to when you donate blood. We draw some blood out, and that reduces your red blood cell count. "
Chronic lung disease is a serious condition in itself. It is a debilitating condition that often causes patients to lose their quality of life, happiness, employment, and in some cases their lives. Polycythemia is also a serious condition that can take away a patient's energy and stamina, and it can develop into worse diseases like leukemia. These two conditions coupled together can be a terrifying blow to a person's physical and mental wellbeing. Because secondary polycythemia is a reactive condition caused by chronic lung disease, a patient should make improving the symptoms of their chronic lung disease the highest priority. One thing that a patient can do to help themselves is to stop smoking. If putting down the cigarettes can give you a better and longer life, isn't it worth it.
References
Bhatt, V. R. (2014). Secondary Polycythemia and the Risk of Venous Thromboembolism. Journal of Clinical Medicine, 6(5): 395–397.
McCance, K. L., Huether, S. E., Brashers, V. L., & Rote, N. S. (2010). Pathophysiology: The biologic basis for disease in adults and children (6th ed.) Maryland Heights, MO: Mosby Elsevier.
VanMeter, K. C. & Hubert, J. R.  (2014). Gould's Pathophysiology for the Health Professions. St. Louis, MO: ELSEVIER Saunders.
Stuck with your Coursework?
Get in touch with one of our experts for instant help!
Messenger
Live chat
Time is precious
don't waste it!
Get instant essay
writing help!
Plagiarism-free
guarantee
Privacy
guarantee
Secure
checkout
Money back
guarantee
Get a Free E-Book ($50 in value)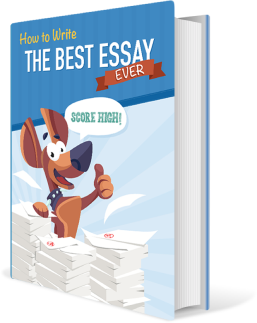 How To Write The Best Essay Ever!