Advanced Writing in the Disciplines, Essay Example
Pages: 5
Words: 1384
Essay
This Essay was written by one of our professional writers.

You are free to use it as an inspiration or a source for your own work.
The assignments in this course have been profoundly instructive for me. Portfolio 1, the annotated bibliography, greatly increased my facility with the APA citation style, thereby fulfilling the AWD Learning Goal #3. Portfolio 2 taught me how to revise my work in an efficient and thorough manner: I learned to write the rough draft first, and then polish it, fulfilling AWD Learning Goal #5. Portfolio 3 was my favourite: I learned about marketing to my targeted audience. Finally, Portfolio 4 helped me to fulfil AWD Learning Goal #6, by producing a highly polished, thoroughly revised paper. Taken together, these assignments have helped me to better understand the professional uses of writing in my own discipline.
A genre that is particularly relevant to my own field of business and entrepreneurship is the case study, an important research strategy for business topics from marketing to strategy (Dul & Hak, 2008, p. 24). A case study examines either a single case, or a select number of related cases, and uses a qualitative methodology to evaluate the information gathered (p. 4). A good example is the case study of a cluster of metalworking enterprises in Nairobi, Kenya, by Sonobe, Akoten, and Otsuka (2011). The purpose of the study was to answer the question of why the kinds of small, informal businesses that abound in Africa's manufacturing sector exhibit such limited growth: typically, they only grow significantly when they are young and small (p. 323). In accordance with AWD Learning Goal #1, I note that this is a good example of the importance of case studies to my field: case studies are used to examine business processes and performance, in order to produce useful conclusions that can better inform the field.
The cluster itself, a site called Kariobangi Light Industries, consists of about 300 informal enterprises, and about half of these are metalworking businesses (Sonobe et al., 2011, p. 324). These informal-sector artisans, Jua Kali in Swahili, are distinguishable from formal-sector enterprises inasmuch as they receive no governmental support, other than the formal designation of the land area in 1989 (p. 324). They also pay bribes to evade formal taxation (p. 324). The products they produce are generally low-quality, inexpensive imitations of foreign goods, which are sold to domestic Kenyan consumers (pp. 324-325). Out of a sample of 127 entrepreneurs, nearly 40% produced products such as "steel windows, steel furniture, and simple machines" (p. 325). Small foundries and lathe turners were subcontracted to produce parts for many of these simple machines (p. 325). Moreover, these enterprises produced repair parts for automobiles, and also engaged in the actual work of repairs for automobiles and simple machines (p. 325).
Sonobe et al. (2011) found that there was a high rate of entry in the early 1990s, which levelled off and declined from the early 2000s on, despite the fact that the macroeconomic conditions seem to have been quite favourable (p. 325). The explanation for this has everything to do with competition: the success of early entrepreneurs led to an increase in supply as other entrepreneurs followed their example (p. 325). The competition led to lowered prices, which predictably eroded profitability (p. 325). Worse, Kariobangi's rising population created congestion, exacerbating tensions between entrepreneurs and other residents, particularly those that lived in upper-storey apartments over ground-floor businesses (p. 326). All of this led to an interesting response on the part of some of the entrepreneurs, seven of whom were included in the authors' sample: they left Kariobangi in order to become formal enterprises (p. 325).
My work in this course has taught me to analyze such information with new eyes. I ask more questions about business growth and performance, and seek more critical answers. By way of example, Portfolio 4 helped me to better appreciate the importance of looking at economic, social, and political realities and factors when examining business environments, notably in developing countries. This alone is relevant to AWD Learning Goal #1, in that I now realize the importance of case studies for examining and exploring such factors. It is also relevant to AWD Learning Goal #2: a key part of the discourse in the field of business and entrepreneurship is the study of the factors that either support or impede business growth, including competition, consumer demand, and even the tensions caused by congestion and lack of zoning. Finally, it's also relevant to AWD Learning Goal #4: Sonobe et al. (2011) presented exactly the kinds of information that are relevant to economists and entrepreneurs, from the structure and composition of the industry (informal metalworking in this case) to the economic forces that shape it, such as human capital and consumer demand.
But there is much more to the study by Sonobe et al. (2011), and the pursuit of the AWD Learning Goals has helped me to better recognize and appreciate it. First of all, they found that out of their sample of 127 entrepreneurs, 62% had experience in the formal sector (p. 326). Of the seven Jua Kali who subsequently left Kariobangi, two had always been Jua Kali, four had experience as "skilled workers or middle managers at formal-sector factories," and the last "was a civil engineer employed by the government" (p. 326). Thus, a key question was why so many of these entrepreneurs had left the formal sector in the first place (p. 326). What Sonobe et al. (2011) found was that consumer demand had made all the difference, and the structure of the Jua Kali informal sector had sealed it: Kenyan consumer demand for inexpensive imitations could be satisfied by exactly the kind of small workshops using inexpensive equipment, and relying on agglomeration, that the Jua Kali sector produced (p. 326). This created lucrative opportunities for skilled workers and middle managers from the formal sector, leading to the wage increases in the formal sector that ultimately undermined it (p. 326). This is an outstanding example of the sort of discourse that is the currency of business and economics: consumer demand drives growth and competition, and structural factors, such as the nature of the enterprises and sectors in question, determine much of their level of competitiveness. Again, this is precisely the kind of information that is relevant to my field, and the authors do an outstanding job of delivering it.
However, the very forces that contributed to the success of the Jua Kali sector ultimately informed the decisions of the seven entrepreneurs in the sample who left it: declining security and rising crime due to congestion; the Kenyan consumer image of the Jua Kali 'brand' as synonymous with shoddy workmanship, and the lack of supporting infrastructure and room to expand in Kariobangi itself (Sonobe et al., 2011, p. 326). All seven of these "leavers" were older, more educated, and more experienced than the average (p. 327). This highlights the importance of human capital to business growth, and the kinds of decisions that entrepreneurs make in trying to pursue such growth (p. 327). Thus, the structure of Jua Kali itself is exerting strong effects that inhibit growth: there are few opportunities for expansion and a great deal of competition (p. 333). At the same time, there are significant entry barriers to the formal sector, including product certification, higher rents for a larger workshop, and costs associated with statutory compliance (p. 333).
The above results are a good example of AWD Learning Goal #7: the assignments for this course have helped me to better appreciate and exercise a more critical reasoning when examining topics relevant to my field. Business growth in developing markets is especially of interest in an increasingly-interconnected and interdependent world, and the Sonobe et al. (2011) article is a good example of the power of case studies in analyzing and explaining it. My critical reasoning, particularly in the context of my field, has become much better, and so has my understanding of audience and context. Having participated in this course, I better understand how my field uses writing, such as the case study, to communicate important information and facilitate discourse, in order to advance understanding and knowledge.
References
Dul, J., & Hak, T. (2008). Case study methodology in business research. Burlington, MA: Butterworth-Heinemann.
Sonobe, T., Akoten, J., & Otsuka, K. (2011). The growth process of informal enterprises in Sub-Saharan Africa: A case study of a metalworking cluster in Nairobi. Small Business Economics, 36(3), pp. 323-335. DOI: 10.1007/s11187-009-9222-6
Time is precious
don't waste it!
Get instant essay
writing help!
Plagiarism-free
guarantee
Privacy
guarantee
Secure
checkout
Money back
guarantee
Get a Free E-Book ($50 in value)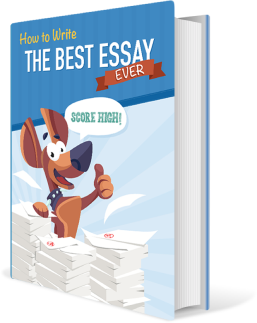 How To Write The Best Essay Ever!