Banned Children's Book, Coursework Example
This Coursework was written by one of our professional writers.

You are free to use it as an inspiration or a source for your own work.
The classic children's book Charlotte's Web was banned in the state of Kansas 2006 because officials believe that talking animals are an insult to God. While this was cited as a primary reason for the book's ban, another reason given was that the spider dying was inappropriate content for a children's book. The ban occurred after several parents protested the availability of the book to their school district. Interestingly, a similar ban on the book occurred in a school inBatley, West York Yorkshire, England and was initiated by a headmaster who believed that books with pigs as characters could be potentially offensive to Muslim students (Baldassarro).
In both situations, Charlotte's Web was banned for religious purposes, although obscure, unjustifiable, and only agreed with by a small minority of parents and students. Ultimately, this is an inappropriate decision because talking animals are a common motif in many different genres of children's literature. These parents would benefit from an explanation of why pigs and other animals are used in children's books. Typically, these characters are simply a personification to make real-life situations appear more frivolous and fantastical. Since Charlotte's Web deals with many aspects of human life, some of which are not happy ones, it is easiest for the children to digest these life events as they happen to animals, so that they may be able to deal with them if it occurs to them. The headmaster who decided to ban the book in her school in Batley failed to recognize this, and that Wilbur the pig could have easily been portrayed as any other animal. E.B. White did not write this book with the offense of a particular religious group in mind, rather to entertain and educate growing readers.
The week 5 lecture "Book Banning: Protectionism and Cultural Mores" explains that books are banned for many reasons, including the controversies they may ignite. In children's literature, these may not always be appropriate topics, so it is understandable that some groups would to prevent a child's access to it before they can be fully educated about the issue and be allowed to reach their own decision. Specifically, the lecture says, "it is also sometimes risky to provide too much information too early, as some parents can be quite protective, or resent the introduction of other perspectives that conflict with ideals taught at home" (Book Banning: Protectionism and Cultural Mores 1). While this is an appropriate reason to ban a book, this issue is not present in Charlotte's Web. While some argue that it is sad that Charlotte the spider dies, it is likely that many children who would read the book know what death is and may have even experienced a death in their family. This aspect of the book works more to show children that they should appreciate life while it's there and ways to cope with the death of loved ones. It is a sad, but unavoidable topic that Charlotte's Web deals with well; this is not controversial, it's a fact of life.
A second reason that Charlotte's Web was banned in Kansas is that the book contains talking animals, and this defies God. It is interesting to note however, that many children's books contain talking animals, and it is unlikely that this Kansas school board agreed to ban Aesop's Fables, The Little Red Hen, and the like. Talking animals are a universal theme of children's literature, and many of the more well-known works include talking animals, including those that intend to teach religious education.
The textbook discussed many books that were banned on the basis of the lesson they try to teach. In the case of Barbar, for example, an elephant goes on a journey that raises a question of power in society. The book has been banned in some areas because parents believe that a book that touches upon the power struggle between the rich and poor is an inappropriate topic for young children (Stahl, 879). Whether or not this viewpoint is correct, Charlotte's Web doesn't come close to creating these types of controversies and all groups who want the book banned are primarily against the fact that there is a talking pig.
Ultimately, Charlotte's Web is an entertaining, educational classic that should not be banned. Both groups that want the book banned are making up reasons without justification from the appropriate religious doctrine. While it is possible that a few parents may be offended by a talking pig, they must realize that they are allowed to prevent their own children from reading the book but should have no power over whether other people's children should or should not. In the end, it is more valuable to keep the book publicly available and continue to allow each parent to make the decision as to whether or not their children should be given the book.
Works Cited
Baldasarro RW. "Banned Books Awareness: Charlotte's Web by E.B. White". 3 April 2011.
Web. 23 Dec. 2013. http://bannedbooks.world.edu/2011/04/03/banned-books-awareness-charlottes-web-eb-white/ "Book Banning: Protectionism and Cultural Mores ". Week 5Lecture. Children's Literature. AIO. 23December 2013.
Stahl, J D, Tina L. Hanlon, and Elizabeth L. Keyser. Crosscurrents of Children's Literature: An Anthology of Texts and Criticism. New York: Oxford University Press, 2007. Print.
Stuck with your Coursework?
Get in touch with one of our experts for instant help!
Messenger
Live chat
Time is precious
don't waste it!
Get instant essay
writing help!
Plagiarism-free
guarantee
Privacy
guarantee
Secure
checkout
Money back
guarantee
Get a Free E-Book ($50 in value)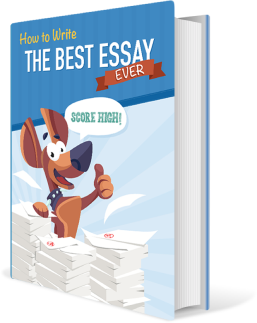 How To Write The Best Essay Ever!