Barriers to Cultural Competency, Coursework Example
This Coursework was written by one of our professional writers.

You are free to use it as an inspiration or a source for your own work.
Introduction
Cultural competence in the nursing work environment requires the ability to communicate effectively and to share information with patients from different cultures. This process is instrumental to promote a practical interface between nurse and patient and to be successful in working around cultural barriers and/or customs that must be addressed during all areas of healthcare practice. This requires nurses to reflect upon their communication with all of their patients, regardless of culture, and to recognize the impact of preserving cultural needs and to strike a balance between these objectives and patient care. Nurses must recognize when any cultural barriers exist and aim to be effective in treating patients with a balanced approach that supports equal treatment for all persons, regardless of their heritage. It is most important to recognize cultural barriers and to take the steps that are required to ensure that patients are protected from any possible risk as a result of these differences. In particular, challenges within the Muslim culture may impact patient care in some settings and are worthy of further discussion and consideration.
Body
In a prior experience with a female Muslim patient, her cultural restrictions forbade her from allowing a man other than her husband to provide direct patient care. Therefore, this scenario required another female to perform direct care and to work with the patient to ensure that her needs were fully met. This is an important reminder that patients may possess specific cultural needs and expectations that must be met during the treatment phase. Patient care values and expectations must be adhered to by nurses at all times to promote equality and diversity and the recognition of specific cultural needs (Padela, Gunter, Killawi, & Heisler, 2012). Healthcare disparities among Muslims and other groups must be minimized through nurse-led education and other tools that are designed to facilitate the desired outcomes for patients and in supporting a framework that will impact their needs as best as possible (Padela et.al, 2012).
In particular, Muslim women require a high level of support and guidance due to the limitations of their religion that impact the type of care that is received (Hasnain, Connell, Menon, & Tranmer, 2011). As a healthcare provider, it is my responsibility to ask questions and to understand the needs of any female Muslim patient in order to determine how to best provide her care without interfering with her religious limitations, and this requires education and knowledge (Hasnain et.al, 2011). Most importantly, a patient must receive a level of care that is of the highest possible quality, regardless of culture, as this supports a greater understanding and acceptance of diversity in the patient population (Hasnain et.al, 2011). Most importantly, patient-centered care must emphasize the value of understanding how patient needs are impacted by cultural differences and to take the steps that are necessary to overcome these barriers without consequence (Hasnain et.al, 2011).
Cultural barriers may interfere with the needs of the Muslim population in many ways; however, it is the responsibility of nurses to ensure that these needs are not ignored and that they are treated with the utmost courtesy and respect at all times (Keshet & Popper-Giveon, 2013). This provides them with a level of comfort that will encourage their acceptance of the care that is provided and facilitates their ability to effectively communicate regarding their preferences without any form of resistance from the nursing staff (Keshet & Popper-Giveon, 2013). It is believed that this practice will demonstrate the importance of cultural identity in healthcare practice and the differences that must be addressed by nurses in order to minimize cultural barriers and limitations (Keshet & Popper-Giveon, 2013). For Muslim patients, particularly females, female nurses are of critical importance in providing treatment because males are essentially forbidden from providing treatment to this group in the required manner (Keshet & Popper-Giveon, 2013). This practice supports a greater understanding of the different needs of these patients when they receive treatment and how to best address the challenges that they face.
Achieving a balance in addressing culturally competent care for Muslims is an essential component of nursing practice and requires a high degree of support and guidance from their nurse caregivers (Charles & Daroszewski, 2011). It is important for nurses to be cognizant of the challenges of this practice and to be effective in supporting patient needs at the level that is expected to support high quality care and treatment at all times (Charles & Daroszewski, 2011). Nurses must be prepared to exercise a high level of cultural competence and to be proactive in supporting how Muslim patients should be treated while under their care (Charles & Daroszewski, 2011). In general, these practices must reflect a high degree of support and understanding of the core values and beliefs that impact patient needs at the highest possible level while maintaining the required of sensitivity for these patients as they inquire regarding their care (Charles & Daroszewski, 2011).
Conclusion
Cultural sensitivity and awareness in the treatment of Muslim patients requires nurses to be knowledgeable and supportive of this population and their specific needs. This practice requires nurses to be proactive in addressing patients with different cultural needs and expectations equally and to recognize that these differences must be properly managed so as not to compromise the quality of patient care that is received. This will encourage nurses to educate themselves regarding different cultures and customs to promote a high level of equality and respect for all patients, regardless of their individual differences, belief systems, and core values that may impact their care.
References
Charles, C. E., & Beth Daroszewski, E. (2011). Culturally competent nursing care of the Muslim patient. Issues in mental health nursing, 33(1), 61-63.
Hasnain, M., Connell, K. J., Menon, U., & Tranmer, P. A. (2011). Patient-centered care for Muslim women: provider and patient perspectives. Journal of Women's Health, 20(1), 73-83.
Keshet, Y., & Popper?Giveon, A. (2013). Integrative health care in Israel and traditional arab herbal medicine: When health care interfaces with culture and politics. Medical anthropology quarterly, 27(3), 368-384.
Padela, A. I., Gunter, K., Killawi, A., & Heisler, M. (2012). Religious values and healthcare accommodations: voices from the American Muslim community. Journal of general internal medicine, 27(6), 708-715.
Stuck with your Coursework?
Get in touch with one of our experts for instant help!
Messenger
Live chat
Time is precious
don't waste it!
Get instant essay
writing help!
Plagiarism-free
guarantee
Privacy
guarantee
Secure
checkout
Money back
guarantee
Get a Free E-Book ($50 in value)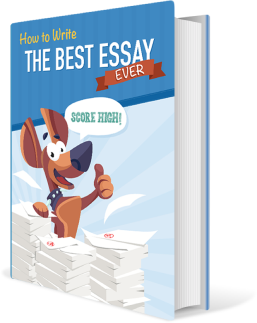 How To Write The Best Essay Ever!