Blood Type and Personality, Essay Example
Pages: 3
Words: 869
Essay
This Essay was written by one of our professional writers.

You are free to use it as an inspiration or a source for your own work.
Abstract
The aim of this paper is to highlight recent discoveries in social sciences regarding the presupposed relation between blood type and personality traits. The structure of this paper consists of the introduction in which the subject is described, the argumentation section in which significant research findings are discussed with the scope of highlighting the necessity of such endeavors. Next, the reinforcement of the point of view follows, in conclusion the aim of the paper being restated. The aim of this paper is to convince the reader of the significance such research projects have in the constant struggle of finding out more about the modern man.
Keywords: blood type, personality traits, modern man, social sciences
Blood type and personality
It is common knowledge blood group type can reveal personality traits. Research has shown there might be found significant relations between specific behavior characteristics and the blood type. It appears that some people who have in common the blood type also share a number of personality traits, as some who do not have the same blood type are different in what personality is concerned. In order to highlight even more both the extent to which such descriptions go and the utility of such research in social contexts, I will present in the following pages the particular case of a person with the O+ blood type.
Research has shown type O's are extremely outgoing, social people, showing an extensive self-confidence. Most of the time, these people will attract all attention in social gatherings, by being vivacious, loud and expressive, both in verbal and body language. In other words, this particular category of people will be found somewhere in the center of the room, making such a fuss about anything and, also, surrounded by a number of people seemingly enjoying themselves. What is more, type O's seem to look forward to being the center of attention and would naturally do anything to catch attention. Should parties or any other informal social gathering be described in terms of extremes, type O's will, undoubtedly, be the ones always in the spotlight, as opposed to the introverts who, in their closely looked for corner, would feel rather tired of them.
Bright and dark aspects of personality could be identified through blood type personality traits theoretical perspective. However social and fun to be around, type O's are also the ones with, showing such enthusiasm at all times, will rather start more things or projects than finish. Enthusiasm, as intense, rarely ever helps throughout the project. This is exactly why these people will lose interest after having experienced the project in all its entirety at a high speed level, many times even without actually starting to work on it. Since interest is probably the most important variable in the success of a well-developed project, this kind of people will rather consume the amount of interest provided for the project in the very first moments, which is why they will almost never manage to finish an activity once started.
From a physical point of view, these people present some interesting characteristics. They probably have the strongest immune system, which means that they will rather rarely complain about significant health issues. Colds are not even in their vocabulary. Closer to the enthusiasm spoken about above, type O's also show great interest towards physical exercises. They enjoy spending time out in the open, taking long walks in the park and climbing the mountains being as usual and normal for them as is going shopping for groceries. Having an active life is more than a lifestyle for them, it is the only way of living there is. Blood type O's have rather sluggish blood flow, which makes them feel better if making vigorous exercise for about two hours a day.
Therefore, since particular personality traits have become to be highlighted as related to the blood type, it is unavoidable to ask oneself whether such discoveries are or not redundant for the social sciences. Undoubtedly, one of the most important thing about this is the fact that people could get to know themselves better, in the end getting to appreciate themselves fully. Moreover, such knowledge could help people understand which aspects of their personality could be improved and in what way some of them could be put to work even more, people reaching a better version of themselves in fewer steps than expectable.
In conclusion, such research plans are not only relevant, but also important. More than enriching knowledge upon the human being, for scholars interested in social subjects, they help people reach a better version of themselves.
Time is precious
don't waste it!
Get instant essay
writing help!
Plagiarism-free
guarantee
Privacy
guarantee
Secure
checkout
Money back
guarantee
Get a Free E-Book ($50 in value)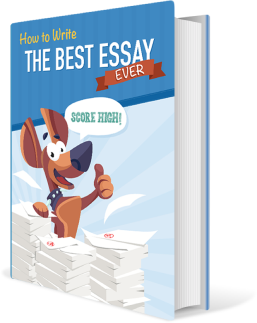 How To Write The Best Essay Ever!