Case Assignment, Term Paper Example
This Term Paper was written by one of our professional writers.

You are free to use it as an inspiration or a source for your own work.
Communication processes in a health care system is essential to the quality of care for patients. The communication process in a hospital involves many different health care staff at different levels of education and training. In addition, a patient can interact with more than 50 different staff members in a hospital during a 4-day stay. Therefore, effective clinical practices are necessary, especially for critical information. Lack of communication can result in medical errors, which can ultimately lead to severe injury or possible death. Team collaboration is therefore an essential part of the health care system. (O'Daniel and Rosenstein, 2008)
The purpose of the study conducted by McNight et al. (2002) was to review the system of processes and ensure that errors in the system are prevented. The study specifically examined the perceived information needs and communication problems between inpatient physicians and nurses at New York Presbyterian Hospital using focus groups, surveys and observational studies. The current paper analyzes the study, and compares and addresses different topics presented in study in regard to the information needs of the physicians and nurses at Presbyterian Hospital.
The results of the study were based on the response from 26 physicians and 17 nurses. The response rate was low at 21% and 24%. The response from the physicians and nurses were similar in that there was a general computer experience and WebCIS experience in both groups. In addition, both physicians and nurses indicated that they had access to the Internet, e-mail and web-browsing. Only one nurse indicated that there was no experience with MS Windows. The similar function between the physicians and nurses was the use of the WebCIS for laboratory results; however, only 76% of nurses used the WebCIS and 100% of the physicians used WebCIS. A dissimilar function between the physicians and nurses was noted in use of specialty reports such as Endoscopy and Cardiac imaging. Almost 100% of physicians used these reports; whereas, only 35% of nurses used that function. Furthermore, some physician's reports using the diagnosis and alert systems; whereas, only one nurse reported using those systems.
The responses in regard to information sources from the physicians and nurses were also analyzed and placed into three categories. Physicians commented more on source characteristics and nurses, in contrast, commented on the source type. In addition, physicians expressed the need for sources to be Web-based or handheld; whereas, nurses exuded concern in regard to Web-based information. One major concern that was expressed from both the physician and nurses was the difficulty in either identifying or contacting other health care providers. From this study, there are three specific informational needs identified as necessary for information for physicians and nurses to help ensure better accuracy and communication in a hospital environment. These information needs are identified as need for the ability to obtain information quickly, delayed communication in regard to quality of care, and difficulty with a paging system between nurses and doctors.
Both the physicians and nurses suggested the use of an information technology based solution in the need for rapid identification or changing information. For instance, it was suggested that a Web page be created for clean beds, which is a prerequisite for admitting patients, as wells as using the web to communicate through e-mail. By offering new ways for providers, nurses and their patients to access health information, or hospital information, information technology systems can help increase the quality of care and safety for patients. In general, the information technology help providers collect, retrieve, store and transfer information rapidly. (MedPac, 2004) In this case, the physicians and nurses are requesting a system that helps facilitate and output data for the care process to run in a timely manner. A Clinical database would offer the ability for the hospital to order drugs, lab tests, procedures, electronic health care records, pictures, communication systems, imaging, prescription drug fillings, errors, transcriptions, and monitoring of patients in intensive care. (MedPac, 2004)
The physicians and nurses both indicated that the quality care issues are results of ineffective or delayed communication. In fact, nurses were adamant about this lack of communication resulting and effecting in adverse reactions to patients. Lack of communication between physicians and other healthcare staff has been linked to patient outcomes. A studied performed in 13 different ICU's across the United States found that the patients cared by less collaborative nurses and physicians resulted in a higher mortality rate. (Knaus, Draper, Wagner & Zimmerman, 1986) In order for there to be an improvement in the ineffective communication between physicians and nurses, it has been suggested there be a change in culture, structured communication tools and supportive technology. (Shannon and Myers, 2012)
Both physicians and nurses also felt the need for a change in the paging system. All agreed that a common "whiteboard" area noting the patient problems, responsibilities and tasks with a check off to identify the completion of the task as a solution. This problem can also be put into the category of a change in the technology to help communication. There are smartboad programs that can be developed in which project the information on the screen; therefore, it isn't someone's handwriting, it is actual information from the computer system. Something of this sort would help resolve paging issues. In addition, doctors requested that pictures of the staff be visible as well. This type of system would provide access to that as well.
Overall, the communication in a hospital between all staff is important in the quality of care of patients. Most hospital has some sort of information technology based system; however, there are still areas that are lacking between communication and staff. I feel that the use of a smartboard for obtaining information on patients can help not only for the request of rapid information, but can help facilitate communication between staff and ultimately increasing the quality of care for patients.
References
O'Daniel, M. and Rosenstein, A.H. (2008). Chapter 33. Professional Communication and Team Collaboration. Patient Safety and Quality: An Evidence-Based Handbook for Nurses.Hughes RG, editor. Rockville (MD): Agency for Healthcare Research and Quality (US);April.
Knaus, W.A., Draper, E.A., Wagner, D.P. & Zimmerman, J.E. (1986). An evaluation of outcome from intensive care in major medical centers. Annals ofInternal Medicine, 104(3), 410-418.
MedPac. (2004).Chapter 7. Information Technology in Healthcare. Report to the Congress: New Approaches in Medicare. June:157-181 . http://www.medpac.gov/publications%5Ccongressional_reports%5CJune04_ch7.pdf
Shannon, D.W., M.D, MPH and Myers, L.A. RN, MSN. (2012). Nurse to Physician Communications: Connecting for Safety. PSQH. 9(5):1-25.
Stuck with your Term Paper?
Get in touch with one of our experts for instant help!
Messenger
Live chat
Time is precious
don't waste it!
Get instant essay
writing help!
Plagiarism-free
guarantee
Privacy
guarantee
Secure
checkout
Money back
guarantee
Get a Free E-Book ($50 in value)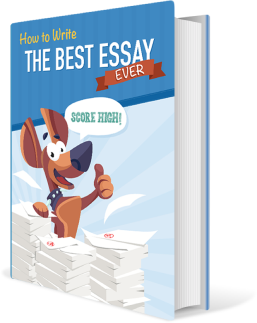 How To Write The Best Essay Ever!