Changing Role of Darkness in Society Throughout Time, Essay Example
Pages: 8
Words: 2211
Essay
This Essay was written by one of our professional writers.

You are free to use it as an inspiration or a source for your own work.
In the novel V for Vendetta, the unknown Anarchist V puts on a Guy Fawkes mask to conceal his identity. He has a plan of killing Norsefire's fascist leaders, the totalitarianism that is ruling England during this period. Moore tries to demonstrate the fascist totalitarianism as a body that is known to be corporate. At the twentieth century threshold, when colonies' exploitation was still broadly spread, the crisis of natural resources' abuse and local inhabitants was largely disregarded. Heart of Darkness by Joseph Conrad invites individuals to have a reflection on and put a question to ourselves of when expansion and progress amount to rape. Joseph Conrad gives readers this book, which is, unfortunately, ageless. The book sheds a dazzling light onto our human inclinations that are dark, deprived of pretense, at the center of the jungle where those savage trends are given a rich ground. This paper is a demonstration of the changing role of darkness in society throughout time through the lack of unity by making use of Heart of Darkness and V for Vendetta.
Admittedly, on the face of it, V for Vendetta is what it seems to be, yet another story of a society, which is oppressive and dictatorial. In addition to the aspects of a revolution in the leadership of an anti-hero with a past that is dark. V for Vendetta is not a resemblance of the current society, but it is a portrayal of what the society might be 10 to 15 years from today. This is considering the fact that people continue following the path they have been following the past few years (Moore & David 43). This is a course where a very small issue like terrorism has been made use of to make a justification of dreadful bungles and violations of civil rights by persons from both political field parties.
In Heart of Darkness, the combination of climate, greed, and the disheartening consequence of boundary life led to the bringing out of the worst in people. The land was being raped, virtually taking away ivory from the locals, who were being treated as slaves, or even crueler than slaves, because slaves in the United States were a commodity that was expensive and hence it was important for owners of slaves to feed the slaves well and ensure that they are healthy. However, these poor people starved to death in the event of becoming sick (Conrad 10).
Moore shows that societies' history is in reality the history of classes that are in conflict, the oppressed and the oppressor, and both sides having to stand in steady hostility to each other. This conflict can either happen behind the scenes or openly, and is meant to come conclude by revolution or with one of the classes in conflict being wiped out. Every class is termed by how it influences the economy, which can also be referred to as power. Each class guards the interest it has in the economy. The interest of capitalists is to guard the governing power as it increases profit (Moore & David 59).
The political field is where some assistants had withdrawn to perish in Heart of Darkness. It was very evident that they were perishing slowly. The helpers were not criminals, enemies; they were nothing mortal now, nothing but dark shadows of starvation and disease, confusedly lying in the greenish shade. Brought about from all the cast recesses in all time contracts legality, lost in surroundings that were unfriendly, fed on food which was unfamiliar, they became inefficient, sickened, and were after that allowed to creep away and have a rest. These waning shapes were as liberated as air and almost as thin (Conrad 14).
Conflict of class comprises of all the interests that are conflicting and the fight between the proletariat and the capitalists. The capitalists, who are in possession of economic power, create domination over the institution that is governing and its subsidiaries hence affecting the values, culture, attitude and personality of a particular society. The capitalists shape the social order to what they need (Moore, Lloyd, Whitaker, Dodds, O'Connor, Craddock, Fell, and Weare 46). They enforce their own ideas and values. They construct the existence of society. The social existence of the society makes a determination on the consciousness. As conflicts of Capitalism intensify and become deep, therefore, not able to be concealed, the proletariats start being aware of their interests, forming the "consciousness class".
Within Heart of Darkness, the locals were described as cannibals, but contrastingly, there moral standards were higher compared to other raiders. These raiders were preying on their nation even if they were "royally" paid for the services they offered. They were paid with wire, which was not useful through which they were required to buy food, they did not degrade themselves as to threaten pilgrims' lives, even when starvation was approaching them. The people were given three portions of brass wire per week, which was almost nine inches long: and the idea was they were supposed to purchase provisions with that legal tender in riverside villages.
Conrad shows how that worked. Either villages were not there, or the populace was unfriendly, or even the director, who just like all the other people fed from tins, occasionally having an old he-goat brought in, did not want to put an end to the steamer for reasons which were more or less obscure. Therefore, unless the wire itself was swallowed, or loops of it were made to trap the fish with, it cannot be seen how good their exaggerated income would be to them. Why in hunger devils' name they did not go for other people, being thirty-five, and for once having a good tuck, surprises many when reflect upon (Conrad 37).
Society's gender structures are also shown in V for Vendetta. All women in this story are overexcited about sex to a ridiculous level, and they are turned into willing and permanent sex victims. Every woman has sex, and they all appear without clothes, as opposed to the very few men or even none at all being involved in this. Valerie is the only lady who is not hyper-sexualized, but she is as much as possible sexualized. This is seen within her limits as a lesbian, never making an appearance personally and is hardly mentioned. Evey is of course the major illustration of the stamping into dirt of the female gender. Noticing what Evey was supposed to be is easy: V is born again and his responsibility molds her to become a weapon of continuing his work (Moore & David 73).
The other female characters are not major, but they are significant: Valerie, whose love and death are the forces behind V's deeds. A lady who is beautiful above everyone else and a widow who is so stricken by grief by the death of her husband, which is terrifyingly abusive and the death makes her kill the Leader. V for Vendetta's world is hard, and in this world, female qualities like emotion, are feeble. Women are feeble, are victimized repeatedly and overwhelmed at the end of that victimization. V's deeds are culpable, and as the men scream at him and rage, the ladies thank him (Moore & David 80).
Conrad shows how progress and technology, in contrast with uncomplicated subsistence of the indigenous occupants of the territory, gave the colonists powers like God over the locals. Hidden at the back of a blanket of haughty ideas like progress and expansion, colonists, were doing atrocities that were unspeakable, not unlike Native Americans' treatment in our own nation. Nevertheless, hope still exists. During the time when racism was not even a derogatory term and the mocking attitude towards the savages was only a normal life fact, a person could watch the change of the attitude of Marlow towards the locals. Marlow is missing his helmsman, a guy, whom he referred to as "improved specimen", who was looking at the boat's steam boiler, and who was murdered by the spear of Kurtz's follower (Conrad 33). It is surprising to Marlow as he considers this man to be his equal.
At the scene of the inspector and V's meeting, the Inspector, in spite of an order requiring him not to continue with the investigation, continues looking for the truth. It is told by V that making profit from the antidote of the virus is the Goal. Hundreds of people perish because of a virus and as a result of serving the purpose. The antidote virus emerges after the election. This scene is a focus on how the dominant class and the government relate. Chaos and panic are created by mass media and the ideology of the societies is aligned to be like that of the dominating class (Moore, Lloyd, Whitaker, Dodds, O'Connor, Craddock, Fell, and Weare 128). Towards the conclusion of the novel, V is shot at by police officers but he does not die. The surprised commander asks why V does not die. V responds by saying that he is an ideology and ideologies do not die. This is an emphasis of ideologies being too strong, and them not dying through killing one individual. Dominant classes define patterns of thoughts.
At the core of Heart of Darkness is imperialism. By the 1980s, most of the "dark places" of the world had been positioned at least ostensibly under the control of the European, and the main powers of Europeans were elongated, attempting to manage and defend huge empires that were far-flung. The system started having cracks: wars, riots and the extensive desertion of profitable undertakings all made threats to the white men staying in the empire's far corners. Things were evidently falling apart. It is suggested by Conrad that naturally this is the consequence of men being permitted to carry their operations away from a social balances and checks system: power, particularly over other people, certainly corrupt (Conrad 178). Moreover, this leads to the question of whether there is a possibility of calling a person mad or wrong yet he is part and parcel of a scrupulously corrupted and corrupting system. Therefore, Heart of Darkness, at its most conceptual level, is a story about the complexity of appreciating the universe past the self, about one man's ability to make judgment of another.
There is an examination of the conflict between anarchism and fascism in this graphic book. The contrasting stories of Finch, Evey and V, are vital to the examination of morality and action in the culture of the society. There is an attempt by V to liberate the world through force and destruction, just as he was trained to abide by at Larkhill (Moore & David 90). Finch's pursuit to unearth the identity of V allowed V's deeds to be analyzed by the reader. The reader could then appreciate the government as an institution, which is functional. Evey's tale of desperation, evolution, and hope makes the reader relate most to Evey: the confused, malleable, and scared individual. Through these three points of views, the reader is at a position of confronting their position on rebellion, anarchy, and the ideologies of V.
Man's darkness is supposed to be worldwide. All men can have relations with the drum. Conrad clearly articulates that there is a huge passage (Conrad 109). There are also implied phrases, neatly woven around the events. The storyteller is surprised about his darkness. The darkness in the book is related to success, humanity, health and savages. On the other hand, the reader is provoked to question authority and power in society by Alan Moore through this graphic novel. He makes a comparison of anarchy and fascism, making use of names that are symbolic for the diverse institutions, ruling our society. It leads the reader into inquiring the type of earth they would like to live in: the Do-As-You-Want land, which is freedom or the Take-What-You-Need land, which is chaos. Through intellectual references, Moore portrays a world taken control of by one, ambiguous individual, and the individual goes against the government (Moore & David 90).
Conclusion
It is clear that there is a changing role of darkness in society throughout time through the lack of unity by making use of Heart of Darkness and V for Vendetta. V for Vendetta conveys a story that is an inspiration for people to defend their rights, while making a consideration of the action's consequences. V illustrates to the reader that, for independence and freedom to be gained, destruction comes first and finally chaos. The novel leaves people to decide whether V's choices were right. Through the determination of our individual opinions of V, we can find out our individual ideologies that act as an influence to our status in the society. From Conrad's view of the book Heart of Darkness, most of the people, at the moment, would gain from only such an outlook of change. It appears as if time is not moving and even currently, we are driven with prejudice and hate towards one another based on ideas and ideals that are foolish.
Works Cited
Conrad, Joseph. Heart of Darkness. New York: Penguin Group, 2010. Print.
Moore, Alan, and David Lloyd. V for Vendetta. Florida: Paw Prints, 2008. Print. 296 pages.
Moore, Alan, David Lloyd, Steve Whitaker, Siobhan Dodds, Jeannie O'Connor, Steve Craddock, Elitta Fell, and Tony Weare. V for Vendetta. New York: Vertigo/DC Comics, 2005. Print.
Time is precious
don't waste it!
Get instant essay
writing help!
Plagiarism-free
guarantee
Privacy
guarantee
Secure
checkout
Money back
guarantee
Get a Free E-Book ($50 in value)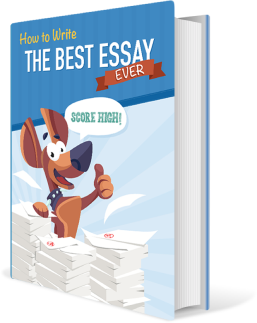 How To Write The Best Essay Ever!