Chapter Five: Discussions and Recommendations, Essay Example
Pages: 8
Words: 2228
Essay
This Essay was written by one of our professional writers.

You are free to use it as an inspiration or a source for your own work.
To date, the research conducted on sex offenders has thoroughly indicated that labeling individuals as sex offenders will create long term negative effects. These effects can lead to consequences that are oftentimes beyond the control of the individuals, as well as their families.  Due to these consequences and long term negative effects, high stress levels are often associated with the sex offender status.  Such stress levels in the general population often serve as risk factors in alcohol abuse (Dion & Earn, 1975).  Also, there are individuals in the general population who cope with these negative life circumstances by using drugs and alcohol to offset the stereotypes that society has placed upon them.  They also use drugs and alcohol in many cases to cope with various issues in their daily lives including but not limited to subpar living conditions.  These individuals may participate in self-medication to alleviate the psychological distress (Hall & Queener, 2007), brought about by a culmination of indicators that are described in the preceding sections of this paper.
The review of the literature indicated that the experience of specific incidents of treatment deemed by Landrine and Klonoff (1996) as unfair may generate stress and have negative ramifications on the general health of sex offenders.  The sex offender label in itself will likely impact the opportunities of individuals and their families have. Specifically, relationships, housing, and employment which are all important parts of sex offenders' reintegration into mainstream society. Poor circumstances related to these factors are closely associated with poor mental health and increased stress levels (Tewksbury, 2005).  Additionally, Mexican-Americans have a higher rate of alcohol-related problems compared to the overall general population (SAMHSA, 2008).
The purpose of this study was to examine the connection between stress associated with the sex offender label and the increase in the consumption of alcohol after that label has been assigned among MASOs.  The study sample consisted of adult male Mexican-Americans who have been arrested for a sexual offense.  The SMH was used to gain a better understanding of the relationship among stigma, alcohol use, and stress. Understanding the overall mental health of Hispanic sex offenders is paramount, especially those of Mexican descent, because this population is one of the fastest growing demographics in the United States.
Data was collected from 86 MASOs who have been convicted for sexual offenses. It was hypothesized that the relationship between stigma and alcohol use is fully mediated by the experience of stress such that if the level of stress is taking into account, the relationship between stigma and alcohol use is no longer significant. A mediation analysis was conducted to determine if stress mediates a significant relationship between stigma and alcohol use.
The hypothesis was not supported and the mediation analysis indicated that there was no significant relationship; however, some findings were identified. Within the mediation analysis, results indicated that stress was significantly predicted by the level of perceived stigma but alcohol use was not significantly predicted by stress and stigma was not a significant predictor of alcohol use.
From the research it is evident that stigmatization does not predict alcohol use. Stress did not not have a proven correlation with alcohol use, nor did it mediate the effect of stigmatization on alcohol use. However, stigma did correlate with stress, indicating that the lower stigmatization an individual experiences, the higher the stress level is.  The inverse relationship may indicate that sex offenders are less accepting of their environment. Another possibility is that sex offenders are less willing to recognize or accept the negative consequences of the sex offender label, leading to lower stigma. Even though stigmatization level is lower, they may still experience negative effects of the sex offender label, leading to higher levels of stress. Available research supported this hypothesis by suggesting that sex offenders have lower coping skills and when unable to deal with the negative effects of life, they enter a disturbed mood state (Hanson & Harris, 2000). Further, various studies, such as those by Marshall, Cripps, Anderson, and Crotoni (1999) and Marshall, Serran, and Cortoni (2000), have confirmed that the coping skills of sex offenders are generally low and thus they react to stigma with higher levels of stress.
The study's primary hypothesis explored alcohol use after conviction. Although it was not the research's primary focus, data on alcohol use before conviction was also made available through the research.  An exploratory analysis to research the change in alcohol use before and after conviction was therefore conducted.  Results indicated that the level of alcohol use increased after conviction compared to alcohol use before conviction.
The coping strategy and SMH theory suggest that increasing alcohol consumption would decrease stress level (Hall & Queener, 2007). This assumption was not proven by the results of the research. Higher level of alcohol abuse risk did not reduce stress levels. Those who reported hazardous levels of risk of alcohol use also reported higher levels of stress than those with no report of risk for alcohol use. This might indicate that alcohol consumption negatively affects stress and mental health alike. Greenfield (2000) confirmed that alcohol consumption worsens co-existing mental illnesses and delays recovery, which contradicts to the common belief that alcohol consumption effectively, relieves stress. It is important to note that there is a limitation of credibility in this case. It is possible that those who reported not being at risk of alcohol use may have reported lower level of alcohol consumption as they were under community supervision. Still, the fact that many participants reported high to hazardous risk of alcohol use confirms the assumption that their responses were honest as they had no benefit from reporting higher consumption, while they potentially could have had negative legal consequences
It is important to consider the minority group's characteristics in the research as well. Evidence from the literature review revealed that historically, Mexican-American adults have been known to be at a higher risk than the rest of the general population for alcohol-related problems (Gonzales et al., 2011).  According to Gonzales et al. (2011), Mexican-Americans are more prone to depression than the rest of the population, As Mexican-Americans are more likely than the general population to have socioeconomic problems. These socioeconomic factors consist of poor living conditions, low wages and lack of integration into the society. These factors are believed to trigger drinking and alcoholism.
However, the question still remains as to why there was a significant increase in alcohol use after a sex offense conviction in comparison to alcohol use before this conviction. It is possible that this increase is independent from the sex offender being a Mexican-American but as a direct result to the sex offender label.
While current results indicated that alcohol consumption rate increased after conviction, it was not confirmed that this increase was related to an increase in stress levels.  This does not, however, imply that increased alcohol consumption is not due to increased depression among this group.  It may be true that Mexican-Americans experience greater level of depression and hopelessness after conviction due to the lifestyle changes as a result of their sex offender status.
An important focal point of this study is the inclusion of MASOs as participants.  Data from previous literature created current theories in sex offender treatments based on the European American population.  Given that there may be differences in how sex offenders of different ethnic groups, such as African-American, Asian-Americans, or Mexican-American, respond to treatment, it is necessary to test treatment theories with diverse groups of sex offenders.  While the fact that only Mexican-Americans were included in the sample might be a limitation, providing little to no scope for comparison with other ethnic groups, the inclusion of non-European Americans participants broadens the scope of the literature as a whole.
Additionally, MASOs are sometimes miscategorized as European-Americans or, at times, not categorized at all (Siese, 2012).  This makes it difficult to compare the results of this study directly with those mentioned in the literature review.  These misclassifications also resulted in inaccurate data concerning the number of MASO in the United States.  The specification of only participants of Mexican descent being included in this sample may help to begin to address this inaccuracy.
Restatement of Limitations
One of the limitations of this study was the method in which data was collected since the sample was limited to sex offenders who were being supervised in the community at the time of data collection. This sampling technique limited the quality and quantity of those included in the study to those who were on community supervision, excluding those who were not.  The self-reporting data collection technique was adapted for offense, demographic, and criteria data.
Another limitation was the selection criterion was based on participant's record of sexual offense arrest.  It was, however, difficult to determine accuracy of sex-offense in regards to the specific offense committed due to denials by sex offenders.  This could have resulted in alterations in the extent of the offense reported by many participants.
Furthermore, due to the limited number of adult female MASOs on community supervision, they were additionally excluded from the study. According to Vandiver (2010), sex offenses are typically committed by males; females account for only a small proportion of offenses.  For example, of the 14,299 individuals arrested for sexual offenses in 2004, 8% (1,159) were females (U.S. Department of Justice, 2005).  .
Recommendations for Further Study
Further research is recommended as to the necessity of sex offender labeling.  That is, does labeling help reduce recidivism among sex offenders?  If this is the case, this may lead to further research, such as whether a similar labeling system for offenders of other crimes, such as murder, drug abuse, domestic violence, or larceny would be equally beneficial.
Research is necessary to investigate further the finding that the risk of alcohol use increased after the sex offense conviction. Additional research should also be conducted to determine what other factors may affect the change in alcohol use found in the present sample.  According to Gonzales et al. (2011), the implications that high alcohol use among Mexican-Americans may be due to feelings of hopelessness and depression. Therefore, it may be of value to assess depression levels against alcohol use among convicted sex offenders.  Additionally, it would be of interest to examine alcohol consumption rates among non-Hispanic sex offenders to see if a similar increase exists among that group.
While this study was not a comparative analysis of Mexican American versus European American sex offenders' treatment and likelihood of being convicted, the literature review highlighted studies that Mexican Americans experience higher conviction rates.  Spohn and Holleran (2000) found that Mexican-Americans were 15.3% more likely to be convicted of felonies than European Americans in Chicago and they were 10.3% more likely to be convicted in Miami.  Spohn and Holleran also found that in cases of sexual assault where the victim is Caucasian and the defendant is not, there is a much greater chance of conviction, as well as longer sentences and a decreased chance of early parole.  Ulmer and Johnson (2004) similarly found that in areas of Pennsylvania where there was a high ratio of Mexican-Americans to Caucasians, Mexican-Americans received harsher sentences upon conviction (Ulmer & Johnson, 2004).  Further research should be conducted to further investigate the effects of offender and/or victim race on legal ramifications and associated stigma.
Recommendations for Practice
Based on the research findings, it is recommended that attendance at alcohol treatment programs be encouraged among convicted MASOs.  Given that the risk of alcohol use rates increases significantly post-conviction, encouraging or even mandating attendance at either alcohol abuse groups or a responsible alcohol use educational seminar may be of value to help these individuals moderate their alcohol intake. Furthermore, creating an MASO assistance program where they are encouraged to report alcohol use without repercussion or negative legal consequences is recommended. If individuals report having an alcohol abuse problem, instead of considering their admittance a violation of their conditions of probation, it is important to provide them with assistance where they can get adequate treatment. Probation departments may therefore wish to consider these options as a means for aiding a healthy recovery among sex offenders.
From a psychological perspective, labeling often has a self-fulfilling prophecy effect on individuals (Gavin, 2005; Soothill & Walby, 1991).  Hence, often these sex offenders do confirm this label through acts of recidivism.  Mental health professionals should recognize this dysfunction as vital to the intervention process.  Therefore when designing programs aimed at working with sex offenders to resolve residual urges related to sex crimes, a major goal should be to work through the effect and/or meaning of the label to remove these debilitating psychological effects first.
The aim of this study was to examine the connection between psychological distress associated with the sex offender label and consumption of alcohol among MASOs.  According to the 2010 United States Census, Mexican-Americans are one of the minority populations with the most rapid growth rate.  It is therefore crucial to understand problems associated with sex offenders among the Mexican-American population (Lowe et al., 2005).  Results from the sample studied indicated that use of alcohol significantly increased after sex offender conviction among Mexican-Americans.  However, stress was not found to moderate the relationship between stigma associated with sex offender label and alcohol use.  Further research is encouraged to determine whether depression plays a role in sex offender alcohol use, as well as the effects of labeling, such as deprived social interactions.  It is also recommended based on the findings that alcohol abuse and responsible drinking programs be available to offenders.
Time is precious
don't waste it!
Get instant essay
writing help!
Plagiarism-free
guarantee
Privacy
guarantee
Secure
checkout
Money back
guarantee
Get a Free E-Book ($50 in value)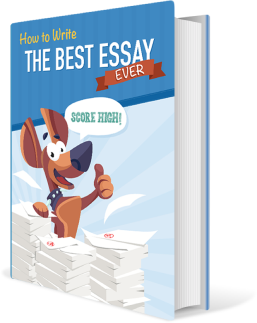 How To Write The Best Essay Ever!