China's One-Child Policy, Essay Example
Pages: 8
Words: 2219
Essay
This Essay was written by one of our professional writers.

You are free to use it as an inspiration or a source for your own work.
Often we must change and adapt to the trials we encounter; yet small changes can be very difficult. I remember as a child, when I complained that I could not master the art of playing the piano. My teacher brought over a flower pot and asked me what I saw. I told her that it was a bamboo plant. She explained to me that it was not just a bamboo plant. She made me look closely at how the plant had twisted in turned itself in the way she had guided it. There were many different shape patterns that had been formed through her manipulation. She explained to me that if the plant was unable to change or adapt, it would only break. She said that playing the piano and living life was much like this. Most people do not realize that bamboo is actually a type of grass. It has a variety of uses, grows fast, (about two-inches per hour) is very versatile, has a woody stem, and is a perennial. Bamboo has become popular worldwide because of its versatility and ecological benefits. Bamboo is for many things from food to furniture. This plant helps to protect the environment and clean the air. It has been estimated that some bamboo plants can release at least 35 percent or more oxygen than other types of trees. Its branches can help lower the intensity of the sun by blocking its ultraviolent rays. Bamboo is also good at conserving soil. Its roots are used to protect against erosion in some areas. Bamboo is a great way to sustain riverbanks and wind barrier. Bamboo is a renewable resource. Once it is planted, it will produce new shoots each year. The Bamboo stems are tough and durable-So much so, they are often substituted for wood. Bamboo can grow anywhere except Antarctica. It can adapt to many different climatic settings. Bamboo is representative of my hometown and family because of its versatility and ability to grow even in dire situations.
Bamboo belongs to the kingdom plantae, which means plants and is a member of the subkingdom tracheobionta, which means vascular plants. It can be placed further in the superdivision spermatophyte, which means seed plants. It is in the division magnoliophyta, or flowering plants and the class liliopsida, monocotyledons. Bambo is in the subclass commelinidae and the order cyperales. Bambo also belongs to the family poaceae, also known as the grass family. It is in the genus of bambusa schreb, which translates to bamboo.
I believe the bamboo plants represent my hometown because it displays so much versatility. In order to understand this statement, one has to know something about the history and struggle of the Chinese people. The beginning of the Cultural Revolution also known as the Great Proletarian Cultural Revolution, dates back to the early 1960s. This movement took place after the Great Leap Forward, a period of active government where more than 20 million people died. During this time Vice-Chairman Li Shaoqi and Premier Zhou Enlai wanted to assume a less active and dominant role in governing the country. They wanted to offer economic reforms based on individual incentives. One incentive was to allow families the opportunity to farm their own land. These actions were detested by more conservative members. Nonetheless, China's economy grew greatly from 1962-1965as a result of individual incentives.  The Cultural Revolution of 1966-1976 was compound social turmoil that stemmed from the struggle between Mao Zedong and other party leaders in efforts to control the Chinese Communist Party.
The Cultural Revolution in China was one of the most multifaceted events in China's history. Every member of Chinese society was involved and somehow affected by the revolution. Although Mao initiated the movement, it took on its identity. Mao used many manipulation tasks when dealing with the people of China, but during the movement people saw that as an opportunity to express themselves. The Cultural Revolution went through many stages, but the most violent ones were the first two years. Mao even called upon school age students to join in the movement. The widespread violence during the Cultural Revolution was the most unsettling. China had suffered brutality and violence before, but never to the extent of the Cultural Revolution. Students revolted within educational institutions and led to violence. Libraries were burned and schools were vandalized. The violence was so rampant that the military patrolled the streets followed by body trucks looking for the remains of the dead. "The suicide rate drastically increased as people escape persecution jumped from building, drank insecticide and would lie across train tracks, or throw themselves in front of cars"  (  Schoenhals, p. 566  ).  Also, many people died during the Revolution due to illnesses that went untreated due to the refusal of medical facilities to give aid to counter revolutionaries. Fowler said, "Everyone in China was affected; everyone knew someone who had died" (Fowler, p. 1329   ). Yet, China is one of the most prosperous and striving nations. The Chinese people are just as versatile as the bamboo plant.
One negative characteristic of Bamboo is that it spreads through underground runners called rhizomes. This allows for the plant to continue spreading even without visibility. This allows for the bamboo to take over a large area in a very short amount of time. The bamboo trees grow so densely that it can smother other ground level plants. I think this is very similar to my hometown and the Chinese people because the population there has grown so fast. China is one of the most populous countries in the world. For example, in the early 20th century, Chinese government was baffled about the fast rate at which the population was growing. The one child policy was enacted in 1979 and is currently in effect. The policy is enforced through incentives such as health care, educational opportunities, job and housing opportunities, and disincentives for violators of the policy. Violators face fines, loss of educational access, and other privileges. Nonetheless, the policy has never been uniformly enforced throughout China. Initially, the goal of this policy was to ensure that the Chinese population remained under 1.2 billion. This goal was intended to be met by promotion of contraception and forced sterilizations.  After carefully examining the risks and benefits China's one child policy, it is believed that a new two-child approach is the best alternative for the future of China.
The one child policy has caused negative demographic consequences. The one child policy had estimated that China's population would be reduced by more than 300 million in the first twenty years (Mosher, p. 90). Although it has decreased the population, it has created a high sex imbalance with males unequally outnumbering females. The one child policy has also been linked to sex-selective abortions, infanticide, and other social safety problems. There are many speculations about what is happening to the girls in Chinese society. For example
"Medical advancements and technology have played a key role in creating this surplus of boys. The Chinese government contracted with GE to provide cart-mounted ultrasound that could be run on generators so that the most obscure village had access to fetal sex determination. Given the ability to know the sex of their unborn children, many parents' aborted female fetuses. Sadly, such abortions do not account for all of the missing girls in China" (Short, p. 282).
Many regulations attempt to guard against sex determination abortion, but evidence shows that there has been an increase in the use of ultrasound B machines, which determines the sex of fetuses (Short, p. 283). The use of ultrasound technology for abortion purposes is illegal, but it is speculated that sex selected abortions account for the great decline in female births (Wan, Fan, & Lin, p. 389). In rural areas, many families simply hide their female children or give them to nearby families in order to avoid reporting the births. Sadly, some girls are just abandoned and left to die (Zilberberg, p. 518).
Having to overcome odds like these are astounding. There are many families that have had to make a choice between having or aborting a baby based upon its sex. Mental and emotional healths are issues that are commonly ignored in Chinese society because disclosure of personal problems publicly has been frowned upon for years. Consequently, data on the mental health of adolescents is very scarce. However, in recent years studies have emerged documenting mental issues that children of the one child policy are encountering. A study was conducted on 266 Chinese adolescents who were products of the one child policy. The researchers used the Beck Depression Inventory and discovered that about 65 percent of the children screened meet the criteria for depressed. About 10 percent of them were in the severely depressed range. Girls were also more likely to show traits of depression than only child's who were male (Chen, Rubin, & Li, p. 940). Psychologists believe that the increased incidences of depression and anxiety can be directly linked to the increased pressure that is placed upon female only children. According to Fong, gender directly affects a person's experience in society. This idea is based upon feminist perspective. Accordingly, females experience the world in a different manner than males do. From birth, females have been expected and taught to behave a certain way due to cultural norms. However, due to the one child policy, many women are expected to confront the unwritten rules they have been taught to live by.
The Chinese people and my hometown are so representative of the Bamboo plant because they have been able to overcome so many obstacles over the years. I guess it wasn't until years later when I was no longer a part of the environment, until I was able to understand just how difficult life had been for my family. Both my parents were affected by the child policies in China, and were determined that no matter how many fees they had to pay, they were going to have whatever gender and how many children they were blessed with. For this I am very thankful. There are several negative side effects of the one-child policy. China does not have a national social security plan. Taking care of the older generations will fall upon the one-child generation. This is what my father experienced because he was an only child. Persons over the age of 65 currently make up about 25 percent of the population. Consequently, a one child will be responsible for taking care of four grandparents and two parents. This has become known as the "4:2:1 problem". Another negative consequence is what has grown to be called the "Little Emperor Syndrome", which discusses the psychological effects the one-child policy has on the children. These children have been called the spoiled generation because they are doted by parents and grandparents. My mother can be called a little emperor. As a child, she suffered from obesity. The rise in childhood obesity has been linked to this syndrome. One in every five Chinese children is obese (Zhan, 2004). China has been traditionally known for great health and dietary practices.  My parents are just like the bamboo plant because they were willing to maneuver around and bend to make the best possible life for their children. Like the bamboo, they had to be aggressive and force their way into society and take what they felt was theirs. Often they had to break rules and face possible retaliation. I see them as the bamboo plant traveling and growing underground right under the eyes of those watching, but never being noticed.
Some people view the aggressiveness of the Chinese people as negative characteristics, but you must understand all of the oppressions and mental anguish they have endured. So, now that they have the opportunity to do the things they have never been able to do in the past, they are aggressively trying to be the best. The bamboo is so aggressive that it will stamp out the life of other surrounding plants. However, because of its versatility, anyone who plants the bamboo really has all that they need in the lines of plants. It helps replenish oxygen, can shade the owners and help block out harmful UV rays, and some people even eat the shoots as a nutritious meal.
Works Cited
Chen, X., Rubin, K.H., & Li, D. (1995). Depressed mood in Chinese children: Relations with school performance and family environment. Journal of Consulting and Clinical Psychology, 63, 938-947.
Fowler, Erin Malia.  An exploration of the life experiences of the survivors of China's Cultural Revolution… US: ProQuest Information & Learning.   69(2-B), 2008.  p. 1323-1330.
Mosher, S. W. (2006). Winter. China's One-Child Policy: Twenty-Five Years Later. The Human Life Review: 76-101.
Schoenhals, Michael. Unofficial and Official Histories of the Cultural Revolution—A Review Article, The Journal of Asian Studies 48 (1989): 563-570
Short, S. E., M. Linmao, et al. (2000). Birth Planning and Sterilization in China. Population Studies 54(3): 279-291.
Wan, C., C. Fan, and G. Lin. (1994). A Comparative Study of Certain Differences in Individuality and Sex-Based Differences Between 5- And 7-Years Old Only Children and Non Only Children. Acta Psychological Sinica 16: 383-391.
Zhan, H. J. 2004. "Socialization or Social Structure: Investigating Predictors of Attitudes Toward
Filial Responsibility Among Chinese Urban Youth From One and Multiple Child Families." International Journal of Aging and Human
Zilberberg, J. (2007). Sex Selection and Restricting Abortion and Sex Determination. Bioethics 21 (9):517-519.
Time is precious
don't waste it!
Get instant essay
writing help!
Plagiarism-free
guarantee
Privacy
guarantee
Secure
checkout
Money back
guarantee
Get a Free E-Book ($50 in value)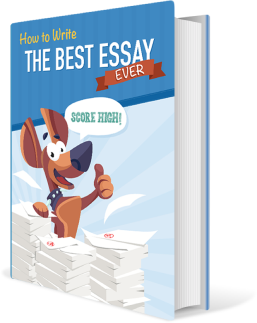 How To Write The Best Essay Ever!