Competiveness and Performance Effectiveness for Health Care It Systems, Essay Example
Pages: 7
Words: 1840
Essay
This Essay was written by one of our professional writers.

You are free to use it as an inspiration or a source for your own work.
Responsibilities of CIO/CTO
A CIO is responsible for ensuring that the company's technology investments are aligned with the company's overall objectives. The CIO usually has a background in business. This person usually hires and staffs the organization.  Consequently, the CIO is in charge of operations and policy.  The CTO works directly with the CIO by designing and recommending technological solutions to problems the company may be experiencing. This person usually has a background in technology.
Two Developing Technologies
The healthcare world is facing many challenges while trying to properly implement electronic health records (EHR). The legal system relies on precedent cases to guide decision, but since technology in this field is fairly new there are no cases to guide decisions. There is no way to determine to what extent physicians are responsible for the data they are viewing. This fact increases the physicians' legal accountability. With this systems, it can be determined if physicians are reviewing or failing to review medical records. This is a great advantage over paper records because it cannot be determined who has viewed them. Bluntly speaking, physicians must be very careful in ensuring that each patient's medical records are handled properly diminishing the possibility of malpractice.
Electronic health records are raising some ethical questions. Some patients are very concerned about their medical information being viewed by unauthorized persons. There have been cases where patient databases have been sold to health services researchers, medical device makers, and even pharmaceutical companies. For example, more than 1.8 million Americans have experienced the effects of medical identity theft (Booz, 2009). In some cases, patients are given an opt-out provision that will prevent their information from being transmitted electronically. One study conducted found that of the persons surveyed, fifteen percent of identity theft victims were misdiagnosed and fourteen percent were prescribed the wrong medicines (Hung, 2005).  However, this will require additional resources for physicians to maintain paper-based records too. This hassle might cause physicians to opt-out on providing services for these patients.  Medical identity thefts have been on the rise in recent years. This type of theft is more dangerous than identity theft because the victim could die as a direct result of his/her medical data being tampered with.
It is estimated to cost physicians between 40,000 to 50, 000 dollars to implement electronic health records systems (Booz, 2009). There are some federal stimulus packages that will reimburse physicians for some of their costs, but private physicians are not eligible for those packages.  Also, the time frame for retention of medical records has increased. All records must be retained for 7 years after the last date the physician provided services to the patient. With paper records this really does not pose a problem because they can be securely locked in a dry area; however, for digital data, it is not that simple. Records that have been created with software almost 10 years old will be almost impossible to access, so inactive patients records must be updated and maintained digitally available.
Implementing telenursing can prove difficult because it is an entirely new way of managing healthcare and will not fit into most existing healthcare frameworks. To be done correctly, the processed needs to be thoroughly planned, piloted, governed, and evaluated. Telenursing is often implemented in rural, remote areas where access to healthcare and specialist is limited. According to Hung (2005):
"Telehealth can support the delivery of specialized services in a timely fashion for remote populations; facilitate access to education for clinicians, and save travel costs for patients and professionals. Moreover, as telehealth technologies become more integrated into the health care system, they could increasingly contribute to the reorganization of medical workforce supply and exert a profound influence on physician practice, especially in remote areas".
The proper implementation of telehealth services will enhance patients' quality of care. Studies have shown that rural areas have a shortage of doctors. While hiring more doctors seems like the logical solution, it isn't always the most feasible solution because doctors in larger cities prefer to stay in larger areas (Arnaert & Delesie, 2001).  Telehealth also makes it easier for healthcare providers to manage ongoing care for patients with chronic illnesses, such as diabetes, high blood pressure, asthma, etc. Although these are serious illnesses, they are well controlled when patients follow strict guidelines.  Through telehealth, patients are required to integrate healthcare into their daily lives, not just the limited contact they make with healthcare providers on office visits. For these patients the overall goal is self-management.
Preventing Misuse
Both telehealth and EHR can pose a threat to medical identity. The only way to stop medical identity theft is to improve patient identification methods and enhance data protection methods (Booz, 2009). One way to do this is by data encryption methods. Some researchers are suggesting a finger printing system that would be linked to each person's insurance id number- often referred to as smart cards. This would ensure that the person receiving the medical service is actually the person that is issued that insurance number. Often patients are only asked to verbally assert their identity and coverage. In the era of technology, many options are available.
Proper Training
Well-designed rules and processes ensure that a business will succeed. Consistency is applying the same process each time. Consistency is important regardless to the type of business you are maintaining. Informal knowledge can be converted into formal, documented knowledge by a process model. Employees will be able to make better decisions because guesswork will be eliminated (Fowler and Hope, 2007). Consistency affects all areas of an organization. In other words, inconsistency equals inefficiency. Whether the company is a fast food restaurant or a national retailer, the more consistent its practices are the better daily operations will be. Healthcare organizations and other entities must implement proper security and regulation procedures. One of the greatest challenges that the healthcare field faces today is developing a clear and enforceable privacy policy (Hung, 2005). When this is properly implemented, healthcare benefits are ensured. Communication between healthcare providers has become difficulty due to vocabulary and data exchange standards. Some countries are using safeguards to protect EPRs that monitor electronic records. Most in the healthcare field agree that EPR has made data exchange faster by speeding up diagnosis and reducing the cost of transferring and assessing medical records, but the main concern is client privacy and the risk of breaches that may allow sensitive information being trusted in the wrong hands. There are several ways the health care providers can ensure that clients' information is protected. First, pre-employment background screenings is imperative. Any person with questionable criminal history should be eliminated from the possible candidates. Next, employees who have left or been fired should have access to patient information should be revoked immediately. Finally, patients must be educated about their rights to view and even request corrections be made to their medical records. Patients need to know how they can get a copy of their records. Most importantly, patients need to know that medical identity theft is a crime and what they should do if they suspect their medical records or insurance information has fallen into the wrong hands. According to recent research, privacy and security issues are the direct result of weak access control.
One Strategy
The concept of meaningful use is based upon the following: "Improving quality, safety, efficiency, and reducing health disparities, engaging patients and families in their health, improving care coordination, improving population and public health, and ensuring adequate privacy and security protection for personal health information"(Hung, 2005). To ensure that all of these components are being covered, the workers in my facility have had extensive training in the software system and avoidance of breach of security. Many of the nurses who are not tech savvy are reluctant to use the EHR because they are not well acquainted with technology, so to make them more comfortable each has been paired with a person who is tech savvy. This person will assist the other person until he/she feels comfortable using the system alone
Best Practices
Telehealth is an innovative technology that can increase access to health services, the quality of those services, and lower the financial burden healthcare imposes. Consequently, the implementation of telehealth/telenursing provides great benefits to all stakeholders. Chronic health issues are rapidly growing around the world. Telehealth will enhance healthcare facilities ability to provide quality healthcare services to these patients within their homes. These services will alleviate costs of traditional healthcare services and extended nursing home stays. Telehealth will not only save money, but it will make much needed services available to patients in remote, rural areas. The implementation of telehealth services will not be an easy process, but with the corporation of all stake holders the transition can be done smoothly.
Another way we are using the electronic health records is by making it accessible to the patients. Many patients have never viewed their health records and are unsure how to request access to those records. With patient portals, EHR software offers patients access to their medical records at any time. Patients can view lab results and send and receive messages to their physicians. This process will make it easier for both patients and physicians.
Location is one of the key factors in the successful implementation of telehealth. Once the proper location has been established, potential patients in that area need to be briefed on the services available through telehealth. Next, there needs to be a trial run over a set period of time. During this time all information must be document for later use. The number of patients that used the services, they type of services the patients needed, complaints from patients and clinicians, etc. is all important data to be gathered during the pilot period. Also, there must be certain governing rules in place for the remote services. For example what type of credentials is required of the nurses is a very important issue. Many patients would be reluctant to use the services if they felt the nurses weren't properly educated. Once the set amount of time is completed, the program needs to be evaluated by all stakeholders to determine if full implementation is feasible.
Conclusions
More than 1.8 million Americans have experienced the effects of medical identity theft (Booz, 2009). The most dangerous aspect of medical identity theft is the fact that it could lead to the death of the victim due to misdiagnosis. One study conducted found that of the persons surveyed, fifteen percent of identity theft victims were misdiagnosed and fourteen percent were prescribed the wrong medicines (Hung, 2005). This creates liabilities for the health care field as wrongful death and malpractice suits could possibly be filed.
References
Arnaert, A. &Delesie, L. Telenursing for the elderly. (2001). The case for care via video-telephony. J Telemed Telecare 7, 311-316.
Booz, A. H.  (2009). Medical identity theft final report. U.S. Department of Health and Human Services.
Fowler, S and Hope, C 2007, 'Incorporating Sustainable Business Practices into Company Strategy', Business Strategy and the Environment, 16: 26-38.
Hung, P.K. (2005). Towards a privacy access control model for e-health services. Faculty of Business and Information Technology. University of Ontario Institute of Technology, Canada.
Time is precious
don't waste it!
Get instant essay
writing help!
Plagiarism-free
guarantee
Privacy
guarantee
Secure
checkout
Money back
guarantee
Get a Free E-Book ($50 in value)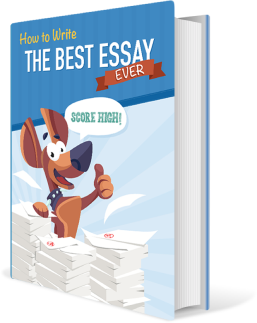 How To Write The Best Essay Ever!