Comprehensive Exam, Essay Example
Pages: 4
Words: 1163
Essay
This Essay was written by one of our professional writers.

You are free to use it as an inspiration or a source for your own work.
Literacy teaching
The literacy concept of a person includes the ability to read, obtain knowledge, write, think, and gain a comprehensive meaning about some written word. A literacy teaching practice includes an approach that enhances the learning and obtaining of the mentioned skills in a consistence, explicit and systematic manner in a strategic approach (Ajayi, 2001). It constitutes of an effective teaching practice employed in the classroom that majorly focuses on the literacy of the student with respect to the emerging technologies and the absolute needs of the new generation (Alan & Greg 2004). The requirements of the 21st century in terms of literacy teaching practices significantly differ from previous centuries. A literacy teaching practice as the professional development of a child right from the early stages of life is so much relate to the Vygotsky theory. Vygotsky argues that the literacy teaching focused towards the full integration of the individual's notion. Learning and education to him kept away from any form of authoritarian concept and great co-operation between the teacher and student for greater results. Vygotsky has it that education focused towards a comprehensive aim of success; with increased recognition of any cognitive or constructive suggestions more especially from the student (I-Hua, 2012). This explanations and theories of Vygotsky regarding education so much connect to literacy teaching.
Reading vs. language learning
Reading is the ability to make up a comprehensive meaning out of some written word. Learning to read is highly dependent on the teacher and somehow on the ability of the student. On the other hand, language acquisition is different from learning how to read. Language acquisition is something that could come up naturally in the process of interacting with native speakers of the language. It often occurs that some students are bilingual or multilingual. This depends on the family cultural background, or the surrounding environment. Learning a language is remarkably independent on the teacher. It is more of interest, age, and the ability to grasp and understand the new language (Martini & Sénéchal, 2012). A child for example, can easily learn a new language as compared to an adult. For an adult, learning a language would entirely depend on the interest level. The similarity between learning to read and learning a language is the level of intelligence or rather grasping level. A highly intelligent person with interest would learn the two easily as compared to a less intelligent one.
Components of reading
The first and most critical component of reading is phonemic awareness. This includes the knowledge, awareness, and manipulation of sounds in spoken word (Moats, 2000). The ability to hear and manipulate speech orally is the basic step to knowing how to read in a child. A child learns oral rhymes and identifies syllables, and gradually learns to manipulate difficult things to look simpler. The second most noteworthy is the learning of phonics, where a child easily gets the relationship between the spoken sounds and written letters. The child learns how to relate sounds and letters, and how to connect letters of form a word. With practice, students apply their knowledge of sound, symbols and the exact writing. Efficient reading of an adult so much relate to the first teacher. An excellent introduction to phonemic awareness and later the phonics leads one into being an efficient reader; a shoddy introduction results to a poor reader (Martini & Sénéchal, 2012). The other components that follow include vocabulary, fluency, and formulation of a comprehension.
Modern teaching practices
Teachers need be extremely dynamic, become more thoughtful and reflective about teaching and learning in the 21st century (Gordon & Gordon, 2003). They ought to raise their awareness information of the change facilities. They ought to formulate a collaborative approach with the students. This in one way or another would encourage the collaborated stimuli that stimulate innovation and invention that stirs imagination. Teachers ought to have a vision, mission, goals, and values that drive them to developing a commitment to the success of the student. Unlike teachers of the olden days whose wish was the command of the student, in the present generation students have developed a need to be listened. Therefore, the teachers have no choice but learn to be accomplished listeners as well as speakers. A brilliant student would feel demoralized if his views and suggestions regarding a subject not considered, or rather if the teacher is too proud to spare time to listen to the student. In general, today's learning is a two way process that actively involves the teacher and the students especially with the raised ICT'S and Technological literacy (Alan & Greg, 2004).
Practical ways to infuse professional development efforts
Teaching is a calling, and not all persons can fit into the teaching profession. Teachers encounter several challenges in their profession compared to other professionals. A teacher ought to develop an enhanced learning approach that comprises of values, believes, commitments, missions, goals, visions, and a purpose (Gordon & Gordon, 2003). A teacher should never believe any student meant to be a failure. He /she should develop literacy skills that revolve around the ability to listen and speak. The teacher ought to have the feeling of having empathy, developing attention, identifying and learning the weaknesses of each student. If for instance a student has some weakness in numeracy, the best thing a teacher ought to do is incorporate the student into handling numerical, spatial, graphical, and statistical concepts among others in a suitable manner to raise the dying morale of the student (Minott, 2001). Teachers should give guidance to the student with a negative attitude toward technical subjects, where the teacher encourages the student[s] never to stop questioning. Every situation and problems should have an approach to solve them. Teachers should be able to make follow-ups to ensure they meet their goal of ensuring excellence. Last, but not least a teacher ought to be dynamic, to change with the changing world. He /she should learn the new methods to handle the modern generation of students (Alan & Greg, 2004).
References
Ajayi, Lasisi. (2001) "Teaching Alternative Licensed Literacy Teachers to Learn from Practice: A Critical Reflection Model". Teacher Education Quarterly, vol 38(3) p169-189.
Alan K. Bowman & Greg Woolf (2004) Literacy and Power in the Ancient World, Cambridge, UK: Cambridge University Press.
Gordon, Elaine H. & Gordon, Edward E. (2003). Literacy in America: historic journey and contemporary solutions. New York: Praeger.
I-Hua Chang. (2012)"The Effect of Principals' Technological Leadership on Teachers' Technological Literacy and Teaching Effectiveness in Taiwanese Elementary". Journal of Educational Technology & Society. Vol. 15 Issue 2, p328-340. 13p.
Martini, Felicity & Sénéchal, Monique. (2012) "Learning literacy skills at home: Parent teaching, expectations, and child interest" Canadian Journal of Behavioral Science Vol 44(3), pp. 210-221.
McKenna, Michael C.; Richards, Janet C. (2003). Integrating multiple literacies in K-8 classrooms: cases, commentaries, and practical applications. Hillsdale, N.J: L. Erlbaum Associates.
Minott, Mark A. (2001) "Reflective teaching, critical literacy and the teacher's tasks in the critical literacy classroom". Reflective Practice. Feb2011, Vol. 12(1) p73-85. 13p.
Moats, Louisa (2000). Speech to print: language essentials for teachers. Baltimore: Paul H. Brookes Pub.
Time is precious
don't waste it!
Get instant essay
writing help!
Plagiarism-free
guarantee
Privacy
guarantee
Secure
checkout
Money back
guarantee
Get a Free E-Book ($50 in value)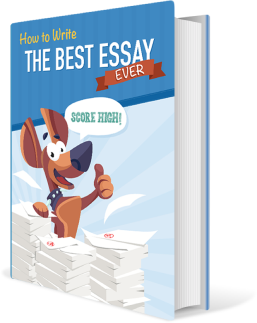 How To Write The Best Essay Ever!