Cultural Healthcare, Coursework Example
This Coursework was written by one of our professional writers.

You are free to use it as an inspiration or a source for your own work.
Recent advances of technology in the healthcare field have given people the opportunity to live longer, healthier, more productive lives. However, disparities in cultural knowledge have left many people in the dark ages of due to their cultural differences. Society is becoming more and more culturally diverse, as result organizations must work to meet the needs of all of it clients. For example, based on immigration patterns and fertility rates, the U.S. Bureau of the Census projects that white non-Hispanic Americans will represent approximately 53 percent of the total population by the year 2050. Hispanic Americans will account for 24 percent of the population, African American will account for 15 percent, and Asian/Pacific Island will account for 9 percent. One such organization is the healthcare profession. Regardless to culture, one is affected by disease or illness much the same way as all people from any ethnic and cultural background. In order to reach all clients, healthcare providers must employ effective communication strategies when dealing with cultural diversity.
There are several factors that must be considered when trying to ensure effective health education efforts in multicultural populations. Gender, religion, physical limitations and socioeconomic status can have a great effect on the way one lives his/her life. With these variables in mind, a person could be a member of several subcultures within one culture. The value system that a person may have is closely linked to culture. Beliefs about healthcare and medicine are also culturally influenced. Consequently, it is very important to understand that all people are affected by their culture. These beliefs and behaviors dictate professional and personal relationships with people who are members of that culture, as well as those people who are not members of that culture. By human nature, most people are ethnocentric, which means they believe that their own culture should be the standard for judging the next person's way of life. As a result, "This self-awareness or lack of it is especially critical when physical therapist work with patients who come from different cultures" (Adolphs, R., Tranel, D., Damasio, H., & Damasio, A. p. 670 ). Healthcare providers need to develop culturally sensitive practices that will enable clients to be comfortable with healthcare providers. Universities and colleges that are preparing students to enter into the healthcare profession should stress the importance of not being cultural blind. If cultural blindness continues to exist, it will be assumed that all people are the same. When these beliefs is present, policy makers and assume that there is no need for cultural y specific approaches. Instead, healthcare providers need to recognize the weaknesses in the delivery of healthcare approaches and seek to find culturally acceptable alternatives. (Anner, J. p. 19).
Non-verbal communication is just as powerful as verbal communication. In today's tech savvy world, people may talk every day without seeing each other face to face or hearing the other person's voice. However, when one does have the opportunity to speak directly to another person, he/she must be aware of both verbal and nonverbal cues. For example, a touch can be experienced in many ways-handshakes, kisses, pats on the back. Nonetheless, touching has culturally specific meanings. In American culture, touching is not usually acceptable if one doesn't know the person personally. However, in Arabian culture touching is very acceptable. In Chinese Culture, touching usually occurs between family members and people who have intimate relationships. (Buck, R., & Duffy, R. p.358-359). Body language, posture, facial expressions, and eye contact are all forms of communication. For example, in Muslim countries, when a person is giving something to someone they always use the right hand or both hands, but never the left hand because it is considered unclean. In American culture, making eye contact is very important. Failing to do so could send a signal that one is fearful, guilty, or uneasy. Nonetheless, in some countries making eye contact is a rude gesture. . (Buck, R., & Duffy, R. p.360-362).
Effective communication with persons of different cultures can prove to be challenging. One's culture can affect the way one sees, hears, and interprets his/her surroundings. As a result, words can mean different things to people of different culture. The translation of words from different cultures can potentially lead to misunderstandings. For example, there are three ways culture interferes with effective communication- cognitive constraints, behavior constraints, and emotional constraints. Cognitive constraints are points of reference in which some cultures view the world. If those constraints are skewed, so will the person's view of the world. Behavior constraints govern how a person interacts with other people. Not looking someone in the eye while speaking would be an example of a behavior constraint. Emotional constraints determine how one displays emotions. (Dimberg, U., Thunberg, M. & Elmehed, K., p. 87 ). There are many strategies to help incorporate adequate communication with people of varying cultures. However, to correctly employ these strategies, one has to be knowledgeable of the person's culture. Active listening and paraphrasing are good techniques to use when working with people of different cultures. By using this technique, the person is able to verify what they believed they heard and understand in order to prevent misinterpretation. Words should be chosen carefully and assumptions should not be made about a person due to his/her cultural background. Behaviors that make people feel excluded due to cultural background should be excluded at all costs.
In conclusion, communication is very important in the healthcare field. Not only is it important in the healthcare setting, but it is just as important when persons are being trained to become healthcare professionals. Healthcare workers must be knowledgeable of other cultures and willing to put aside cultural biases. Body language and gestures are important forms of communication. Healthcare workers must be aware of their own body language and gestures, but must also be mindful of the body language and gestures of the persons they may work with. Many factors affect ones cultural outlook on life.
References
Adolphs, R., Tranel, D., Damasio, H., & Damasio, A. (1994). Impaired recognition of emotion in facial expressions following damage to the human amygdala. Nature, 372, 669–672.
Anner, J. 1995. Working together: Building successful multicultural movements. Neighborhood Works, 18, 16-21.
Buck, R., & Duffy, R. (1980). Nonverbal communication of affect in brain damaged patients. Cortex, 16, 351–362.
Dimberg, U., Thunberg, M., & Elmehed, K. (2000). Unconscious facial reactions to emotional facial expressions. Psychological Science, 11, 86–89.
Stuck with your Coursework?
Get in touch with one of our experts for instant help!
Messenger
Live chat
Time is precious
don't waste it!
Get instant essay
writing help!
Plagiarism-free
guarantee
Privacy
guarantee
Secure
checkout
Money back
guarantee
Get a Free E-Book ($50 in value)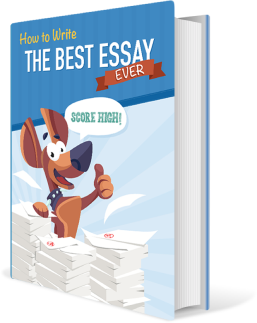 How To Write The Best Essay Ever!