Culturally Competent Practice Mission, Coursework Example
This Coursework was written by one of our professional writers.

You are free to use it as an inspiration or a source for your own work.
Introduction
Culturally competent education requires a greater understanding of the key principles of this endeavor in order to accomplish successful outcomes. The provision of education for nurses requires expert knowledge in many areas in order to adapt to a variety of patients in different situations, which may include language barriers and culturally diverse populations. Therefore, it is important to develop educational strategies that will be used to support culturally competent care and treatment for all patients requiring all levels of care. The Riverbend City example offers a strong basis for the exploration of ideas and the promotion of key principles to enhance cultural competence within the group. This type of educational approach must evaluate existing strategies to encourage students to be more effective in providing culturally competent care at all times. The following discussion will address cultural competence education in greater detail and will provide an expanded approach to support key principles and factors that influence this type of care in the workplace setting. Individuals will be supported by a comprehensive educational strategy that emphasizes important components that have a positive impact on culturally competent care, regardless of the culture in question.
Analysis
Establishing a culturally competent nursing workforce requires strategic knowledge and expertise in a number of critical areas in order to ensure that the quality of patient care is not compromised by cultural differences and other types of barriers. There is always room for improvement in this area of focus, as demonstrated by the Riverbend City example. It is important to recognize that all individuals require training in cultural competence in order to overcome their own misconceptions and other factors that may contribute to negative circumstances in treating patients. Different perspectives must be addressed which provide greater insight into cultural competence and awareness, such as health promotion using a mind-body-spirit approach, as recommended by Ng et.al (2005). It is important to identify the group's knowledge of this area so that education is specifically designed to address this purpose without significant overlap in knowledge. The primary mission of any organization that is dedicated to patient care and treatment must also emphasize the importance of different spiritual approaches that will improve cultural awareness and competence to promote greater outcomes for patients (Miner-Williams, 2006). However, educational materials and guidance must clarify the meaning of spirituality and its role in nursing practice, as well as its significance in some cultures (Miner-Williams, 2006). Therefore, it is essential to deliver care to patients that incorporates spiritual means to promote comfort and acceptance of health status (Miner-Williams, 2006). Nursing education must be open to providing spiritual guidance and support as necessary to address its role in patient care and in cultural identity across different population groups (Miner-Williams, 2006).
Swartz and Tisdell demonstrate that it is necessary to address specific concerns associated with health education and guidance using cultural competence. The authors support the need to address patient care from a well-rounded perspective that includes cultural competence, spirituality, and individuality in different forms (Swartz and Tisdell). These developments support the examination of educational frameworks to provide patient care that considers individuality, culture, and spirituality in the process (Swartz and Tisdell).These connections also play a significant role in maintaining optimal physical health and wellbeing for patients across different cultures (Swartz and Tisdell). It is important to recognize the role of educators in this process in order to ensure that patients are treated with the utmost respect, which is supported by confidence in the abilities of nurses and their willingness to understand the physical, emotional, spiritual, and cultural needs of their patients under a variety of conditions (Swartz and Tisdell).
Finally, Long (2011) addresses the relevance of cultural competence and spirituality in the provision of palliative care. From an educational point of view, it is important to identify models such as Purnell Model for Cultural Competence in order to accomplish the objectives associated with providing culturally competent care for all patients (Long, 2011). From this perspective, there are considerable advantages available to provide knowledgeable education and guidance in this area to explore different cultures as they impact patient care (Long, 2011). Education must be effective in utilizing a variety of resources to ensure that patients are provided with opportunities for recovery that meet their cultural and spiritual needs on a consistent basis (Long, 2011). Educators must also consider the challenges of individual care and treatment that emphasizes not only the physical needs of patients, but also their emotional and psychological needs (Long, 2011). These efforts will encourage nurses with the appropriate education to seek guidance in optimizing patient care using cultural competence and spirituality as a guide for this process (Long, 2011).
Conclusion
Culturally competent education for nurses must include a number of factors, including the development of new approaches in regards to spirituality and its significance to cultural identity. It is important for nurses to remain non-judgmental and approachable in providing high quality patient care and treatment and to demonstrate their full awareness of the challenges of nursing practice. These efforts will support the continued efforts to enhance nursing education through the examination of theoretical perspectives that are designed to encourage nurses to explore their own spirituality and inner strength to accommodate patient needs as best as possible. A combination of resources and materials must be used to promote spirituality and its role in the promotion of culturally competent nursing care for all patients.
References
Long, C.O. (2011). Cultural and spiritual considerations in palliative care. Journal of Pediatric Hematology/Oncology, 33, S96-S101.
Miner-Williams, D. (2006). Putting a puzzle together: making spirituality meaningful for nursing using an evolving theoretical framework. Journal of Clinical Nursing, 15(7), 811-821.
Ng, S.M., Yao, JKY, Chan, CLW, Chan, CHY, and Ho, DYF. (2005). The measurement of mind-body-spirit well-being: toward multidimensionality and transcultural applicability. Social Work in Health Care, 41(1), 33-52.
Swartz, A.L., and Tisdell, E.J. A spiritually grounded and culturally responsive approach to health education, 87-103.
Stuck with your Coursework?
Get in touch with one of our experts for instant help!
Messenger
Live chat
Time is precious
don't waste it!
Get instant essay
writing help!
Plagiarism-free
guarantee
Privacy
guarantee
Secure
checkout
Money back
guarantee
Get a Free E-Book ($50 in value)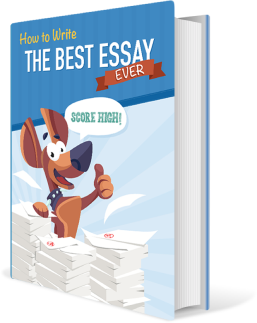 How To Write The Best Essay Ever!