Developing a Career Plan, Term Paper Example
This Term Paper was written by one of our professional writers.

You are free to use it as an inspiration or a source for your own work.
Introduction
The aim of this project is to plan my career and this is done by referring to the resources available at the Module 3 Career Center. The individual assignments and the Career plan program that are in the resource center of the University California State helped me to develop my career goal strategy. This process helps me reveal my competencies, career interest, thinking style and the cultural preferences. This career plan will also help me to figure out my weaknesses and strengths which will play a crucial role in the development of career. According to Smith (2011), the planning of career can be explained as 'a process which is deliberate and involves being aware of opportunities, self, choices, constraints and consequences.' It also includes the career related goals identification. It also comprises of education, programming work and the related experiences of development. This helps in providing timing, direction and sequence which helps to attain the specific goals of career.
Description of the available resources in Career Center
The profile interest in my career are conventional, realistic and social. Although I don't agree with most of the titles of the job listed at the career resource center (CSU, 2015). I definitely would like to identify it in relation to my interests. There are occupations that are realistic and involves the regularly the hands-on-problems, practical activities and the solutions. There are also conventional jobs which follow a set of routine and procedure. There is also occupation of social work which involves teaching people and communicating with. The different career resources available at the State of California University are; Ram Career tools, Career RAM, Ram Career ready and Come see us. In the Ram Career tools, it is a part of the personalized search of career. It's all about the person who wants to enhance his career (CSU, 2015).  The ram career ready is the career training available online throughout the clock (Smith, 2011). Another resource available is the Career Ram which comprises of thousands of internship and jobs with interview from the nationwide 4,000 employers. Come see us is the resource which helps the scheduled appointments and drop in of CVs (CSU, 2015).
The other type of resources available are career counselling and the transitions of Mid-Career. These resources includes the Informational interviewing, Networking, Cover Letter and CV building, Salary Negotiation, Personal branding, Interviewing and the major tip exploration for career.
Completion of two resources in the Career Center
The career resources completion involves the building of CVs and identifying your personal competencies. During this exercise of career competencies, I got a score of 4 out of 5 in the sections of change, logical thinking and adapting. I got the score of 3 out of 5 in the sections of strategizing, organizing and delivering the results. Although, this section helped me in the validation of my characteristics and traits, I also realize the weaknesses in which I need to enhance myself (Lenz, Sampson & Peterson, 2000). The preference of the work culture and its results were supportive, high powered and ethical. These results of the career resource completion helped me to reveal my desire for a secure, demanding and a fair environment of work which promotes career development personally and making a difference. These results are complimented by the course which make me more cognizant to the need for being aware culturally, promoting equality at work place and focusing on diversity (Lenz, Sampson & Peterson, 2000).
The last resource of the career plan help me to realize my aptitude of reasoning which defined one word i.e. wide. It means that, 'My profile of career sows that I would like to work in a wide range of activities and there are wide range of options available to get more cognitively demanding practical jobs' (CSU, 2015).
Personal Career Evaluation Section
Every person had different set of goals which helps them to support then in exploring the options of their career. These goals help them to obtain the required skills that will aid them in future. The three main questions based on the self-assessment which comprises of the strategies and future objectives to achieve that. These questions comprises of, where I am now, how will I get there etc. These questions are explained in detail in the evaluation of Personal career. This part of the evaluation section discusses the objectives, goals and preferences linked with the development of career. In order to have a career development, the individuals needs to be able to outline the professional preferences personally. Following are the objectives and goals;
Reflection on the Personal Career
There are competencies that are two and these are the strongest in helping me cope up with the networking and pressure. These comprises of 4 out of 5 bars that were in the color result scale found on the website of the student. I got 3 out of 5 bars colored in adapting, change, initiative, presenting and thinking. There are competencies areas which are seven and I have the ability to become a very robust thinker critically (CSU, 2015). In coping up with the categories of pressure, I survey the states that have the ability to manage my career options. This help me to be good with people and meeting new people. Also help me to use my personality to maintain strong relationship with other people. Under the category of writing, I have the ability to use the logic which aids me to make a writing price that is very easy to understand and read without much jargon technically (Lenz, Sampson & Peterson, 2000).
In adapting to the change category that is new, the states survey have the ability to adapt to the new ideas and situations. This helps me to work well with others. When talking about the category of my initiative, I have the work ability to being directed by others. This help me to make decisions without any problems and hesitation (Lenz, Sampson & Peterson, 2000). Finally, the category of presenting help me to survey the states which I have the strong presence confidence when being in front of the groups that are large. As a thinker which I think are critical, I will need the ability to work in a more responsive to direction variables are thrown.  It is a strong area to think on the fly that I am expert in, but I have the ability to do better at doing some hard work. Giving the information during the debate takes the thinking at critical level and I think I am more involves in the debates. This will help me to become a better leader and a critical thinker.
Identification of Strengths and Weaknesses
Strengths
One of the crucial factor in understanding the career planning is to identify the strengths and to grow as a manager and a communicator. If you know your strengths than it helps in identifying the areas where we can excel. The strengths are used in to get benefits from the workplace. In career plan activity of building, the strongest competency of me is innovation. In order to become a manager who is successful, one must instill change and embrace new ideas with technology. Although, it is convenient to stick to what works, but it is also crucial to make certain to continue and filter new ideas to be better.
Weaknesses
One of my weak skill is Entrepreneurial thinking according to the activity of career planning. I would agree with this as it helps me to take risk. I love to try new ideas and be innovative but I cannot take risk. I am a risk averse person which is definitely the area I need to work in. because as a manager I need to do work. It is very easy to invest to make things certain but sometimes there is a need to take a chance. I think all of my strengths, I need to utilize it to become a better communicators. Another weakness is that I get frustrated easily and take a lot of stress. I am unable to concentrate if I take too much stress and things go bad.
Alignment of the Strengths
The career planning activity helps to build a score that came high for innovation but average for other competencies. As I am new to the management area, it is clear that I have to manage a big amount of work to enhance my communication skills. Instead of being content in the job that is practical, I need to step out of the box to make my career strong. The planning of career should guide me to give the tools to work on a career that is successful.  The Profiler and Career Builder are based on the results of being artistic and innovative. This can be done with the help of critical thinking as it is able to identify the information that can used as a fact that is credible and can be considered an information as fallible (Lenz, Sampson & Peterson, 2000).
In order to align the strengths and competencies, the skills such as social scene, media, artistic, being persuasive, strategizing and sticking to the values that will help me realize one of the general mistakes. This mistake is reasoning. If I believe in myself, I need to make and believe that claim. There is some work that is defective and it is involved. The competencies in career help me to analyze the arguments which help in the application of the theoretical expertise, and distinguish practically from someone who is exaggerating the truth. In order to convince them to accept this claim, it can be done without analyzing any facts that are relevant. Being responsible and taking the initiate for one of actions, making quickly and clear decision, finding facts, doing research and not taking the work of another for it (Lenz, Sampson & Peterson, 2000). The individual may seem intelligent but their facial language and body plays a large role in convincing the person to be on their side. By taking the value in strategizing and taking initiative which will help to analyze this argument.
The planning of career activity helps in building my reasoning aptitude. This has shown really that if I follow the direction in this plan and learn from them, then I can successfully follow the direction by challenging authority. This activity has helped me to make a huge difference since I know that I don't normally like working in teams. But as I know that it is very crucial for success, I need to work on this weakness. I can use my strengths to become a good member of the team and have a totally different scenario on this situation.  I can learn from the team member as they are very knowledgeable and can give new ideas as to how to get the project done in the best way. In short, communication plays a crucial role in enhancing my career and become successful. One of the challenging process in critical thinking is the refection as it considers carefully a question, problem or a situation which determines the solution that is best to achieve the means of reviewing the reasonable issue and then refining and evaluation the belief or solutions (Lenz, Sampson & Peterson, 2000).
Another crucial competency to align in this plan is to be aware of what I have learned in this course. To be aware and learning ways that how it affects people and myself. I am myself achieving to leave all the misconceptions and prejudices that can undermine the thoughts quality. I also have leaned that I don't have the authority on everything. I have to come to an understanding that means that I need a lot of room for growth and needs to develop continuously and practicing my critical thinking skills. The competency assessment and the interest in career have shown that I need to have the passion to achieve my goals. The strengths that I possess needs to be aligned with my weakness to help be adhere to values, change and cooperate. These values will help to become an effective manager. In order to be a critical thinker that is good one must be able to find credible information and look at all the sides which might be the exact opposite of your viewpoint personally. As a manager, I need to grow and empower my people through leadership. This requires an expertness in critical thinking ability. If I am o grow and empower I must be a role model to admire people. This can only happen if I evaluate myself and foster my team to continuous development.
References
Csucareers.calstate.edu,. (2015). Job Resources | CSU Careers. Retrieved 27 March 2015, from https://csucareers.calstate.edu/Resources.aspx
Lenz, J. G., Sampson, J., & Peterson, G. W. (2000). Career development and planning: A comprehensive approach. Pacific Grove, CA: Brooks/Cole.
Smith, R. A. (2011). Developing a Plan for Your Career after Graduate School.Your Graduate Training in Psychology: Effective Strategies for Success, 259.
Stuck with your Term Paper?
Get in touch with one of our experts for instant help!
Messenger
Live chat
Time is precious
don't waste it!
Get instant essay
writing help!
Plagiarism-free
guarantee
Privacy
guarantee
Secure
checkout
Money back
guarantee
Get a Free E-Book ($50 in value)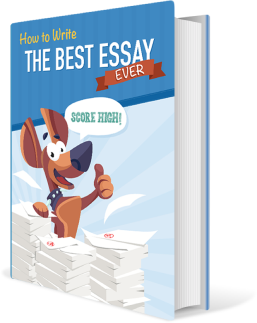 How To Write The Best Essay Ever!