Disease Definitions, Essay Example
Pages: 3
Words: 879
Essay
This Essay was written by one of our professional writers.

You are free to use it as an inspiration or a source for your own work.
Prader-Willi Syndrome
Named after Swiss physician H. Willi, this disease is a metabolic condition that is characterized by congenital hypotonia, hyperphagia, obesity, and mental retardation. With the development or onset of diabetes mellitus and other symptoms, this disease is known as Royer's Syndrome which is associated with "less than normal secretion of gonadotropic hormones by the pituitary gland" (Glanze, 1990, p. 951).
Renal Glycosuira
This disorder is characterized by the excretion of glucose (sugar) associated with "increased permeability of the kidneys without increased sugar concentration in the blood" (MedlinePlus, 2013), also known as renal diabetes which is one of the long-term complications of chronic kidney disease linked to diabetes mellitus (MedlinePlus, 2013).
Liddle's Syndrome
As a syndrome, this disease is a "rare inherited form of high blood pressure" or hypertension and is characterized by "severe, early-onset hypertension associated with decreased levels of potassium, renin and aldosterone in blood plasma" (Liddle's Syndrome, 2012). In children, there are usually no symptoms, but in adults, symptoms are caused by low potassium levels (hypokalemia) and may include weakness, fatigue, muscle pain (myalgia), constipation or palpitations (Liddle's Syndrome, 2012).
Adiposogenital Dystrophy
This disease is usually found in adolescent males and is characterized by genital hypoplasia and feminine secondary sex characteristics, such as the distribution of fat on the body. It is caused by hypothalamic malfunction or by a tumor located in the anterior pituitary gland. Some of the symptoms associated with this disease includes subnormal body temperature, low blood pressure, and a reduction in blood glucose levels. Two of the disorders that usually accompanies this disease is diabetes insipidus which occurs due to the hyposecretion of antidiuretic hormones and obesity (Glanze, 1990, p. 28).
Acromegaly
A rare and chronic metabolic condition characterized by a gradual enlargement and elongation of the bones of the face, jaws, legs, arms, and hands. This disorder usually affects males over the age of forty and is caused by the overproduction of growth hormones. Also referred to as acromegalia (Glanze, 1990, p. 15). In advanced cases, the patient may experience genital atrophy and secondary female sex characteristics.
Hyperaldosteronism
A condition characterized by the hypersecretion of aldosterone and which occurs as a "primary disease of the adrenal cortex or as a secondary disorder in response to various extra-adrenal pathologic processes" (Glanze, 1990, p. 40). Also known as  Conn's Syndrome, it is generally caused by adrenal hyperplasia or by an aldosterone secreting tumor.
Hyperparathyroidism
An abnormal endocrine condition characterized by hyperactivity in any or all of the four parathyroid glands and noted by the "excessive secretion of parathyroid hormones (PTH) that results in an increased resorption of calcium" from the skeletal system and "increased absorption of calcium by the kidneys" and the gastrointestinal tract (Glanze, 1990, p. 589). Also referred to as hypercalcemia which results in the dysfunction of most of the body systems.
Acute Disseminated Encephalomelitis
An acute inflammation of the human brain and spinal cord "with variable symptoms that are thought to be an allergic or immune responses" to various infectious diseases or vaccinations (MedlinePlus, 2013). Often characterized by fever, headache, stiff neck, back pain, and vomiting and depending on the cause, the age and physical condition of the patient, and the extent of the inflammation, may result in seizures, paralysis, coma, and death (Glanze, 1990, p. 421).
Balo Concentric Sclerosis
Often described as a sub-type of multiple sclerosis, this condition is a rare demyelinating disorder which affects the cerebellum and cerebrum via concentric circles that impede and destroy myelinated nerve fibers. Some of the symptoms may include abnormal sensations in the legs and arms or on the face, muscle weakness, vertigo, double vision, and partial blindness (Glanze, 1990, p. 777).
Transverse Myelitis
Also known as acute transverse myelitis, this abnormal condition is characterized by the inflammation of the entire thickness of the spinal cord which affects both sensory and motor nerves. It is the most destructive form of myelitis and develops quickly and is often accompanied by necrosis and varied neurological disorders. Transverse refers to the "long axis of any common part," in this case the spinal cord (Glanze, 1990, p, 1188).
Astrocytomas
A primary tumor of the human brain composed of astrocytes and characterized by slow growth, cyst formation, the invasion of surrounding tissues and structures, and often "the development of a highly malignant glioblastoma within the tumor mass" (Glanze, 1990, p. 104). In early stages, surgery may be possible to remove by the complete resection of the astrocytoma.
Ependymoma
As a disease of the heart or a cavity filled with cerebrospinal fluid in the brain, ependymoma is a neoplasm composed of "differentiated cells of the ependyma" and as a tumor which is usually benign commonly arises from "the roof of the fourth ventricle and usually grows quite slowly" and can extend to the spinal cord where primary lesions often occur (Glanze, 1990, p. 1230).
Central Pontine Myelinolysis
Demyelination that usually occurs in the pons or the "prominence on the ventral surface of the brain stem" and is associated with malnutrition, alcoholism, liver disease, or hyponatremia, "a less than normal concentration of sodium in the blood due to too much or not enough water in the bloodstream" (Glanze, 1990, p. 595).
References
Glanze, W.D. (1990). Mosby's medical, nursing, and allied health dictionary. St. Louis, MO. C.V. Mosby Company.
Liddle's syndrome. (2012). Office of Rare Diseases Research. Retrieved from http://rarediseases.info.nih.gov/GARD/Condition/7381/Liddle_syndrome.aspx
MedlinePlus medical dictionary. (2013). Retrieved from http://www.nlm.nih.gov/medlineplus/mplusdictionary.html
Time is precious
don't waste it!
Get instant essay
writing help!
Plagiarism-free
guarantee
Privacy
guarantee
Secure
checkout
Money back
guarantee
Get a Free E-Book ($50 in value)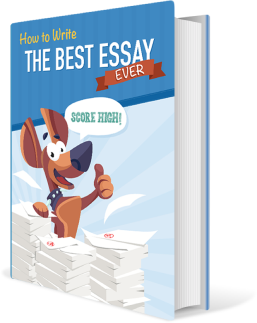 How To Write The Best Essay Ever!