Home
/
Dissertation - Hypothesis
/
Effects of Social Media Marketing on Buying Behavior of Moroccan Consumers Post the Coronavirus Pandemic, Dissertation – Hypothesis Example
Effects of Social Media Marketing on Buying Behavior of Moroccan Consumers Post the Coronavirus Pandemic, Dissertation – Hypothesis Example
This Dissertation - Hypothesis was written by one of our professional writers.

You are free to use it as an inspiration or a source for your own work.
Need a custom Dissertation - Hypothesis written for you?
HIRE A WRITER!
Hypothesis: social media positively impacts Moroccan consumers post the pandemic.
Hypothesis 2: Some people are not influenced by social media marketing and prefer other methods.
Hypothesis 3: social media advertising should be informative and contain conclusive information on products to impact.
The participants filling out the questionnaire are greatly influenced by social media when deciding on buying items. Mason et al. (2021) explain that most customers do their market research and window shopping digitally from various companies that sell online. Yahia et al. (2018) add that customers learn about online or television advertisements. According to Azoulay and Al-Maghribi (2019, whenever companies manufacture new products or models, they advertise them on social media that is their designs, features, usability, and durability. Hammou et al. (2020) add that social media is rich in information, including reviews; hence customers can quickly evaluate on quality, availability, and necessity of a product based on information on social media. Rafik et al. (2021) assert that it is vital for companies to advertise, buy and sell online and get positive images; otherwise, their sales will be adversely affected. Hattani and Khoumssi (2020) analyzed similar product prices by different companies and discovered that social media presence affected the number of sales of particular items. Lakhrif and Yousfi (2021) elaborate that familiar places where customers look for reviews include selling platforms like Amazon and Alibaba, among others. Iankova et al. (2019) state that in morocco, people are fond of buying products that are aired on televisions too.
According to Sa?lam and Chaknan, products such as a detergent that they coded A advertised on television made fifteen percent more sales than detergent code B, which only advertised their products in the supermarkets. Mansouri et al. (2017) add that social media influences advertising, education, and price range evaluation. Companies, therefore, must embrace technology and social media advertising. El Yaagoubi and Machrafi (2021) argue that people increased their mobile money banking tendencies when the coronavirus pandemic began. Li et al. (2021) explain that purchasing items online consequently increased, hence the positive impact of sales that the researcher got from the questionnaires. Vinerean (2017) explains that although there is a small number of people that social media does not influence, such as the older people in the community who are used to traditional marketing methods, the majority have embraced the chance to social media advertising. Kim et al. (2020) add that companies must incorporate traditional and social media advertising to reach all potential customers when they market their products. Therefore, social media impact marketing of products, and as predicted by Poddar & Agarwal (2019), it is likely to positively impact buying and selling trends in the future as many people who did not use social media for buying and selling increased and intend to continue using them due to the valid information that they get about a product. Many participants stated that ethyl would continue shopping online, even though they incorporate it with physical store purchases most of the time.
References
Azoulay, R., & Al-Maghribi, O. (2019). International Marketing in Morocco: Illustrative Case. International Journal of Technology for Business, 1(2), 34-42.
El Yaagoubi, W. L., & Machrafi, M. (2021). Social Media Influencers, Digital Marketing, and Tourism in Morocco. Economic and Social Development: Book of Proceedings, 145-152.
Hammou, I., Aboudou, S., & Makloul, Y. (2020). Social Media and Intangible Cultural Heritage for Digital Marketing Communication: Case of Marrakech Crafts.
Hattani, H. A., & Khoumssi, K. (2020). The Role of New Media in Travel and Tourism Industry in Morocco: Customers' Attitudes. Journal of Media Research, 13(2), 111-128.
Iankova, S., Davies, I., Archer-Brown, C., Marder, B., & Yau, A. (2019). A comparison of social media marketing between B2B, B2C, and mixed business models. Industrial Marketing Management, 81, 169-179.
Kim, B., Yoo, M., & Yang, W. (2020). Online engagement among restaurant customers: The importance of enhancing flow for social media users. Journal of hospitality & tourism research, 44(2), 252-277.
Lakhrif, K., & Yousfi, L. E. H. (2021). The Impact of Social Media Advertisement on Children Consuming Behavior: Case of yogurt products in Morocco. Alternatives Managériales Economiques, 3(1), 41-51.
Li, F., Larimo, J., & Leonidou, L. C. (2021). Social media marketing strategy: definition, conceptualization, taxonomy, validation, and future agenda. Journal of the Academy of Marketing Science, 49(1), 51-70.
Mansouri, F., Abdelalim, S., & Ikram, E. A. (2017, March). A modeling framework for the Moroccan sociolect recognition used on social media. In Proceedings of the 2nd International Conference on Big Data, Cloud and Applications (pp. 1-5).
Mason, A. N., Narcum, J., & Mason, K. (2021). Social media marketing gains importance after Covid-19. Cogent Business & Management, 8(1), 1870797.
Poddar, N., & Agarwal, D. (2019). A comparative study of application effectiveness between digital and social media marketing for the sustainability of start-ups. International Journal of Business Insights & Transformation, 12(2).
Rafik, S., Chaoui, M., Assabban, Y., Jazi, S., Choukr-Allah, R., El Gharouss, M., & Hirich, A. (2021). Quinoa value chain, adoption, and market assessment in Morocco. Environmental Science and Pollution Research, 28(34), 46692-46703.
SA?LAM, M., & Chaknan, M. Y. An Examination of the Effect of Social Media Marketing on Customer-Based Brand Equity: A Study in Morocco.
Vinerean, S. (2017). Importance of strategic social media marketing.
Yahia, I. B., Al-Neama, N., & Kerbache, L. (2018). Investigating the drivers for social commerce in social media platforms: Importance of trust, social support, and the platform perceived usage. Journal of Retailing and Consumer Services, 41, 11-19.
Stuck with your Dissertation - Hypothesis?
Get in touch with one of our experts for instant help!
Messenger
Live chat
Time is precious
don't waste it!
Get instant essay
writing help!
Plagiarism-free
guarantee
Privacy
guarantee
Secure
checkout
Money back
guarantee
Get a Free E-Book ($50 in value)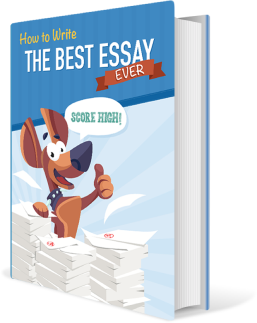 How To Write The Best Essay Ever!