Examining Efforts for Homeland Security, Essay Example
Pages: 5
Words: 1485
Essay
This Essay was written by one of our professional writers.

You are free to use it as an inspiration or a source for your own work.
In the past two decades Information Technology (IT) has moved from a primarily support position within business to one involved in business planning and integration. The ability of IT to contribute to overall business integration has become an important element for successful planning (Lia, Huang, Yen, Shih, & Hsuehe, 2013). Not only has business integration plans involved IT but the same use and response from government has begun. In this essay we will examine IT and business integration as it has been used by the United States Department of Homeland Security.
IT and Business/Government Integration
Business integration is the act or process of managing unified synchronization between the various departments, systems, and constituent parts of the organization (What is integration, 2015).  For IT the traditional involvement in business administration has been through the acquisition and management of data from within the organization and outside. As an example, a meat processing plant in Oklahoma manages employee data such as payroll, income tax, and FICA tax. In the past, that information would likely be spread among two or more offices within the business organization. The accounting office works with payroll and taxes; with large companies often splitting those two duties into additional offices. Similarly, the human resource department would have data which corresponds with some or all of the information used by the payroll department. Today, that information is better handled by the integration of data through an internal network and in the best case through the membership of department leaders in a larger planning or integration group (Wascksman, 2014).
Integration now also includes the outreach to other organizations, including government agencies, so that the business organization can act legally and appropriately. This may include the sharing of employee data through an online or Cloud system which has been setup by the IRS (Internal Revenue Service, 2012). Depending on the type of business or government operation, the use of IT in integration or planning is becoming more important as the need for timely and accurate information grows.
By involving IT into both the integration and planning process managers no longer receive reams of raw data or electronic spreadsheets; instead, the manager now receives direct input and participation from the IT professional. The IT office is no longer merely the people that are called when one cannot access the internet. The IT office and those who are part of the office share a much larger role in the organization both corporate and politic.
Assessing the Value of IT in a Government Organization
One of the more successful federal government agencies to use both IT and integration models is the Internal Revenue Service. This part of the essay concentrates on the methods or means in evaluating IT and integration. To begin, the evaluator must identify the model or models used by the organization and the IT division so that an appropriate means of measurement can be selected (Graeml & Ehrlich, 2012).
One area where the internal evaluation process can be seen is in employee evaluation, recommendation or discipline. As an example, the Internal Revenue Service bulletin 2005 – 45 covers the use of what the agency labels a "balanced system" for measuring performance of individual and departments within the agency (Internal Revenue Service, 2005). These types of reports are invaluable to the evaluator since they include information used in qualitative, quantitative, comparative and other methods. By having this information the evaluator can recognize how the agency is identifying appropriate data as well as the agency's interpretive methods. Where data is to be shared, distributed or edited by persons in multiple departments, or even outside entities, the ability to readily access and use the data is often where the IT professional steps in.
It is also important to remember that where successful business integration models work application to a government entity may create problems which cannot be solved using the traditional model. One of the primary areas where business models of IT integration arise is where the social necessity outweighs the need for a boosted bottom line. The current area that presents a massive problem of this sort would be the current federal health care mandate which carries the common name of Obamacare (aka The Patient Protection and Affordable Care Act, 124 Stat. 119, et seq.) . Here we see the Internal Revenue Service involved in a massive scheme quite different from the traditional tax authority granted through constitutional amendment and as applied through federal law. The argument in favor of the cumbersome tax system under the Affordable Care Act is that the social good/need is much greater than the needs for a revenue focused means of measurement.
We can further see this type of dichotomy in purpose when we consider the necessary IT/Management symbiosis that may be necessary in a for profit business organization. In such a system the models at use often seek the best path to profitability, and the IT professional must keep that in mind whenever working as a part of the integration system. On the other hand, when dealing with healthcare for many of the needy in this country, the focus on bottom-line focused fiscal policy often takes a backseat to the needs for extending healthcare services to all. A model of integration can certainly be created were IT works closely with tax managers to ensure that maximum policy collections are made. For the Internal Revenue Service, a model of this type might create a difficult balance where fiscal necessity is reduced in favor of a higher priority social need (Harvey, 2012).
How to Improve IT Strategic Alignment
There are two specific areas were IT strategic alignment will need to be changed in order to achieve the best outcomes. The first of these is the use of current social media formats for both business and government IT departments. This year we see more political candidates, government agencies, and courts – as well as traditional businesses – using Facebook, Twitter and a broad selection of social media outlets. As part of an integration strategy, the IT professional must be prepared to identify not just the potential positives in using social media but often the more important potential negatives that come from such use (Wascksman, 2014). In government service we have recently seen where an unrestrained IT integration plan allowed personnel to use private email services in violation of agency rule. This type of problem is exacerbated by the fact that federal law may mandate certain requirements for retention of data, and when IT is left out of the process there can certainly be significant problems.
The second area where improvement strategies are very important is in designing models for use within the specific business or government entities. As an example, the use of a cloud system for communicating between surgeons at a major medical facility can allow for the timely and exclusive sharing of valuable medical information. This can include medical records that were more difficult to share in the past because of their nature or content. Examples include MRI, x-ray, and psychological evaluations. A number of large institutions are creating their own cloud system usable for both proprietary and common source material. When considering integration of this type the IT professional has a wide variety of issues to address (Davis & Eve, 2012). These include source, resource and the monitoring of access to the service.
Conclusion
In this article we have examined the concepts of integration as practiced in both the private business and public government organizations. The continually changing landscape of computers at all levels requires IT professionals to be more involved in the organizations integration and planning practices. The essay has explored the value of using the IT department in integration and planning as well as specific problems or solutions available to government entities. We also examined two specific ways in which the IT professional can become more successful in the area of strategic alignment and integration.
Bibliography
Davis, J., & Eve, R. (2012). Data Virtualization: Going Beyond Traditional Data Integration to Achieve Business Agility. Seattle: Amazon Kindle Publications.
Graeml, A. R., & Ehrlich, P. J. (2012, June 27). Assessing the Value of IT. Society for Information Technology & Teacher Education, 6(2), pp. 5-12.
Harvey, J. T. (2012, October 5). Why Government Should Not Be Run Like A Business. Forbes, pp. 3-5.
Internal Revenue Service. (2005, November 7). Balanced System for Measuring Organizational and Employee Performance Within the Internal Revenue Service. Retrieved April 10, 2015, from IRS.gov: http://www.irs.gov/irb/2005-45_IRB/ar12.html
Internal Revenue Service. (2012). IRS Office of Safeguards Technical Assistance Memorandum. Washington, DC: Government Printing Office, United States.
Lia, S.-H., Huang, S.-M., Yen, D. C., Shih, D.-H., & Hsuehe, H.-Y. (2013, November). Business-to-government application integration framework: A case study of the high technology industry in Taiwan. Computer Standards & Interfaces, 35(6), 582–595.
United States Internal Revenue Service. (1992, January 1). Integration of the Individual and Corporate Tax Systems. Retrieved April 11, 2015, from IRS: http://www.treasury.gov/resource-center/tax-policy/Pages/integration-paper.aspx
Wascksman, B. (2014). Connected by design: Seven principles for business transformation through functional integration. San Francisco: Jossey-Bass.
What is integration. (2015, April 12). Retrieved from Business Dictionary: http://www.businessdictionary.com/definition/integration.html#ixzz3XDWbP4DE
Time is precious
don't waste it!
Get instant essay
writing help!
Plagiarism-free
guarantee
Privacy
guarantee
Secure
checkout
Money back
guarantee
Get a Free E-Book ($50 in value)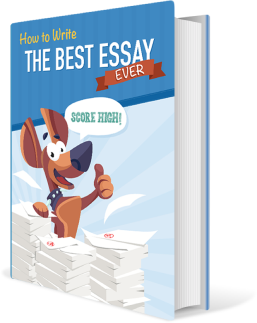 How To Write The Best Essay Ever!