Finding the Goddess: Female Sexuality, Term Paper Example
This Term Paper was written by one of our professional writers.

You are free to use it as an inspiration or a source for your own work.
Introduction
The force and dimensions within female sexuality have long concerned writers, and in arenas of fiction as well as non-fiction. The reality is that most societies, ancient and modern, are inherently patriarchal, and the needs of the male dominate in the culture and in the home. This presents, naturally enough, enormous issues. On one level, men tend to subjugate female sexuality because they cannot understand it and because, certainly to an extent, they fear its power. On another, women themselves grow with only a distorted idea of what their own sexuality truly is. Consequently, cultures both Western and Eastern reflect these elements in terms of a "goddess" both revered and denied, and a woman's sexuality gains even greater, primal force. Whatever it is, it is apart from the more utilitarian nature of male sexuality because it is the power that gives life. In Li Ang's "Curvaceous Dolls" and Qui Miaojin's "Letters from Montmarte", the women central to these stories desperately seek to identify this vast power within female sexuality, even as its mysteries overwhelm them.
Discussion
If any one element unites Ang and Miaojin as writers of fiction exploring the meaning of female sexuality, it is that both use their art and their characters to investigate what is an impossibly complex landscape. This is more blatantly evident in "Curvaceous Dolls" because the story could be said to be a condensed representation of virtually everything regarding the subject ever probed. This is female sexuality treated as life itself, for the two are completely intertwined in the mind and soul of the female protagonist. It is relatively easy, in fact, to view the story as a tale of deeply repressed maternal longings or lesbianism. It could also stand as a political statement, one expressing how a woman must work her way psychologically into acceptance of male domination. These facets are present, yet the power of the sexuality itself eclipses such interpretations. Too much else, in a word, is going on. As for the heroine, it is simply too enormous to be neatly categorized by the reader.
Most importantly, as noted, sexuality and life are inextricably connected for the woman, and breasts become for her the most identifiable symbol of the conflict between the two she cannot grasp. Consequently, the dolls are the metaphor, as her desperate need to own and touch them reflects the conflict within her to be nurtured and to give love. Some background is given; the girl's relationship with her mother is briefly mentioned as virtually non-existent. The woman had "left no impression" on her (Ang 265), and the choice of phrase of the translation is telling. In other words, there had been no impress of the warmth of the mother's breasts, and this relates to the longing for the dolls since earliest girlhood. That it is her husband's shoulders that attract her completes the obsession. His chest, muscular and hairy, repulses her, but the shoulders are clearly evocative of breasts, and this is her desire: "All she could do was pray for him to grow a pair of breasts" (Ang 267). There is, however, no real sense of lesbian desire here. Her struggle to take in and understand what her own sexuality is transcends physical longing. More exactly, for this woman, desire is only one possible avenue to knowing this essence of her being. Time and again, it fails her, and she is left with dreams invariably returning to the milk of breasts.
It is arguable that, later in the story, the woman's temporary awakening to sexual passion in the embrace of the "man-beast" that comes to her in prayers is her surrender to the male authority surrounding her. Yet this same beast returns to torment her, and she then believes that only in suckling her own baby can she be safe from the danger it implies (Ang 271). This is, in fact, a story of multiple journeys of her consciousness and physicality. Her husband is of little help, which potently underscores the primal separation between the genders; if she is lost, he cannot even comprehend the need to take the path. In many ways, nonetheless, she is a victim, and one not necessarily victimized by male authority or patriarchal culture. "Curvaceous Dolls" presents her as a woman somewhat aware of the extraordinary meaning and power within what is called female sexuality, yet all her efforts to comprehend this meaning leave her dazed. She nears, always, the equating of female sexuality with life itself, but the knowledge seems to be too much for her. Ironically, as a woman, she cannot find her place in this majestic scheme.
Conversely, Miaojin focuses almost exclusively on sexual desire to uncover the force of female sexuality, and in the form of her tortured, lesbian letter-writer. The love affair being discussed is over, and the writer understands that it is the vast presence of her own sexual needs that have brought this about. Consequently, she seeks to explain, and to draw the vital connection between what a woman is and how her sexuality is expressive of this. More exactly, and in this woman's experience, the expression and the desire are one. Interestingly, the element of her being a lesbian is critical. As Miaojin has her delineate her feelings, the readers achieves a strong sense that only a woman can begin to fathom the splendor of what another woman is, sexually and in the totality of herself. There are observations from her regarding the "gender" issue of her orientation, but these only reinforce this striking difference between her own awareness of women and that typically evinced by men: "I'm positively in love with women" (Miaojin 460). This is interesting, in that the author of the letter takes the time to equate her desire for women with maleness, in terms of sexual lust. She never states that she is capable of loving women more than men; rather, she speaks of this only to draw the parallel between her "masculine" liking for suppliant women. Nonetheless, the implication is clear. Sex is vital to her, but only as it allows for a nearing of total possession. She is in love with women, and not in love with the sex of women. The distinction may seem irrational, but it is perfectly reasonable when the force of female sexuality is given its due. More exactly, it is as though Miaojin is saying, men have sex, and women are sex.
As noted, her feelings create pain for her, and she clearly has a history of enduring, and attempting to surmount, the problems her excess of passion creates. As with Ang's story, this is a journey sadly doomed to be incomplete. This woman knows her love is too much for her lovers to bear, particularly as it can only find release and satisfaction in sexual union. She seems to understand that her correspondent was not without love for her as well, but the writer of the letters absolutely requires evidence in the form of physical surrender. It is not a surrender to herself she craves, but to the thing she needs to share with her lover, which is their mutual arriving at a place where all the power of what female sexuality, and therefore femaleness, is manifest. Unfortunately, this translates to the relentless lust she tries to explain: "The thought that I can't have your Eros is enough to break my heart" (Miaojin 457). As the heroine of "Curvaceous Dolls" winds her way through tortured dreams of womanhood, so too does this woman struggle with piecing together the mystery and power of sexuality with what is the true identity of a female.
Conclusion
Li Ang and Qui Miaojin both take on, in brief works of fiction, an issue perpetually baffling to humanity, that of the true meaning and presence of female sexuality. In Ang, a woman seeks to navigate through the symbols and byways of her search for an ineffable essence of womanhood; with Miaojin, another woman confronts her implacable need to more directly approach, and reflect, the power of female sexuality. Both women face extreme conflicts, primarily internal, and both seem destined to fall short of the idealized state they perceive. What both stories truly express, then, is the mystery and the force of a woman's sexuality as variously suppressed, sought, and exalted throughout human history. In Li Ang's "Curvaceous Dolls" and Qui Miaojin's "Letters from Montmarte", the women at the hearts of these stories desperately seek to near and identify the extraordinary power within female sexuality, even as the mysteries of that power overwhelm them.
Works Cited
Ang, Li. "Curvaceous Dolls." The Columbia Anthology of Modern Chinese Literature. 2nd Ed. Eds. Joseph S. M. Lau, Howard Goldblatt. New York: Columbia University Press, 2007. 262-274. Print.
Miaojin, Qui. "Letters from Montmarte." The Columbia Anthology of Modern Chinese Literature. 2nd Ed. Eds. Joseph S. M. Lau, Howard Goldblatt. New York: Columbia University Press, 2007. 455-461. Print.
Stuck with your Term Paper?
Get in touch with one of our experts for instant help!
Messenger
Live chat
Time is precious
don't waste it!
Get instant essay
writing help!
Plagiarism-free
guarantee
Privacy
guarantee
Secure
checkout
Money back
guarantee
Get a Free E-Book ($50 in value)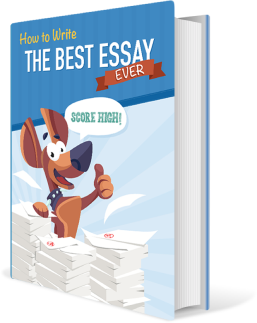 How To Write The Best Essay Ever!