Gay People Are Mistreated, Essay Example
Pages: 4
Words: 1176
Essay
This Essay was written by one of our professional writers.

You are free to use it as an inspiration or a source for your own work.
Opening statement
For several years, gay people have been the victims of violence and mistreatment of every kind there is. My analysis of this problem starts with the purpose. The purpose of gay people getting treated so badly by other people is that people feel that it is their duty to ridicule, and make fun or even violate people who are different than they are. Another part of the purpose of gays being mistreated is to send a message that abnormality in a "normal" world will not be tolerated.
The questions behind why gay people get mistreated could be answered by asking their abusers, why do they hate or victimize gay people and what harm is a gay person causing just being gay. It can be argued that gay people are mistreated because they can't answer the 'why did you choose to be gay instead of being human or heterosexual question' According to Zorn (2012), "gays can't have children, being gay isn't natural, you chose to be gay, no one is born that way; this kind of hate can't be allowed to exist for future generations because they will hate blindly without reason" (Zorn, 2012). The point of view aspect of my analysis points at people who have listened to other people about how being gay is wrong and how every gay person should be wiped off the face of the earth. Being gay doesn't mean it's wrong, it just means that people are different and like different things. People have always been afraid of the 'unnatural', they fear what they do not understand. The point of view aspect of my analysis examines the fact that people do not think for themselves when it comes to gay people especially if they are related to them.
People who mistreat gay people do so because of the wrong information that they have been told about gay people, gay people will try to recruit you to try new things; it is this kind of nonsense that makes people fearful and get the wrong idea about gays based on the information or lack thereof.
Gays aren't treated like people
According to Stone (2008), "gays are not strangers in a strange land, they are treated that way because of the information that they receive from bigots and people who are biased against gays" (Stone, 2008). The information that people get about things can mean the difference between open-mindedness and prejudice. The lack of information can paint ugly pictures of a good person who's gay and who just wants to live their life.
The inference part of my analysis in regards to this problem lies in the fact that people who were once open-minded become anti-gay supporters, they feel that gay people or that gay person do not belong in this world. Anti-gay supporters feel that gays need to be banished from the planet lest they recruit followers and taint life as we know it. These and other inferences are the reason why gay people are victimized every 36 seconds, people can't live with change let alone change in that person. Being gay is an abomination in accordance to gay bashers and bigots.
The concept aspect of my analysis points toward people being forced or told that being gay is wrong and it is against the law, the idea that being gay or hurting a gay person is just flat out disrespectful; a gay person is still a person with feelings. People who are force-fed this garbage come from families that aren't open about the world around them, gays are everywhere and they should be treated respectfully.
Consequences or the implications of mistreating a gay person is likely to spread to future generations, gay people who have specific skills that only they possess or maintaining different jobs that only they can do. Mistreating a gay person or gays in general only spells certain doom for those who might need help at one point or other and civilization.
Finishing up
The assumption aspect of this analysis clearly points at why people assume that being gay is bad or why it is an unholy trademark. The assumption lies in the fact that people have damned themselves for eternity, they look to their religion to assure them that being gay is not ideal in a world that hates them.
Resolving this problem isn't a difficult hardship, people can learn to have some Empathy toward gays or gay people in order to stop the mistreatment; being able to show empathy as well as trying to understand that person's point of view would be a positive start in the right direction. Being fair-minded or displaying fair-mindedness also resolves this issue in the aspect that people prevent gays from being victimized and tortured about who they are. Also, fair-mindedness illustrates acceptance and mercy which they deserve. According to Hansen (2013), "Victimizing gay people only illustrates that we live in a society with no rules which we DO NOT" (Hansen, 22, 2013). Demonstrating perseverance will ultimately solve this problem by showing people and anti-gay supporters that being gay is not a sin nor is it wrong, perseverance in the face of ignorance shows Courage.
Resolving this problem from an Intellectual Standard perspective means that the person has to be willing to be Logical, stopping the mistreatment of gays is the logical things to do because they have families, friends, partners and children; it is not right to take that person from them. Seeing the Relevance in resolving this issue will guarantee that future generations don't see the ugly side of society's hate of gay people and all gay kind, the relevance of resolving this issue makes a big difference. Illustrating Clarity in order to resolve this issue will ensure people that something is being done about getting this problem under control so future gay people can rest easy knowing that who they are will not invite them to a one way ticket to being a victim of violence.
The method that I used in order to help generate questions for my problem would be the argument method, I thought about which topic was very dear to me and I argued that there was nothing that wasn't important about this topic. I applied deep learning concerning my problem because I felt that it was something that some people just have knowledge of, I have always been a supporter of the gay community so I wanted to ask different questions in the aspect of how they live and their struggles such as being accepted and trying to keep from being victimized. My analysis differs from a minimalist student in the aspect that I did not want to just touch on certain elements for my analysis, I wanted to touch on everything; I wanted to be able to view things as they view them.
References
Hansen, K. (2013). The Philosophy of Sex and the Morality of Homosexual Conduct. Senior Theses, 1(1), 22-22.
Stone, K. (2008, June 26). Is Homosexuality Unnatural or Immoral. Retrieved April 27, 2015, from http://www.kemstone.com/Nonfiction/Philosophy/Reflections/gouldhomosexuality.htm
Zorn, E. (2012, May 19). The top six arguments against gay marriage (and why they all fail). Retrieved April 27, 2015, from http://blogs.chicagotribune.com/news_columnists_ezorn/2012/05/the-top-six-arguments-against-gay-marriage-and-why-they-all-fail.html
Time is precious
don't waste it!
Get instant essay
writing help!
Plagiarism-free
guarantee
Privacy
guarantee
Secure
checkout
Money back
guarantee
Get a Free E-Book ($50 in value)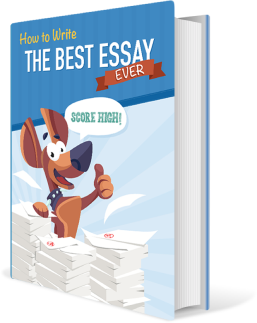 How To Write The Best Essay Ever!