Gout and Massage Therapy, Term Paper Example
This Term Paper was written by one of our professional writers.

You are free to use it as an inspiration or a source for your own work.
Gout (also known as Hyperuricemia), a painful arthritis occurring with the buildup of Uric Acid in blood, typically affects the joints. This serious clinical condition is usually characterized by the recurrent attacks of acute inflammatory joints with crystals of Uric Acid getting deposited at joints, tendons, and other surrounding tissues (Choi, 2006). Diabetes, Kidney complications, Sickle Cell Anemia, Leukemia, and other types of blood cancer predispose the patient towards Gout. Following the initial gouty attack, most of the people do not possess any symptoms. The pain associated to Gout suddenly starts with throbbing, crushing and excruciating perceptions during night times. With warm and red swollen joints, the big toe, knee and other ankle portions get affected through Gout. Individuals with chronic gout condition possess symptoms of joint damage and loss of motion. For some patients, "Tophi" (Lumps below the skin surrounding joints and other places) draining chalky exudates will be witnessed. Tests such as Synovial Fluid Analysis, Uric acid detection (in both urine and blood), Joint X-rays, and Synovial Biopsy will help in detecting the incidence and extent of severity in affected patients. Alongside the wide range of different medical interventions available, most of the gout sufferers experiment the condition with alternative and natural remedies. Gout occurring at knee, ankle and toe portions can be treated through intake of effective diet, exercise, herbal medications (burdock root and ermiao wan), synthetic drugs and massage therapy. Powerful antibiotics can also be used to tackle the condition. People suffering with gout should minimise the intake of alcohol, fructose rich corn syrups and soft drinks. Foods rich in Purines (like Shell fish, Brains, Kidneys and Sweet Breads) milk and other dairy products need to be consumed by patients. Whilst neither the medical strategies nor the natural remedies can help the patient in fully getting relieved of the condition, they usually help in controlling symptoms and maintain a usual lifestyle as possible when the gout strikes the patient (Konshin, 2009). Massage and Aromatherapy are two amongst such contemporary treatments available for gout and they are worth considering for the essay. Following paragraphs offer a clear overview on the significance of Massage Therapy in treating the diseased condition and its role in promoting well-being and quality of life.
The general practitioners oriented towards offering treatment indicate the use of massage therapy for the patients affected by Gout. This therapy is usually carried out by essential oils, which are highly concentrated, aromatic extractions of different plants and flowers. Practitioners linked to aroma therapy believe the oils in possessing healing and even the analgesic (pain killing) properties. Massage therapy usually focuses on the complete body, but in specific, on the regions that face pain owing to diseased joints (Wible, 2004). This therapy is designed to increase the healing mechanisms of the patient. By stimulating metabolism, improving circulation of blood to the damaged joints, minimizing the pain experiences and avoiding spasms, massage therapy works effectively amongst certain gout patients. Pain relief from massage therapy is usually rapid, however, it may undertake numerous massage sessions, relying in the extent and level of the pain experienced (Werner, 2006). Acupressure is another form of still and deep massage carried out with bare hands. Practitioners associated to Acupressure make use of palms, thumbs, fingerprints to carry out the massage. Movements are usually made by using hands in firm, rigid yet smooth manner on different specific pressure points on the body. During the olden days, conventional massage therapy adopting the use of massage oils was also been used to decrease the painful implications. Massage therapy, regardless of its type, usually assist patients in relieving pain, offering comfort and freeing from stress (Wible, 2004). Though, there are numerous ways to manage gout, it is very important to make a choice on the best treatments that could avoid triggering and intensifying the condition. Multiple studies carried out by the Pacific College of Oriental Medicine and Gout Treatment.net has proved that massage therapy is effective, safe and best treatment for treating gout. Muscle manipulation through massage therapy will aid in ease the pain that gout causes in the soft tissue portions (Salvo and Prudden, 20070. Besides, it also helps in enhancing relaxation and lowering strain levels. Gout, till now possessed no cure, but massage therapy has assisted around thousands of suffers in reducing the level of pain they experience. Implementing steps towards healthier diet and minimizing the pressure are the best ways to prevent the progression of Gout.
References
Choi, H. (2006). Gout. United States of America: Palgrave Macmillan Publishers.
Konshin, V. (2009). Beating Gout: A Sufferer's Guide to Living Pain Fr United States of America: Auflage Publishers.
Salvo, S and Prudden, K. (2007). Massage Therapy: Principles and Practice. United States of America: SAGE Publishers.
Werner, L. (2002). A Massage Therapist's Guide to Pathology. United States of America: Routledge Publishers.
Wible, P. (2004). Pharmacology of Massage Therapy. United States of America: Butterworth Heinemann Publishers.
Stuck with your Term Paper?
Get in touch with one of our experts for instant help!
Messenger
Live chat
Time is precious
don't waste it!
Get instant essay
writing help!
Plagiarism-free
guarantee
Privacy
guarantee
Secure
checkout
Money back
guarantee
Get a Free E-Book ($50 in value)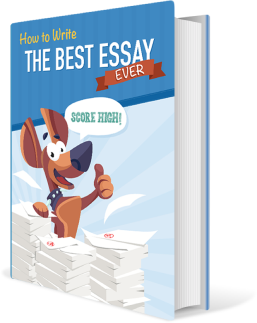 How To Write The Best Essay Ever!