Health Information Management: Clinical and Service Quality, Term Paper Example
This Term Paper was written by one of our professional writers.

You are free to use it as an inspiration or a source for your own work.
Successful healthcare organizations require an examination of each individual component and must reflect a means of recognizing the larger picture to operate with a high degree of efficiency and long-term success. However, some organizations are not fully equipped to manage the requirements of meeting all necessary objectives at the highest possible level, with some meeting expectations in some areas and evaluated poorly in others. One such organization, the Cleveland Clinic, is world renowned for its heart program and other key advantages; however, there have been questions raised in recent years in regards to its patient safety record in some areas (Landro, 2012). Specifically, the organization's rate of central-line associated bloodstream infections was a specific factor in evaluating its poor safety record, and this continues to be an issue for many hospitals where these infections occur at a higher level than the general average (Landro, 2012). In this context, the Cleveland Clinic must continue to examine its own approach to reducing these infections and in determining what steps are required to facilitate effective outcomes and a reduction of infections in the future. In a clinical capacity, the Cleveland Clinic is very strong in many areas, but it does not possess a flawless record, thereby requiring additional resources and consideration in order to effectively create an environment where change and progress will reduce these risks.
The Cleveland Clinic possesses an excellent reputation in many areas, including world class care and treatment of patients requiring advanced cardiac needs. However, its track record of central-line associated bloodstream infections leaves much to be desired and requires further evaluation and focus in order to determine what steps are required to improve outcomes in this area for all patients requiring central lines. In the United States, approximately 250,000 people had a central-line infection in 2002, with 31,000 deaths attributed to this event; therefore, many practice methods must be considered in order to prevent the risk of infection, including evidence-based practice and an evaluation of the culture that exists within this clinical environment (Berenholtz et.al, 2014). Programs that were implemented in Michigan and Rhode Island were successful in reducing these infections by 66 percent; nonetheless, the risk of these infections remains high if an organization is unable to capitalize on prevention strategies that have been deemed effective in this process (Berenholtz et.al, 2014). Most importantly, an organization with a reputation such as the Cleveland Clinic must continue to examine its own strengths and opportunities in an effort to produce the intended outcomes with an aim to reduce the risk of these infections for patients.
A number of strategies have been adopted by hospitals with an aim to prevent central line-associated bloodstream infections in patients throughout the United States, and this reflects an opportunity to examine national guidelines and recommendations regarding these practices to reduce infection risk and enable hospitals to acclimate to these strategies to improve patient care outcomes (Marschall et.al, 2014). It is imperative to adopt these strategies and to take the steps that are required to enable an organization such as the Cleveland Clinic to adjust its internal culture as necessary to meet expectations and to reduce infection risk. The organizational culture must be examined more closely in an effort to produce the intended outcomes and to optimize the conditions under which patient care quality and safety are of the utmost importance to this patient population. The organization must be able to focus on its efforts to promote quality improvement that will translate into improved patient safety over the long term and to be cognizant of the challenges that exist that require the attention and focus of the clinical team in a positive manner.
The leadership team must also examine the different areas where the surrounding environment is not conducive to a positive and meaningful relationship between infection risk and patient safety (Weaver, Weeks, Pham, & Pronovost, 2014). The chosen strategy must be conducive to an environment where patient safety will have a strong and lasting impact on outcomes and will demonstrate the potential for long-term growth and success at a high level (Weaver et.al, 2014). Patient safety must serve as a critical priority for the leadership team and must convey the importance of evaluating specific conditions where performance was lacking and to improve upon these performance measures through a detailed evaluation of current weaknesses. The organization and its leadership team must be prepared to identify some of these weaknesses and to adopt a framework whereby they are able to contribute at a high level to optimize conditions where improvements are likely to occur. It is necessary that clinical leaders step up and take the steps that are required to ensure that the patient population is protected from unnecessary risk and is facilitated by a set of protocols that will aim to prevent these infections from taking place.
Performance management tools must be identified and adopted to ensure that the organization is effective in meeting the goals and expectations high quality care and patient safety. Central line-associated bloodstream infections is one component of this process; however, it is necessary for the organization to focus on this area where infection rates are higher than the norm and to be critical of each procedure so that organizational performance is likely to be more effective and timely in meeting the needs of the patient population at the highest possible level. Therefore, the appropriate adjustments must be made to improve procedures and to adopt a variety of conditions that will improve clinical and organizational performance in this area of critical need.
The proposed satellite clinic expansion is a concerted effort to improve organizational visibility and to be proactive in conducting outreach to support more families in the local area. This process requires an examination of the physical geographic location of the proposed clinic space and the type of clientele that will be served under this model. Therefore, it is necessary to examine the different areas where this model is likely to be successful versus the areas where it may experience different types of struggle moving forward. The success of this model will be contingent upon a number of different factors, and these factors must be identified in an effort to produce the intended outcomes and to make sense of a situation in which there are significant opportunities for achievement and growth, using the resources that are available and the environment in which the clinic will be constructed.
Establishing a clinic in an underserved area requires a number of critical elements that will be effective in supporting the advancement and growth of the practice model at the highest possible level to meet the needs of the patient population in question. It is necessary to establish a set of objectives that will be used to move the process forward and that will be effective in meeting the needs of this population at a high level. Most importantly, the following quality-based financial indicators must be considered in order to achieve a successful clinic model: 1) The development of monetary incentives to attract workers to the clinic who will do their best to achieve optimal performance over time (AbuAlRub, El-Jardali, Jamal, Iblasi, & Murray, 2012); 2) A concerted effort to reduce costs through the chosen practice model; 3) An effort to work with a variety of insurance providers to provide opportunities to many different families within the geographic region; 4) To promote an environment where cost efficiency is of the utmost importance to the clinic model; and 5) To appoint a leadership team with the financial knowledge and wherewithal to make a difference in promotion a cost-effective financial model over the long term.
It is also necessary to develop a strategy that will include a number of quality indicators of the operational variety that will have a positive and lasting impact on the organization and its overall growth and development over the long term, including the following: 1) Recruiting qualified staff for the positions that are available; 2) Promoting a staffing mix that is both flexible and appropriate for the needs of the target patient population on a regular basis; 3) Developing a strategy that encompasses a variety of quality-based initiatives that support operational efficiencies; 4) Creating an environment in which there are potential advantages for improving organizational performance under the chosen model; and 5) Establishing an environment in which needs assessments are conducted on a routine basis to improve outcomes and operational efficiency for the clinic model (Ortiz, Meemon, Zhou, & Wan, 2014). This process will demonstrate the importance of the clinic model and its overall need within the underserved community.
In an effort to achieve success with the chosen model, an assessment of the surrounding area and its specific needs must be identified, and this will demonstrate an opportunity to examine the different constructs of care and the tools that are required to improve the visibility and strength of the clinic program for the clients who will be served. Therefore, a flexible model must be employed and must provide a greater opportunity for success and achievement in meeting the needs of the target population. Financial and operational resources must be adjusted accordingly and must reflect a greater understanding of the surrounding environment and the ever-changing needs of the local population to improve their overall health and wellbeing under this model.
References
AbuAlRub, R. F., El-Jardali, F., Jamal, D., Iblasi, A. S., & Murray, S. F. (2013). The challenges of working in underserved areas: a qualitative exploratory study of views of policy makers and professionals. International journal of nursing studies, 50(1), 73-82.
Berenholtz, S. M., Lubomski, L. H., Weeks, K., Goeschel, C. A., Marsteller, J. A., Pham, J. C., … & Pronovost, P. J. (2014). Eliminating central line–associated bloodstream infections: a national patient safety imperative.Infection Control, 35(01), 56-62.
Landro, L. (2012). Big hospitals get-and dispute-poor patient-safety grades from Leapfrog. Retrieved from http://blogs.wsj.com/health/2012/06/07/big-hospitals-get-and-dispute-poor-patient-safety-grades-from-leapfrog/
Marschall, J., Mermel, L. A., Fakih, M., Hadaway, L., Kallen, A., O'Grady, N. P., … & Yokoe, S. (2014). Strategies to prevent central line–associated bloodstream infections in acute care hospitals: 2014 update.Infection Control,35(07), 753-771.
Ortiz, J., Meemon, N., Zhou, Y., & Wan, T. T. (2013). Trends in Rural Health Clinics and needs during US health care reform. Primary health care research & development, 14(04), 360-366.
Weaver, S. J., Weeks, K., Pham, J. C., & Pronovost, P. J. (2014). On the CUSP: Stop BSI: Evaluating the relationship between central line–associated bloodstream infection rate and patient safety climate profile. American journal of infection control, 42(10), S203-S208.
Stuck with your Term Paper?
Get in touch with one of our experts for instant help!
Messenger
Live chat
Time is precious
don't waste it!
Get instant essay
writing help!
Plagiarism-free
guarantee
Privacy
guarantee
Secure
checkout
Money back
guarantee
Get a Free E-Book ($50 in value)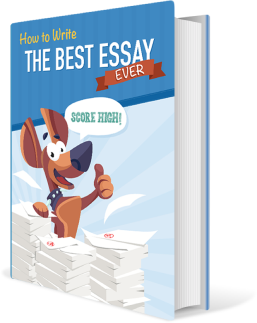 How To Write The Best Essay Ever!