Higher Education Is About Learning the Process Not the Major, Essay Example
Pages: 3
Words: 876
Essay
This Essay was written by one of our professional writers.

You are free to use it as an inspiration or a source for your own work.
Carlo Rotella wrote an article titled No, It Doesn't Matter What you Majored In. The article discusses the high cost associated with college and that cost is even greater for exclusive schools. It is considered a victimless crime, however much time is spent on choosing the college and the major, perhaps time that is spent in vain. There is no deny the fact that a college education is vital to today's standard. It is becoming increasing important for individuals to understand that the majority of the workforce requires a minimum qualification of a college degree. The degree is important; however, it is important to understand that students learn far more in college than the major that they set out to obtain. There is no discrediting the idea that higher education is important; however, it is more about learning how to use the skills that are taught in college than it is the major that one selects.
He drew the reader's attention by stating "I woke up on Wednesday morning with two routine but pressing jobs to complete: I had a column to write, and I had a stack of twenty page papers to grade" (Rotella 516). It automatically allows one to question what point the author is trying to portray; however it is the backdrop to the benefit of higher education. The author allows the reader to understand that the decision to go to college, which college, what major, requires a lot of personal thoughts, but it may be weighing too heavily on an expected outcome that may not occur. It is a big decision to decide to take on the substantial debt that comes with a college degree.
The article addresses the idea that college costs too much. "But if a good college costs too much across the board, that's a major social problem, especially because a college degree has increasingly become a minimum qualification for the kind of job that puts you in the middle class, which is where most Americans wishful or not, still imagine themselves to belong" (Rotella 516). He continues to talk about how higher education provides far more complexities in thinking than just the major that one chooses to follow. The papers discussed earlier are from his course on the city in literature and film. He knew that his students would not be able to fake a twenty-page paper. It means they either learned a substantial amount during the semester that allowed them to write twenty pages of useful and valid information, or they merely are filling the pages with worthless ramblings that show they did not learn anything during the course. College is a craft; it is an important learning process.
The author uses the tools of persuasion and critical thinking well by allowing the reader to understand that the journey of college is far more important than the major that they choose. "Perspective employers frequently don't really care what you majored in. They might look at where you went to school and how you did, and they will definitely consider whether you wrote a decent cover letter, but they don't sit there and think, 'Anthropology'? We don't need an anthropologist" (Rotella 517). It validates the position that employers do care about the fact that a potential candidate holds a college degree. He is persuading the reader to understand that if they work hard, and their teachers did their job, they will have four years of experience in which they build skills that will transfer to any type of job in their future.
The author uses the tool of critical thinking poorly when he discusses the waste of vocational schools. "But this vitally important discussion is often hamstrung by the tendency to reduce college to vocational education in the crudest, most unrealistic ways. This kind of reduction often zeros in on the humanities and parts of the social sciences – together often mislabeled as the liberal arts – as the most undervalued, least practical aspect of higher education" (Rotella 517). Vocational schools aid individuals in specific training for jobs that only require that type of education. Therefore, the critical thinking associated with vocational training should have dictated that traditional employers may not see the value such as industrial or manufacturing companies. These schools do hold value; however, it is for select fields.
There is no discrediting the idea that higher education is important; however, it is more about learning how to use the skills that are taught in college than it is the major that one selects. Rotella allowed the readers to see that the journey of a college education is important, but it is not limited to the major that they have selected. College allows students to learn processes that will aid them in their future career endeavors. The high college price tag is challenging, it becomes a question of if the degree will validate the expense that is associated with it. However, knowing how highly employers look at a college degree should encourage the individual to move forward with the next step of education. There is a lot that college teaches their students, and it is about growing up, learning how to handle responsibilities, and preparing them for the real world.
Work Cited
Rotella, Carlo. No, It Doesn't Matter What you Majored In. Print.
Time is precious
don't waste it!
Get instant essay
writing help!
Plagiarism-free
guarantee
Privacy
guarantee
Secure
checkout
Money back
guarantee
Get a Free E-Book ($50 in value)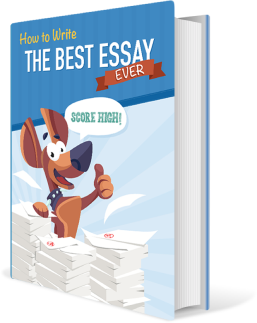 How To Write The Best Essay Ever!