HIPPA, Coursework Example
This Coursework was written by one of our professional writers.

You are free to use it as an inspiration or a source for your own work.
What does the acronym HIPAA stand for?
HIPAA stands for the Health Insurance Portability & Privacy Act
What are the objectives of the HIPAA privacy standards?
The objectives of HIPAA are to define and limit the circumstances in which entities use and disclose patient health information (PHI), to establish certain individual rights regarding PHI and to require covered entities to adopt administrative safeguards to protect the confidentiality and privacy of PHI
What are two ways in which an organization can ensure compliance with HIPAA within the workplace? Please provide a minimum of two detailed examples for this question.
There are a number of ways that a business or organization can ensure compliance with HIPAA standards. Because it is necessary to establish "satisfactory assurances" that another business maintains appropriate HIPAA standards before disclosing PHI, it is important to ensure that contractual language is included in all contracts signed between different covered entities.
Assuring compliance with HIPAA also required that all employees and associates within an organization are properly trained and understand the rules, guidelines, notification procedures, and other standards related to HIPAA. For most organizations the steps taken to ensure compliance could include posting written policies and procedures about HIPAA, establishing security policies for electronic records, and hiring data security officers to oversee implementation of and adherence to HIPAA standards and security standards.
What is the main difference between the fee-for-service and capitation reimbursement methods?
Capitation is a system that provides fixed monthly payments to health care providers. These payments are made in advance and are based on a per-patient cost. This system can provide an incentive for health care providers to contain costs and provide preventive services or other services aimed at avoiding excessive costs.
The fee-for-service model is the more traditional form of reimbursement to health care providers. As the name implies, it is based on reimbursing health care providers for the services they provide to each patient. Health care providers bill insurance companies for reimbursement and are then paid for the services provided. This model is considered to be more likely to drive up costs, and has been identified as one of the reasons for rising health care costs in general. The fees paid by insurance companies are sometimes contained or limited according to what is considered to be reasonable payments for particular services. Preferred provider organizations (PPOs) operate under a restricted fee-for-service model; they bill for reimbursement when a patient is provided services, but the rates for these reimbursements are defined in advance and established in contractual agreements between health care providers and insurance companies. (Powell & Powell, 2000)
What is the primary distinction between prospective payment and retrospective payment?
Prospective payments are calculated in advance, with treatments and services being assigned a fixed rate. These payments are the same for each service for each patient. Among the advantages to a prospective payment model is that it allows health care providers to calculate costs and other factors in advance.
The retrospective payment model involves health care providers submitting itemized bills for service to individual payments. Under this model, services may be approved or denied, or the payments for services negotiated between providers and insurance companies. This model may make it possible for providers to be reimbursed at higher rates for some services than they would be under the prospective payment model; on the other hand, such a system may introduce variables that make it more difficult or time-consuming to calculate costs or receive reimbursements.(Powell & Powell, 2000)
What is the primary provision of the EMTALA (Emergency Medical Treatment and Labor Act)?
The primary provision of the EMTALA requires that anyone entering an emergency room or department be provided treatment and stabilization, regardless of insurance status or ability to pay. The EMTALA has driven up costs for many hospitals and other treatment facilities, and this has led to closures of facilities and cutbacks on services in many health care facilities.
How could a hospital legally avoid being covered by the Emergency Medical Treatment and Labor Act (EMTALA)?
All hospitals that accept federal funds (such as through Medicare) are obligated to comply with EMTALA. Hospitals that do not accept such funds are not required to comply with EMTALA.
What is the False Claims Act? How does it impact providers of health care services?
The False Claims Act is a federal law making it illegal to submit charges for reimbursement to governmental agencies. This has implications for health care providers who treat patients covered under Medicare and other government programs. The law has been amended and updated several times, most recently in 2010 with the implementation of ACA. There are a range of monetary civil penalties for violating FCA, and violators must also reimburse the relevant agencies treble damages.(justice.gov)
What is ERISA? What are the three standards used to determine the extent of the preemption?
The Employee Retirement Income Security Act established guidelines for employers who provide pension plans to employees. This does not mandate that employers must provide such plans; rather, it simply regulates those that do. ERISA also established minimum standards for self-insurance plans. There are three primary standards for exemption to ERISA: the first is if a state law relates to a self-funded plane governed by ERISA, in which case the ERISA supersedes state law; the second is if state laws regulating insurance avoid ERISA exemption; the third is if self-funded employee benefit plans are not considered insurance companies by states, in which case states insurance laws would not be applicable.
How are Medicaid payments to providers limited by the federal government?
In order to rein in costs for health care services, Medicaid has established a number of limits on how and how much they will pay to providers. The most significant of these is the upper payment limit (UPL), which is a limit on fee-for-service reimbursements for specific types of providers at an aggregate statewide level. This amounts to a statewide spending cap on Medicare payments. Beginning in 1983, Medicare moved to a prospective payment system, with individual states having a significant degree of latitude in determining their payment rates to different types of providers (such as hospitals and nursing homes). States must submit UPL demonstrations for different services (in-patient hospital services, outpatient hospital services, nursing home services, etc.) on an annual basis. (Medicaid.gov)
References
Cleverley, W. O., Cleverley, J. O., & Song, P.H. (2012). Essentials of Health Care Finance (Seventh Edition ed.). Massachussets: Jones & Bartlett Learning
The False Claims Act: A Primer. (n.d.). Retrieved from http://www.justice.gov/civil/docs_forms/C-FRAUDS_FCA_Primer.pdf
Frequently Asked Questions: Federal and State Oversight of Medicaid Expenditures. (2013, June). Retrieved from http://medicaid.gov/Federal-Policy-Guidance/Downloads/Oversight-FAQs-6-3-13.pdf
Powell, S. K., & Powell, S. K. (2000). Case management: A practical guide to success in managed care. Philadelphia, PA: Lippincott Williams & Wilkins.
Stuck with your Coursework?
Get in touch with one of our experts for instant help!
Messenger
Live chat
Time is precious
don't waste it!
Get instant essay
writing help!
Plagiarism-free
guarantee
Privacy
guarantee
Secure
checkout
Money back
guarantee
Get a Free E-Book ($50 in value)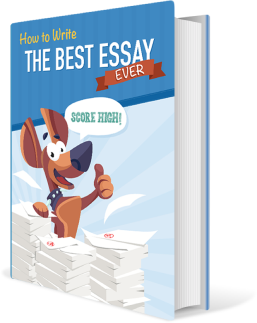 How To Write The Best Essay Ever!