Holding to the Core: Day's Commitment to Pacifism, Essay Example
Pages: 6
Words: 1517
Essay
This Essay was written by one of our professional writers.

You are free to use it as an inspiration or a source for your own work.
Introduction
When the entirety of Dorothy Day's life and work are considered, it is arguable to claim that, in another age, she would have been canonized within her own lifetime.  This is not to suggest that Day's efforts were "miraculous," but rather to affirm how strikingly she underwent a radical conversion to Catholicism, which is often a facet of sainthood, and how pragmatically she worked to express true Christianity.  From an early life dedicated to politics, Day eventually evolved to comprehend a truth of the Church as fundamental, or more primal, than political considerations.  Beyond any other element of the faith, Day embraced pacifism as the embodiment of Christian belief, and in turn translated this to the worldly affairs in which she was so involved.  Relying upon this core, in fact, Day strikingly fused penultimate faith with pragmatic reality, and the efforts of the Catholic Worker movement exemplify this extraordinary fusion.  As the following will explore, no theme or theological perception was as meaningful to Dorothy Day, or more related to her conversion and her life's work, than that of the fundamental Christian principle of peace as humanity's obligation to itself and as service to God.
Discussion
It may be reasonably observed that the initial theme of faith evident in Day's early life is an interestingly oblique approach to faith itself.  This in itself is not unexpected; Day was a convert and intensity of conversion is usually related to how the advocate's life is at first distanced from faith.  There was certainly no early, childhood fascination with Christianity, as Day's own memoir affirms a girlhood in which prayer was rote, and mass rarely attended.  Day describes the understanding of basic morality as dominant in her childhood, and the implacable senses of right, wrong, property, and basic good and bad as instilled.  There was an incipient faith developing, or barely recognizable.  Day recalls reading and holding a Bible when still a girl, and the sense that holiness was in her hands.  She could not, however, translate the love from God expressed in it to human terms (Day 18-19).  What is then revealed is a submerged or unidentified attraction to Christianity, or a vague sense that there was a truth eluding Day as a girl.  In thematic terms, this is then a vague but apparently evolving inclination to understand, or find a deeper reality beneath the conventional morality accepted.
Nonetheless, Day's life then seems to have distinguished between this innate appreciation of God and the external manifestations of it.  Clearly, the practices of the Catholic Church known to Day as a young woman were utterly removed from any incipient awareness of true Christianity: "This socialist radical rejected religion as an 'opiate' and lived the bohemian life from the age of 18 to 30" (Mize 177).  Day became involved in radical politics and made numerous efforts to effect positive change wherever she perceived corruption, and no actual strain of Catholicism is seen in this time.  Nonetheless, there is a connection here between this Day and the devout Catholic to come.  More exactly, it seems reasonable, if not part of a likely trajectory, that so passionate an advocate of radical political causes would turn to Christianity, because a deeply outraged sense of a failure to observe Christian principles is a probable source of the activism. It may not be defined in such terms, or even suspected to be such by the advocate. At the same time, however, it is inescapable that intense efforts to address social and political wrongs inevitably reflect the most fundamental Christian principles of serving God through service to humanity. Put another way, Day's early years of activism may be said to have been a devout form of Catholicism under different banners.
A further theme is evident in the ways in which Day committed her work to fulfilling Catholic pursuits of peace and, inherently, brotherhood. It is by no means incidental that, as Day was harshly attacked in the World War II years for a perceived treasonous promotion of pacifism, she insisted upon a reality going to the heart of human conditions: poverty. Day's opponents viewed her as sentimentally attached to peace, when the truth as she adamantly expressed it was that the poor "fight" constantly, and that this was the true battle to be waged (Izuzquiza).  Converted wholly to Catholicism, then, Day's embracing of pragmatic realities underscored her expressions of Catholic love.  The Catholic Worker's guiding focus was in alleviating the dire conditions in which so many lived, and this was Day's means of translating Christian love to accommodate need: "To her the concrete lives of people whom God loved mattered above all" (Hamilton 19).  It is difficult to conceive, in fact, of a more literal translation of the teachings of Christ.  Day's practices and politics distanced her from standard Catholic authority, but this was of little import to her.  Equally importantly, it may be seen that in these direct efforts to address poverty Day functioned as reflecting her core pacifist ideology.  The society committed to peace and consequently adhering to God, in plain terms, is then enabled to attend to those matters most meaningful to God.
It is as well inescapable that Day's commitment to pacifism was very much an extension of her faith in the underlying Christian principle of love.  As her biographers have extensively noted, Day was by no means averse to romantic love. Her early history is marked by personal affairs, and of sometimes turbulent kinds.  What evolved, however, was an insight translating Christian love in human terms, or one in which it was understood that loving God must enable the truer love of humanity, and that human or romantic love is only another expression of the love of God.  The theme is complex yet unified, and completely applicable to Day's insistence on peace as, essentially, synonymous with Christian love.  For Day, there was nothing incompatible between the objects of love as ranging from God to the personal, for Christ instructs that man must love his neighbor as himself (Moss 48).  It may be that this was a view too literal for some Catholics and/or Christians, in that Christian love is typically perceived as necessarily chaste. Certainly, such an ideology only fueled the disapproval of Catholic hierarchies for Day's efforts.  Day, however, saw no need for a distinction, believing that God embraces all real demonstration of love as an expression of love for Him, which is rational in theological terms.  More to the point, this unique perception directly goes to Day's commitment to peace, as it inevitably must.  The human being at all capable of love must then comprehend that harming another is antithetical to love, and in both Christian and personal realities.  To love another is to accept and fulfill God's injunctions and also manifest love for God; to commit violence is then to repudiate God.  In Day's life and work, then, there is an evident pattern, and one by no means excluding her life before her conversion.  This may be expressed as an expansive theme of core Catholicism manifested in actual efforts, and the implacable commitment to peace as fundamental to the human imperative to adhere to God's will and serve humanity itself.
Conclusion
When any human being commits to true Catholicism in the manner of Dorothy Day, it becomes difficult to isolate underlying themes within the life.  In plain terms, the innate nature of Catholicism, which of course is Christianity, is based on the knowledge that God's will and love dictate all, and within this mandate are the myriad elements going to living as a Catholic.  It is a scenario both simple and complex, as human will moves in various directions to express the divine will, which is based on love and service.  Day's own life reflects this complexity, particularly in that an early dedication to politics both relied upon and distanced itself from faith.  Nonetheless, the core thread within Day's entire life is the sense of peace, reflective of love, as essential in any understanding of Catholicism. Day's work, often so difficult and derided, was based on the truth that humanity cannot serve itself or God unless it comprehends that peace is the state of being demanded by God and crucial for human welfare.  Ultimately, then, no theme or theological belief was as meaningful to Dorothy Day, or more connected to her early life, conversion, and primary work, than that of the fundamental Christian principle of peace as humanity's obligation to itself and as service to God.
Works Cited
Day, Dorothy.  The Long Loneliness: The Autobiography of the Legendary Catholic Social Activist.  New York, NY: HarperCollins, 1996. Print.
Hamilton, Andrew. "Dorothy Day's Gospel With Teeth." Eureka Street 20.23 (2010): 18-19. Academic Search Complete. Web. 3 Nov. 2014.
Izuzquiza, Daniel. "Kenotic revolution, revolutionary descent: The Spiritual Politics of Dorothy Day." 2005, Web.  4 Nov. 2014. <http://www.cristianismeijusticia.net/en/kenotic-revolution-revolutionary-descent-spiritual-politics-dorothy-day>
Mize, Sandra Yocum. "Dorothy Day: Student Of The Moral Life, Educator For The Moral Life." Catholic Education: A Journal Of Inquiry & Practice 1.2 (1997): 176-190. Academic Search Complete. Web. 3 Nov. 2014.
Moss, Walter G. The Wisdom of Dorothy Day. Walter G. Moss Copyright © 2011 by Walter G. Moss (n.d.): n. pag. Web. 3 Nov. 2014.
Time is precious
don't waste it!
Get instant essay
writing help!
Plagiarism-free
guarantee
Privacy
guarantee
Secure
checkout
Money back
guarantee
Get a Free E-Book ($50 in value)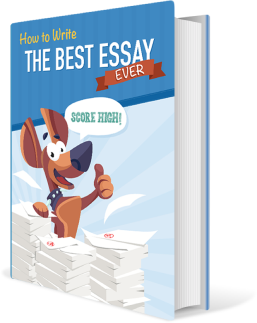 How To Write The Best Essay Ever!