Holistic Palliative Care Approach, Term Paper Example
This Term Paper was written by one of our professional writers.

You are free to use it as an inspiration or a source for your own work.
Introduction
Palliative care is a critical need in the modern healthcare environment and provides considerable support to patients with significant needs towards the end of life. This process demonstrates the need for an interdisciplinary care environment in which patients are able to receive care and treatment that will be effective in meeting their needs at this stage, particularly as patients face difficult challenges related to pain and quality of life that require specialized treatment. It is expected that palliative care impacts many people with a variety of conditions, such as cancer, chronic obstructive pulmonary disease, and other chronic conditions that impact all areas of quality of life in different ways. This process requires nurses and other healthcare providers to be mindful of the opportunities that are available to support patients in need of ongoing treatment at this stage. Therefore, the integration of palliative care for chronically ill and terminal patients is an essential priority for healthcare providers and requires a high level of understanding of holistic needs and in determining how to best treat patients with difficult and challenging health conditions. For patients with multiple sclerosis and COPD, for example, it is important to recognize how the philosophy of palliative care is essential for patients who require comprehensive care and treatment at the end of life. Care providers must be able to offer their patients an integrated care model that represents optimal choices for patients and that emphasizes not only physical, but also spiritual, psychological, and emotional needs for patients at this stage.
Body
Palliative care for patients with debilitating conditions for which quality of life continues to decline, it is important to identify areas where patients are able to experience some sense of relief as they face pain and other challenges that minimize their ability to fight the condition under difficult circumstances. It is believed that a combination of care and treatment from specialists and generalists may have a significant impact on some patients, particularly as they require a unique combination of knowledge and expertise from both sides in order to accomplish the necessary objectives in treating patients with the necessary resources in place to improve or sustain their quality of life (Quill & Abernethy, 2013). From this perspective, providers must be able to provide a level of care that is exemplary in nature and that will encourage greater communication and integration on the provider side to meet patient needs at this level without extreme difficulty (Quill & Abernethy, 2013). This process is instrumental in demonstrating the importance of patient care and treatment as part of a larger framework for aligning core values and perspectives of nurses and other care providers with the needs of their patients above all else (Quill & Abernethy, 2013).
Patients with chronic conditions who require palliative care must be able to receive a high level of support from healthcare providers as they aim to focus their objectives on a holistic model of healing and improved chronic care management. Regardless of a patient's age, all patients must be able to receive high quality care and treatment at this stage and experience a level of support and commitment that will facilitate their ability to maintain an acceptable standard of living. Therefore, the holistic needs of these patients must be examined in order to provide a more comprehensive approach to chronic care management at this stage, using techniques such as routine systematic questioning, as this provides an additional level of care and support for this population during a vulnerable period (Ahmed, Ahmedzai, Collins, & Noble, 2014). These practices enable caregivers to examine their core strengths and to recognize how patients might respond to treatment in different ways when their palliative care needs are addressed in a timely manner (Ahmed et.al, 2014). It is important to identify methods by which nurses and other care providers are able to contribute to the practice setting with these tools in place so that they are able to recognize what patients require so that their quality of life is optimized for as long as possible (Ahmed et.al, 2014).
Finally, the development of a successful approach to manage outcomes for patients with palliative care needs requires nurses' full understanding and support of patients' comprehensive needs, including their spiritual, holistic, emotional, and psychological concerns at this stage (Brennan, 2013). A holistic strategy requires care providers to encourage the growth of the practice setting in a manner that is consistent with achieving effective results throughout the care process (Brennan, 2013). Patients are likely to experience numerous difficulties towards the end of life; therefore, they must be able to receive care and treatment that will facilitate a positive response and that will provide comprehensive support at the necessary level (Brennan, 2013). A holistic approach will encourage care providers to examine patients beyond their physical needs and to be successful in managing their care at a high level at all times to improve their quality of life as best as possible (Brennan, 2013).
Conclusion
Healthcare providers must continue to expand the options available to patients at the end of life through opportunities to support palliative care and treatment at a high level. This is a critical factor in their success and achievement in identifying areas where patient care might be improved through the strategies that take place. Most importantly, a holistic approach to palliative care requires an effective understanding of the different tools and resources that impact the practice environment and which support patients with terminal conditions at the end of life. These objectives will encourage care providers to examine a variety of conditions in which they are likely to experience effective change and progress in leading patients towards a course of therapy that will best meet their needs at this stage.
References
Ahmed, N., Ahmedzai, S. H., Collins, K., & Noble, B. (2014). Holistic assessment of supportive and palliative care needs: the evidence for routine systematic questioning. BMJ supportive & palliative care, bmjspcare-2012.
Brennan, F. (2013). Holistic Palliative Care approach–physical, spiritual, religious and psychological needs. Nephrology.
Quill, T. E., & Abernethy, A. P. (2013). Generalist plus specialist palliative care—creating a more sustainable model. New England Journal of Medicine, 368(13), 1173-1175.
Stuck with your Term Paper?
Get in touch with one of our experts for instant help!
Messenger
Live chat
Time is precious
don't waste it!
Get instant essay
writing help!
Plagiarism-free
guarantee
Privacy
guarantee
Secure
checkout
Money back
guarantee
Get a Free E-Book ($50 in value)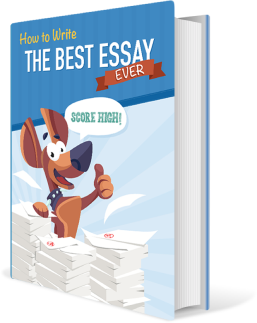 How To Write The Best Essay Ever!