How Social Media Affected the Concept of Friendship? Essay Example
Pages: 3
Words: 953
Essay
This Essay was written by one of our professional writers.

You are free to use it as an inspiration or a source for your own work.
This essay is based on the topic pertaining to Social media and how it has changed the friendship concept in various age groups. Any website that allows interaction socially is known as Social media. Due to the emergence of technology and internet, it can be seen that Social media has rapidly expanded across the globe. More teenagers and adults are registering for Social media websites like Myspace, Facebook, Twitter and LinkedIn etc. to communicate with their family, friends and even strangers. The world has transformed due to the emergence of Social media and its popularity. This has affected the concept of Friendship as well among various age groups. Currently, Social media plays a supporting role in changing the life of the person but at the same it can negatively impact a person by creating conflicts. Although there are few negative consequences linked with Social media, its positive contribution to communication across the globe has made the world a better and stronger place to live in.
Popular Social media websites like Twitter and Facebook have enhance the communication among individuals. These websites serves as an essential tool for keeping these individuals socially active, no matter which age group they belongs to. Social media has really transformed the way people do friendship and communicate with each other. There are positive aspects as well as negative aspect linked to this concept. Social media helps millions of people to stay in touch and is the entertainment's ultimate source. People sometimes become tired with hearing about the good or bad days of people and don't have time to interact with each other face to face. So, people sometimes get burned out on friends. Social media changes this concept as it helps keep the friendship strong as you can hear about the good or bad experience of your friends through their status. Instead of interacting in person with friends to know about their experiences, we can learn about our friend's life by looking at their profile and status. Everyone adore their friends and to hear about their life's details like what they ate, how wonderful they look, why they are having a bad day etc. sometimes create an overload of information. Too many updates going on in the lives of our friends can be overwhelming in a busy day. Sometimes we get irritated by repeatedly hearing about our friend's daily routine and it turns off the idea of frequently hanging out with them. Social media limits this as it gives the option to know about the daily routine of friends without having to meet them and listen to their story. This is very useful for adults who have work and a hectic schedule so they don't get enough time to meet face to face with their friends. They can know about their friend's daily routine with the help of Facebook or Twitter.
Facebook and Twitter are the two common websites which help to keep in contact with friends. Instant communication and messaging on wall of each other make your friends feel you are in touch with them even not spending time hanging out.  When people hang out too much they don't have too much to talk and it takes the feeling away of 'getting caught up'. So instead of seeing each other frequently it's better to communicate online. Another way friendship have changed the friendship concept in all age groups is the introduction of virtual games. Online games are fun and every age group play online on Facebook. So, this is another sort of interaction with friends with the help of Social media as the friends keep on sending request of various games to join.
One of the things which are great about friendship is that it helps see the world from the point of view of them. It gives a wonderful chance for expanding your knowledge and conversation regarding the perception of the world. But Twitter and Facebook takes this concept away especially when there is a link posted which requires a real conversation to understand that point of view. Although social media is changing the concept of friendship rapidly but it restricts the friendship to a virtual world only. Liking a post doesn't mean that you are actually conversation. The worse thing in liking a status is that if you don't give your point of view it sounds blunt and crude because you don't have the area to explain properly. So, virtual communication is very different from real conversation. If different opinions in friendship are discussed its good but they should be done in a manner reasonable.
To sum up, Social networking has supported communication vastly and have transformed the way people do friendship. Different age groups are impacted in friendship on Social media. Adults are mostly busy in work so they don't get proper time to interact with friends face to face. Facebook helps them to interact with friends and get to know about their daily updates. Talking about teens and children, they are mostly involved in online gaming, chatting so they are the once mostly impacted by Facebook negatively. Due to increase in Social media there is less interaction of children and teenagers with real environment. They are lost in their own virtual world and this is a negative impact on their lives. There needs to be a balance of communication with friends i.e. one has to meet and go out with their friends also. Not like being online and chatting them all the time. In the end, real life communication and seeing the friend in person can never be replaced with Social media. It has limited real life interaction and thus people are lost in a virtual world and there are virtual friends being made through social media.
Time is precious
don't waste it!
Get instant essay
writing help!
Plagiarism-free
guarantee
Privacy
guarantee
Secure
checkout
Money back
guarantee
Get a Free E-Book ($50 in value)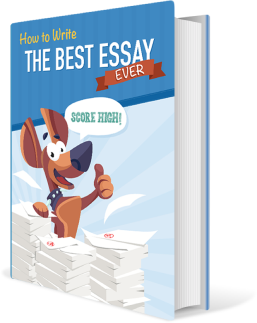 How To Write The Best Essay Ever!