Human Performance Technology, Coursework Example
This Coursework was written by one of our professional writers.

You are free to use it as an inspiration or a source for your own work.
Introduction
Human performance technology is a systematic approach of an organization, which employs a set of methods and procedures, and a strategy for solving problems so as to improve productivity and competence, for realization of opportunities related to human performance. Specifically, human performance technology is a process of selecting, designing, developing, implementing and evaluating programs to most cost –effectively influence people's behavior and accomplishments.
Question 1 Briefly discuss on major area where social media has had a significant organizational impact.
Social media has had significant impact in organizational communication. Communication technology through social media has brought so many positive and negative changes in organizational communication. Organizational communication is the major tool that organizations use to establish communication patterns and systems. Social media links like emails, teleconferences make organizational communication easily accessible. In fact, these electronic systems make distance a non- factor in organizational communication or meetings. Social media creates a more connected work place. Most importantly, social media lets managers to better collect data around the workplaces so that they can make informed decisions such as human performance improvement needs. Social media or electronic communication such as online forums enables workers to complain online about the work. Constructive criticisms from the complaints can make managers make relevant changes so as to improve the work place hence increase the output. Constant access to Social media tools like facebook, linkedin, twitter, etc may complicate ones home life and workplace life. For instance accepting of a mangers friend request may be crossing boundaries and this may affect the organizational communication either positively or negatively.
The impact of social media on organizational communication relies heavily on how the management implements it in the workplace. For instance the email or organizational group on facebook becomes a very crucial tool to schedule an organization meeting.
Question 2 What is the purpose of evaluation in performance technology? Briefly explain the four types of evaluation commonly employed in performance evaluation.
The purpose of evaluation in human performance technology
Evaluation is a normal and necessary component in our dairy life. Every thing that human beings are involved in doing must be preceded by evaluation so that right decisions are made before engagement. Both formal and informal evaluation is important and integral parts of any organization including g human performance improvement/technology. Humans involved in HPT initiative must make continuous evaluative judgments and work on them, with the intention of wanting to decide if the work is going well or something is not right. The major reasons for evaluation include;
Learning: evaluation helps stakeholders to learn how, when and why human performance technology functions. It makes human performance technology consultants proficient and effective. Learning helps organizations to build ability in becoming more proficient in leveraging and improving performance into efficient and cost –effective outcomes.
Accountability needs and interests: evaluation helps everyone involved in performance to focus on important matters and channel their efforts towards precious results. Evaluation helps the investors to make key decisions about what and where to spend their time and money. This assures the clients and their colleagues that the top management is concerned about the potential benefits from investment in human performance technology.
Quality improvement and assurance purposes: properly organized evaluation of the organization plans and progress helps get the feed back to the right people at the right time to assist them make efficient decisions that will increase the probability of HPT efforts yielding positive results. HPT process ensures that principles of good practice and performance are applied accordingly when a commitment to evaluation as one of the pillar of human performance technology.
Question 3 Five different evaluation models are listed on page 161. Select one and research it thoroughly. In no more than two pages maximum, explain its application in relation to performance technology.
Types of evaluations include;
Formative: this is a type of performance evaluation that is carried out during design, development, and implementation stages to ensure quality training or performance improvement intervention. The main aim of formative evaluation is to provide detailed information which is used to ensure that the quality and consistency of intervention. This evaluation can be done by a user review, an expert review or a pilot test.
Summative evaluation: it is a process of evaluation which occurs during and after the training or performance improvement intervention. It is mainly aimed at determining the impact of individual and organizational performance. It is mainly done by observation, surveys of those involved in the training or intervention, measurements of performance indicators such as quality, productivity, or customer satisfaction for the activities done by those involved.
Confirmative evaluation: this is a type of performance evaluation which focuses on planning, doing, assessing and improving. It requires a special perspective and strong analysis skills.
Reflective evaluation: it is a performance evaluation that entails the organization pausing a little bit to loock back or reflects on what they have achieved, where they are and why they have not achieved. It helps the organization to take necessary measures to improve on performance.
Four levels of evaluation
Donald Kirkpatrick described four levels of training evaluation (Kirkpatrick, 1998). According to Kirkpatrick, level 1 evaluation focuses on the reaction of individuals to the training or other human performance improvement interventions. Level1 evaluation is traditionally referred to as smile sheets as they report the reaction of students to the training. Level 2 deals with assessing what has been learned and has been done at the end of the course test. Both level one and two as per Kirkpatrick are based on the assumptions that the performance intervention technology brought about excitement or level of knowledge acquisition.Level3 evaluations measures how what had been learnt has been transferred back to workplace. Here key performance indicators are looked at and necessary conclusions made. Level 4 evaluations help the stakeholders to measure the impact of the intervention on business results. Both level1 and level2 are used as formative evaluations while level3 and level4 are typically used as summative evaluation.
Question 4 How can Quality Circle be used to improve human performance at work?
Quality circles and human performance
A quality circle can be defined as a volunteer group of workers, possibly under the leadership of a supervisor, who are trained to identify, analyze and solve problems related to work and provide their solutions to the management so as to help in the improvement of the performance of the organization, motivating and enriching the employees work.
Quality circles help in conflict resolution, organizing and funding employee picnic, and encouraging cooperative rather than adversarial relationship. The atmosphere of quality circle in organization, better allows employees to perform their jobs and give a creative glint to the organization especially in human performance improvement.
Question 5 Read the case study on Nationwide Reading Program (page 179). Is there any other evaluation tool that can be used instead of confirmative evaluation? Explain.
Yes, another tool other than confirmative evaluation can be used. Formative or summative evaluation tools could be used instead of confirmative evaluation. Confirmative evaluation is complicated and requires an expert to do it but formative or summative evaluation can be done during and even after the training by the teacher. Formative evaluation can greatly be used to measure the kindergarten students reading skills more easily than confirmative because, formative evaluation occurs during and after the training.
Stuck with your Coursework?
Get in touch with one of our experts for instant help!
Messenger
Live chat
Time is precious
don't waste it!
Get instant essay
writing help!
Plagiarism-free
guarantee
Privacy
guarantee
Secure
checkout
Money back
guarantee
Get a Free E-Book ($50 in value)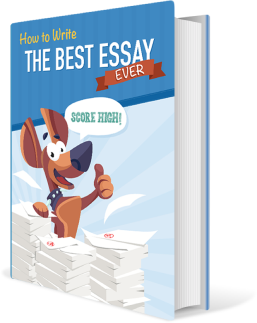 How To Write The Best Essay Ever!