Husband's Controlling Ways and Mindset Effect on Wife's Mental Health, Essay Example
Pages: 5
Words: 1362
Essay
This Essay was written by one of our professional writers.

You are free to use it as an inspiration or a source for your own work.
Charlotte Perkins Gilman was one of the first female writers in the United States to break free from Victorian notions of gender and domesticity. The Yellow Wallpaper story is an example of new woman fiction because it includes female characters that resist gender standards and develop defiant identities. The book is a short story written in 1893. It is about a woman known as Missus Prentiss, who is suffering from a nervous breakdown. The story is told from her husband's perspective, who observes how her condition deteriorates over time. The author mainly conveys that a woman's mental health should never be interfered with by controlling her environment. The content of the essay will be about how the women's mental health slowly deteriorated because of her husband's controlling ways and mindset.
The Yellow Wallpaper story is told from a male's perspective, so it is important to analyze the story from that point of view(Ghafoor 131). The story is narrated from the first-person point of view. The author is a female since she refers to herself as "I" in the story. It is all about how he made her feel like she was insane when she was normal. The story explains how he made her feel when he should have been making her feel loved and respected in the first place. He made her feel like she was a bother while doing everything for him.
Jane Eyre's imprisonment in the red room at Gateshead is shared by Gilman's heroine in The Yellow Wallpaper, as is Bertha Mason's imprisonment in her room on the third floor of Thornfield Hall, where the spirit of the society in which Jane has no clear place sharpens the angles of the furniture, enlarges the shadows, strengthens the locks on the door(Salah 2). The character of a location is defined by its wall shapes, colors, and decorations, including wallpapers, which express its inhabitants' taste, social, educational, and economic standing. Throughout the summer, the yellowish wallpaper's objections in her room do not allude to her modern style but rather to a more complicated issue, including a personal preference for various home design patterns.
Patriarchy and Husband Mental Illness Effects
Patriarchy signifies the spread of male domination over women in society and the manifestation and institutionalization of male dominance over women and children in the household. The Yellow Wallpaper story is about a woman, Mary, who has post-traumatic stress disorder illness(Khleif 85). The main source of her pain is due to the actions of her husband, John. Her husband's controlling ways and actions make her feel like she is losing her mind, which causes her much harm and suffering.
The narrator begins the story by writing down her impressions after moving to a country residence. Her husband, who is a doctor, advised the location. After suffering from Post-Partum Depression, he believes she recovers best in solitude. She is confined to her room and is experiencing several strange symptoms, such as wandering, incoherence, and hallucinations. The first thing that happens to her is that her husband brings in a yellow wallpaper, which signals that she is no longer allowed to go out. This action is her signal to stop communicating with the outside world and is a way to control her actions.
In the Yellow Wallpaper story, John prevents Mary from undertaking any activity because writing is a demanding task. While confined to a double bed fastened to the room's floor for months, the narrator wrote a hidden diary detailing her harrowing ordeal. She displays her claustrophobic wrath by staging defiant escapes due to her imprisonment.
The husband's belief in her mental state resulted in Mary's prescription by a specialist, Doctor Mitchell, for a woman's nervousness disorder, where she abided by her treatment's guidelines. Still, It simply made her more unhappy and heightened her anxiety to where she went insane. The husband's dominating actions and restrictions result in her rebelling. She put her suffrage into words and began writing this narrative to inspire women to gain their freedom and oppose the oppression that male society places on them.
Authors Feminists View
Gilman narrates in the Yellow Wallpaper story that at that time, the only jobs suitable for women were those of mother and wife, which were the final stages of their social growth. They are denied rights and individual needs since men dominated the civilization. Women were expected to stay at home, and those who worked were viewed as less worthy and not the preferred type of woman. As a result, women could not defy society's conventions and were compelled to accept their roles as spouses and mothers.
The Yellow Wallpaper story's mental illness was experienced by most women of the eighteenth century. This condition disproportionately affected women because of their delicate minds and bodies. The narrator states that she gave birth to a child before the rest cure, providing clues regarding her problem, which her spouse exploits. On the other hand, the narrator may be suffering from hysteria, and the treatment is making her worse.
The story of The Yellow Wallpaper is infused with radical feminist principles and attitudes. Gilman says that the family should be abolished since a patriarchal institution perpetuates gender hierarchies. Domestic and mothering obligations, she believes, should be focused on the hands of those who are best qualified and trained for them. Domestic slavery, she believed, was a form of gendered connection of labor with men and home with women. The savage mother bears the burdens and performs all of the tribe's menial tasks. The peasant mother works in the fields while the working-class wife stays home.
In Gilman's writings, gender equality is sacrificed, favoring women's autonomy and economic strength and creating a matriarchal society where men do not rule. Everything in Herland appears to be turned on its head, including traditional gender roles. Women's femininity is emphasized by radical feminists, which is they believe a woman should appear as a woman. Gilman's work introduces and promotes a new sort of woman known as Herlanders, who has short hair and a strong, athletic body. According to Gilman, the new woman is not vulnerable or delicate, and she does not require men's protection. Her female protagonists manage to avoid the responsibilities of parenting, which are no longer a priority for them.
Gilman employs gothic fiction traditions in The Yellow Wallpaper to criticize women's position within the institution of marriage, particularly as practiced by the respectable classes of her time. The strict separation between the female's household obligations and the male's active employment ensured women's subjection and submission in nineteenth-century marriages. The novel depicts how gender inequality keeps women in a state of infantile ignorance, preventing them from fully developing.
Furthermore, as the frequent usage of the phrase "eyes" in the following excerpt shows, the narrator is exposed to omniscient supervision and observation.
The pattern lolls like a broken neck, and two bulbous eyes look at you upside down at a recurring spot. They slither up, down, and sideways, and those bizarre, unblinking eyes are everywhere. The eyes go up and down the line, one slightly higher than the other because the two breadths don't meet in one location(Zeidanin 1417).
Her brother and husband are most likely the owners of the eyeballs. They could also be the property of Jennie, John's sister, who is caring for her while she is on the cure rest. The concept of "the masculine gaze" comes to mind when thinking of eyeballs all around the room.
The narrator understands that writing and fantasy are her only options for escaping monitoring, dominance, and true femininity constraints. She, for example, studies the wallpaper using fantasy rather than logic and records her findings in a journal that she keeps secret from John. The narrator sees the wallpaper as a story that she must decipher symbolically. It appears horrifying at first glance: "the color is repulsive, almost sickening; a blazing filthy yellow, curiously dimmed by the slow-turning sunlight."
Works Cited
Ghafoor, Chalak, et al. The Helpless Angel in Charlotte Perkins Gilman's The Yellow Wallpaper. www.eltsjournal.org.
Khleif, Alia. The Number 225-Volume One-2018 AD.
Shaalan Ban Salah. Alustath,+E1.
Zeidanin, Hussein H. "The New versus True Woman in Charlotte Perkins Gilman's the Yellow Wallpaper and Ellen Glasgow's Dare's Gift." Theory and Practice in Language Studies, vol. 11, no. 11, Nov. 2021, pp. 1416–20, https://doi.org/10.17507/TPLS.1111.08.
Time is precious
don't waste it!
Get instant essay
writing help!
Plagiarism-free
guarantee
Privacy
guarantee
Secure
checkout
Money back
guarantee
Get a Free E-Book ($50 in value)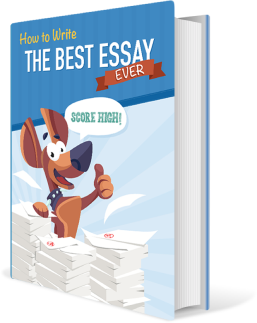 How To Write The Best Essay Ever!