Implementing the New Clinical Nurse Leader Role, Essay Example
Pages: 6
Words: 1660
Essay
This Essay was written by one of our professional writers.

You are free to use it as an inspiration or a source for your own work.
Introduction
I conducted an interview with an individual with ten years of experience as a CNS in pediatrics, but has been in a managerial position for the past three years. In the time that I have worked with this manager, I have noticed a significant change in her demeanor, her level of knowledge and professionalism, and her fortitude in working with the nursing staff and with her patients. She possesses a strong professional demeanor and is encouraging in providing her nurses with opportunities for knowledge generation and growth at a high level. Therefore, her work in the pediatrics unit has been instrumental in shaping the growth and advancement of nurses under her wing. She is committed to her role as a nurse manager and leader and possesses a strong degree of commitment to the practice setting and the patients who are served. She continues to grow within her position and to challenge herself and her staff to perform at a high level and to make a difference in the lives of their patients by working towards meeting the core competencies of the nursing profession.
Description of the NONPF Core Competencies
Scientific Foundation: In this capacity, nurses must be able to identify research-based evidence that will improve nursing practice, while also utilizing research to expand the potential for positive health outcomes for patients; this supports the expansion of new strategies to promote knowledge and growth within the nursing profession (Thomas et.al, 2012). The interviewee has not had the opportunity to acquire significant experience in research to date, but one of her goals is to expand her knowledge of research in order to address problems in different ways to improve patient care.
Leadership: Nurses must be prepared to actively support the growth of the practice environment by exhibiting strong leadership qualities and the promotion of change as warranted; this requires the integration of multiple disciplines in order to provide collaborative care and treatment for patients that will have lasting benefits, while also expanding knowledge and skills through engagement in professional organizations (Thomas et.al, 2012). The interviewee continues to expand her knowledge and her abilities as a leader and has set a positive example for others to follow within the nursing unit. Therefore, she possesses a strong commitment to empowering others to be the best that they can be at all times. From a leadership perspective, the nurse must be prepared to identify her own core values and beliefs in order to manage the expectations of the leadership role and balance these needs with those of the patients who are served (Curtis, de Vries, & Sheerin, 2011). At the same time, the nurse leader must exhibit and advanced capacity to lead and an opportunity to demonstrate her skills through complex decision-making that will influence patient care (Scott & Miles, 2013).
Quality: The nurse must be able to recognize areas where quality improvement is of critical importance to the practice environment and in which the organizational infrastructure might contribute to improved patient care quality; also promotes a "culture of excellence" in order to achieve the intended outcomes, and demonstrates the importance of shaping an environment where flexibility and innovation are encouraged (Thomas et.al, 2012). The interviewee places a significant emphasis on quality in the workplace setting; therefore, she recognizes the importance of minimizing errors and in supporting an environment where improved quality of care will translate into positive patient outcomes.
Practice Inquiry: The nurse must demonstrate an ability to translate research and new forms of knowledge into realistic practice objectives, while also utilizing clinical skills in order to investigate problems of critical importance to the nursing environment; the nurse must also communicate evidence to different groups using different methods and utilize clinical guidelines appropriately as needed in solving problems (Thomas et.al, 2012). The interviewee possesses strong clinical skills and has demonstrated techniques to other colleagues in the past; therefore, she is prepared to manage the needs of the nursing climate and to enforce clinical guidelines as part of the daily routine.
Technology and Information: The nurse must embrace and utilize technologies appropriately in order to achieve the intended outcomes and to make a difference in the lives of patients; this requires a high degree of technology-based literacy and the ability to apply technologies effectively in different settings, while also expanding the impact of clinical information systems in the appropriate manner to improve data collection and nursing quality of care (Thomas et.al, 2012). The interviewee possesses a strong affinity for different technology-based systems and is able to extract information from these systems as needed. Therefore, she supports technology as a critical component of the nursing profession and in supporting efficiency and greater quality of care through information sharing in this regard.
Policy: The nurse must be able to demonstrate a high level of skill in applying policies to the practice environment in a practical manner, while also addressing the needs of advocating for health policy and applying these concepts to nursing practice; also expands the application of health policies to impact change and improve the expansion of quality across different healthcare applications to address gaps in patient care and treatment that may exist in the healthcare setting (Thomas et.al, 2012).  The interviewee possesses a strong skillset associated with her interest in advancing policies that are practical for the nursing unit and to eliminate those that are cumbersome or which do not provide any real benefit to the nursing staff or to patients.
Health Delivery System: Utilizing knowledge regarding the healthcare system in a positive manner to improve the delivery of care and treatment to patients; recognizing the importance of reducing risks to achieve greater rewards in improving quality of care; recognizing the importance of stakeholders in the delivery of healthcare to patients; and participates in different collaborations to improve organizational productivity and quality of care for patients (Thomas et.al, 2012). The interviewee recognizes the importance of knowledge and how to apply it to the workplace environment; therefore, she continues to strive to be successful in meeting the goals and objectives of the nursing profession through the efficient delivery of care and treatment on a continuous basis. The nurse recognizes that examining clinical problems with an open mindset and based upon lessons learned will demonstrate a commitment to improving the delivery of care and treatment that will translate into improved quality of life for these patients (Moore & Leahy, 2012).
Ethics: Supports the integration of ethical principles in a manner that will support nursing practice in a positive manner, while also considering the impact of ethical decision-making for nurses; also utilizes core values and ethical principles in order to make complex decisions and develop solutions for nursing practice (Thomas et.al, 2012). The interviewee continues to explore new options that will be effective in meeting the needs of patients, using ethical frameworks to engage nurses in making decisions that are ethically responsible and appropriate so as not to harm patients in any way. Ethical responsibility is paramount within the nursing profession and requires nurse leaders to set an example for others to follow that will have positive and lasting impacts on other nurses and on patients.
Independent Practice: Applying an independent approach to nursing practice that will have lasting benefits for patients, while also considering the influence of skills and resources in supporting nursing-based objectives; offering advanced diagnostic capabilities for patients in order to treat complex health problems; and monitors patients for changes in health status on a continuous basis (Thomas et.al, 2012). The interviewee supports greater independence among nurses, once they are properly trained and have the experience that is essential to work independently. In this capacity, it is important for nurse leaders to be mindful of the challenges of educating nurses regarding the fundamentals of the profession, and in particular, meeting core competencies in a multidisciplinary team (Jones, Bhanbhro, Grant, & Hood, 2013). This reflects the importance of maintaining independence and strength within the role, but also addressing the importance of collaboration and open communication in order to effectively manage the required tasks of the position (Jones et.al, 2013).
Conclusion
The interview that was conducted with the advanced practice nurse offered a unique learning experience that supports a greater understanding of this role and how it impacts the nursing profession. There are many complexities to the APN role, and this requires a strong individual with a diverse skillset and the ability to apply different forms of knowledge to solve problems. This interview offered a positive and meaningful approach to learning about the APN role more closely and to engage in an active dialogue with an APN who continues to grow and thrive within this role. This experience is also useful in supporting the needs of the patients who are served and offers a broader perspective regarding the needs and opportunities that nurses may offer to patients at this level. The interviewee is comfortable within her role and continues to grow in a professional manner to the point that she has a positive influence on her staff and on patients. This is an important reminder of the training and education that is required for the APN role and how this translates into a positive experience and offers many rewards to nurses who work in this capacity. The interview provided this type of experience and supports a greater understanding of the challenges and opportunities of the APN role.
References
Curtis, E. A., de Vries, J., & Sheerin, F. K. (2011). Developing leadership in nursing: exploring core factors. British Journal of Nursing, 20(5), 306.
Jones, R., Bhanbhro, S. M., Grant, R., & Hood, R. (2013). The definition and deployment of differential core professional competencies and characteristics in multiprofessional health and social care teams. Health & social care in the community, 21(1), 47-58.
Moore, L. W., & Leahy, C. (2012). Implementing the new clinical nurse leader role while gleaning insights from the past. Journal of Professional Nursing,28(3), 139-146.
Scott, E. S., & Miles, J. (2013). Advancing leadership capacity in nursing. Nursing administration quarterly, 37(1), 77-82.
Thomas, A.C., Crabtree, M.K., Delaney, K.R., Dumas, M.A., Kleinpell, R., Logsdon, M.C., Marfell, J., & Nativio, D.G. (2012). Nurse practitioner core competencies. Retrieved from http://c.ymcdn.com/sites/www.nonpf.org/resource/resmgr/competencies/npcorecompetenciesfinal2012.pdf
Time is precious
don't waste it!
Get instant essay
writing help!
Plagiarism-free
guarantee
Privacy
guarantee
Secure
checkout
Money back
guarantee
Get a Free E-Book ($50 in value)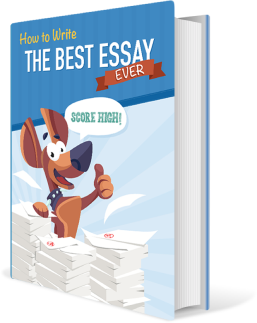 How To Write The Best Essay Ever!