Incident Action Plan, Essay Example
Pages: 1
Words: 1738
Essay
This Essay was written by one of our professional writers.
You are free to use it as an inspiration or a source for your own work.
Need a custom Essay written for you?
HIRE A WRITER!
Incident Action Plan For Handling Hazardous Materials At Home and in Work Spaces
Introduction
The dangers of working closely with hazardous materials include the condition of carelessness on the part of the handlers of the said substances. It could be observed that somehow, not being able to know the hazards that these elements bring about specifically cause for the dangerous situations to actually occur. Relatively, there are particular precautionary measures that could be followed to avoid the occurrence of emergencies due to improperly handling hazardous materials and substances. May it be at home or at work, it is essential that such conditions of action be considered firmly so as to protect one's self from the dangers that carelessness might offer.
In the documentation that follows, a specific guide on developing a more extensive way of protecting one's self from the dangers brought about by handling hazardous materials shall be outlined. Taking specific suggestion from professional agencies that provide guidelines on properly handling hazardous materials shall be the main backbone of the presentation and solution sets to be presented. From this point, it is expected that this documentation shall be able to give remarkable impact on the process by which hazardous materials are handled both at home and at work.
Issues and Problems in Focus
It is a well-known fact that hazardous materials often impose dangers to the handlers. Relatively, this form of substance is used in several operations at plants and factories and some are even readily available at home. When close contact is assumed by the handlers towards these substances, a relative amount of danger is sure to affect the operation of handling the said material. If not immediately treated, such damage could be aggravated therefore causing more danger to the victims' health. To note, here are some of the most common materials that are needed to be watched out for especially when it comes to dealing with them in close contact whether it may be at work or at home: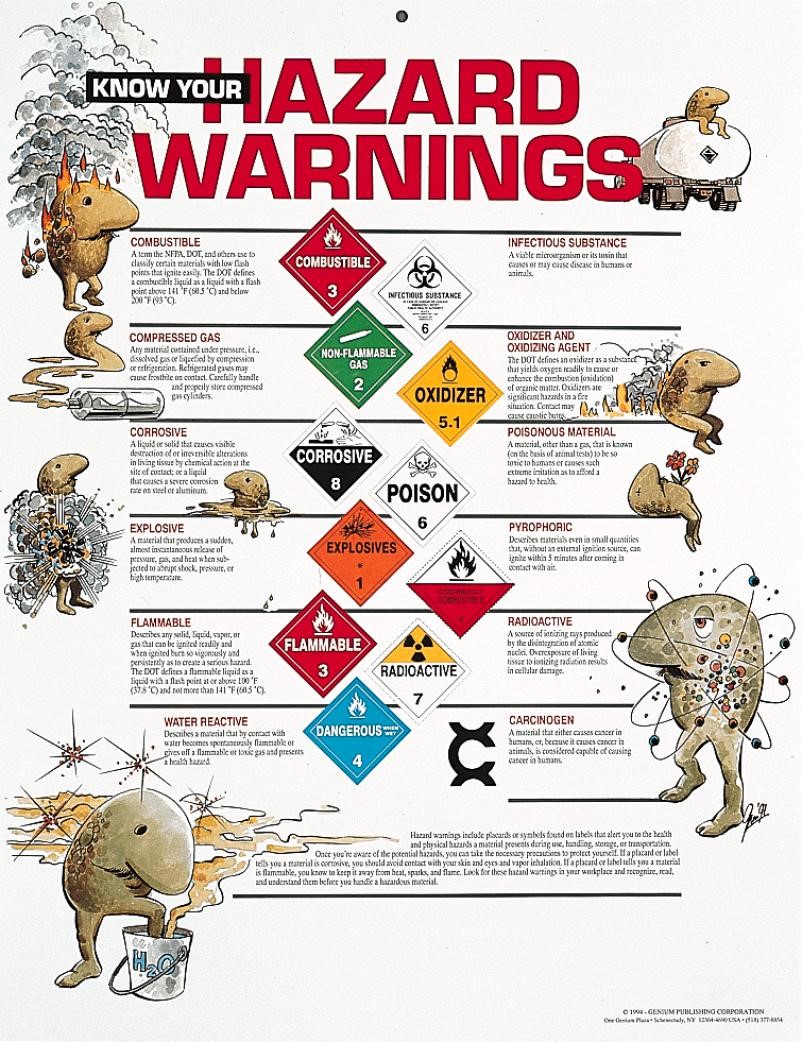 Take note that these hazardous materials are subcategorized to what specific results might occur in relation to improper handling of the said substances. Relatively, knowing what will happen if they are handled improperly shall provide the handlers a proper understanding on what they should do if in case such dangers cannot be avoided and they are already facing emergency situations. In the discussion that follows, three most common aspects of mishandling hazardous materials shall be given particular attention to. One is the incorrect use of hazardous materials in a confined place, another is the incorrect storage of hazardous material due to lack of monitoring and the exposure that handlers often encounter when handling hazardous materials. This incident action plan shall provide a distinction both on the preventive measure and the situational problem solving process that the handlers in factories as well as homeowners should take into consideration when they are to take responsibility of storing and using hazardous materials.
Presentation of Solutions
These sets of action plans [in relation to the situation evaluated] shall provide a guideline on how hazardous materials should be handled accordingly and how they are supposed to be stored properly given the environment and the temperature that is relatively affective on the reaction that the hazardous materials might incur. Before the action plans are presented, it is important to know what particular measures of procedural conditioning should handlers consider when it comes to receiving, storing and finally utilizing hazardous substances.
At the point of receiving the material, immediately labeling it and classifying it according to its chemical makeup and the usability that it has in relation to the task that it is supposed to perform. Noting the temperature of the environment to where it should be stored is also an important aspect of the classification process. This would allow the ones who are in charge with storage duties to find a more specific location for the said substances when they are kept safety storage cabinets [and the like].
For storage cabinets and shelves, appropriate labels should be put up to help the personnel in charge with inventory to know where to keep and get substances whenever needed.
When storing hazardous materials and substances, their chemical makeup and reactions should be carried into consideration to avoid possible conflict causing explosions and other issues that may affect the integrity of the entire storage system used.
The Action Plan
Incorrect use of hazardous materials; confined space
Preventive Measure
Confined spaces may include particular characteristics such as poor air ventilation, not enough room for emergency exits and the actual location of the area [which is most often than not below the ground] making air impossible to pass through the space. Relatively, in areas confiding to the description given, it could be realized that moving around would be limited. Most likely, areas like this are dedicated to storage options. Nevertheless, there are also some areas that are used as workspaces for small assembly and testing operations. When it comes to handling materials within this type of location, it is important to make sure that there is enough space dedicated for ventilation; there should at least be three to four small openings within the walls of the area that would allow air to pass through for better circulation. Workers assigned in the said locations should be given proper protective gears to protect them from inhaling or getting in close contact with the substances that they are supposed to work with.
Situational Problem Solving Process
Step 1: vacate the area as soon and as fast as possible [carry into consideration the utilization of regular and emergency exits wherever passable]
Step 2: once everyone is out, searching the area for the source of the danger should be pursued and establishing a danger zone should be accomplished as immediate as possible.
Step 3: clear out the location of the possible source of hazard
Step 4: Inspect for any more possible hazards and establish the cleaning process
Step 5: clear the area and allow for at least three days [or until needed] before utilizing the location for storage or work operations again.
Incorrect storage of hazardous material; lack of monitoring
When wrong labeling or improper 'partnering' of hazardous materials occur in storage operations, there are instances when the reaction of the chemical makeup of these substances creates a relative danger for the handlers. This is the reason why it is important to impose label-based storage system and specifically noting down the possible reactions that the said substances may have when placed close to another hazardous material of a different makeup. This should also include the temperature recommendation that is needed to keep the materials or substances at a safe stance.
Situational Problem Solving Process
Step 1: Be alert to observe any possible leakages and spills in storage areas
Step 2:  even a small possibility of leakage and/or spill must be given proper attention to hence making it easier for the clearing operations to start earlier on and prevent possible further damages that may occur.
Step 3: once the spills occur, secure the area and vacate human individuals close to the location. Giving the said individuals proper gear for the prevention of contamination is an essential part of this process.
Step 4: Inspect area for any possible damages that are needed to be assessed and start clearing and cleaning operations immediately.
Step 5: leave the area for a couple of hours or days [as needed] before the utilization of the location is resumed
Exposure to hazardous materials
Most often than not, exposure to hazardous materials occur when the handlers are not properly protected with necessary gears such as gasmasks and/or other body protective clothing. This is the reason why it is highly advisable that when workers are supposed to be in close contact with hazardous materials and substances, they should not be allowed to go out in the operation field unless they are properly equipped with the right clothing and other protective gears.
Situational Problem Solving Process
Step 1: Inspect the individual/s involved for any possible physical anomalies due to the exposure (this could be done through thoroughly knowing what the substance is and what specific effects it might have on the human body)
Step 2:  immediately turn over the care for the afflicted person to professional medical rescuers [if available] or at least a clinic where proper medical attention could be applied
Step 3: check the area where the incident happened and make sure no more damage is possible before it should be allowed for operation again.
Step 4: Allow ample amount of time for the afflicted one to recover from the incident before going back to work
It could be observed that through the sets of solutions presented herein, prevention remains the best resolve to the idea of avoiding the dangers imposed through the improper handling of hazardous materials and substances. The incident action plan on the other hand focuses on the people before the areas concerned. The life of the ones who are affected by the emergencies is the primary focus of these steps hence protecting their lives and the capacity they have to work towards what is expected from them through properly handling themselves as they handle the said materials and substances with care.
Conclusion
Emergencies could always be avoided through the proper implication of preventive practices that would secure the hazardous materials from making anymore possible damages. In dealing with such emergencies, it is important to understand that saving the lives of the people involved comes in as the primary goal. The second goal is to secure the areas where the emergencies occurred and the third goal is to contain the situation and clear the locations involved as immediate as possible for cleaning and reconstruction [as needed]. Being able to know these steps shall not only protect lives but shall also increase the integrity of the working procedures convened in specific places where hazardous materials are present.
References
Occupational Health, Safety and Welfare (OHS&W) Act 1986, Section 19 – Duties of employers.
Occupational Health, Safety and Welfare (OHS&W) Regulations 2010, Part 5 – Hazardous substances (and related Codes of Practice).
General Disposal Schedule 15, 7th Edition, Effective 14 November 2006 to 30 June 2011.
Safety and Wellbeing in the Public Sector 2010 – 2015 Strategy, Department of the Premier and Cabinet, Public Sector Workforce Relations.
SafeWork SA, Storage of Chemicals – Chemical Use, Workplace Services, DAIS, 2001.
Time is precious
don't waste it!
Get instant essay
writing help!
It's a Free, No-Obligation Inquiry!
Plagiarism-free
guarantee
Privacy
guarantee
Secure
checkout
Money back
guarantee
Get a Free E-Book ($50 in value)
How To Write The Best Essay Ever!