Infants and Toddlers: The Importance of Bonding and Attachment, Essay Example
Pages: 2
Words: 662
Essay
This Essay was written by one of our professional writers.

You are free to use it as an inspiration or a source for your own work.
According to Carolyn Ross Tomlin, when it comes to an adult and an infant, attachment is perhaps the most important element of a strong and loving relationship. More often than not, this attachment is an emotional bond that serves as a link between the caregiver (such as a mother or father) and another individual, such as a grandparent or close family friend. If we consider the definition of attachment by Berk (1999), being the "strong, affectional tie we feel for special people in our lives that leads us to feel pleasure and joy when we interact with them" and to feel comfort when they are near during times of distress (Tomlin, 2008), we come very close to a definition of love or the emotional state that occurs between two adults or an adult and a child.
Most early childhood professionals agree that infants pass through three specific steps related to becoming attached to another human being–first, knowing the difference between a living person and an inanimate object; second, recognizing one's mother from another person; and third, exhibiting signs of distress (i.e., crying) when the mother figure leaves, such as when the mother leaves an infant's crib and goes into another room (Tomlin, 2008).
It would appear that the third step is the most pivotal because it indicates bonding between the mother and the infant. Interestingly, infants develop what is known as stranger anxiety at about seven months of age. What this refers to is failing to recognize a person's face which creates anxiety and distress. In other words, the infant experiences fear because he/she does not know who is looking down at them. Apparently, this type of paranoid behavior is inborn, much like being afraid of the dark, and would be an excellent area for future study.
This bonding response between an infant and a parent indicates that the infant considers the adult as being someone special in their young lives if for no other reason than because the adult and/or parent is always there to offer comfort and support. Exactly when this bonding response occurs in an infant is not clear, but in the old days, psychologists believed that it occurred shortly after birth. However, recent advances in brain science have demonstrated that the brain of a newborn is quite under-developed and that a newborn has a difficult time telling one person from another and even telling a person from an inanimate object. After all, it does not have any experience in these areas.
Therefore, the bonding response appears to be a gradual process. It is also interesting to note that the bonding process itself serves as the foundation for later relationships between a child and an adult or between children. Of course, it is only natural for humans to bond to one another, much like one species bonding to its own kind in the wild.
At this point, one might ask "What is the role of the father in the bonding process"? The answer is probably much the same–the infant bonds with its father figure through repeated encounters and recognizes the lead male as someone of importance. This is especially true if the father figure gives his son or daughter a bath or helps to change their diapers. Also, it would appear that the bonding process between an infant and the father figure is intensified when the father is a "stay-at-home" dad who tends to all of the child's needs while the mother is working. It also appears that playing with an infant helps to increase the bond between a child and his/her father figure.
Overall, it is clear that attachment and bonding during infancy and during the early years of a child's life can make all of the difference during adulthood, meaning that a child that bonds closely with its parents turns out to be more socially adaptable and in some instances more prone to learning and seeking out new experiences.
References
Tomlin, C.R. (2008). Infants and toddlers: The importance of bonding and attachment. Retrieved from http://www.earlychildhoodnews.com/earlychildhood/article_home.aspx?ArticleID=716
Time is precious
don't waste it!
Get instant essay
writing help!
Plagiarism-free
guarantee
Privacy
guarantee
Secure
checkout
Money back
guarantee
Get a Free E-Book ($50 in value)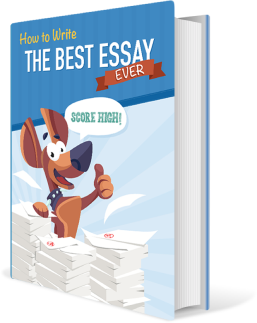 How To Write The Best Essay Ever!