Influence of Emerson's Self-Reliance in Fonte's Ask the Dust, Essay Example
Pages: 4
Words: 983
Essay
This Essay was written by one of our professional writers.

You are free to use it as an inspiration or a source for your own work.
It is important in considering the underlying influence of Emerson on Fonte's work in regards to the capacity for people to rely on their own judgement and trust themselves.  It seems that through the Analysis of Emerson's idea of self-reliance in relation to Ask the Dust the apparent nature of this capacity can be understood.  Despite the problems that he faced throughout the book, Bandini's dream of becoming a successful author was achieved.  This seems to have occurred despite the underlying social and economic issues that he was facing.  In this way, trusting oneself is an important element within the book.  However, whether it can be considered to be enough for him to have trusted himself, and whether competing influences were an important element in his success, it seems evident that his suffering was more especially due to an inability to trust himself enough.
According to Emerson's idea of self-reliance it should be enough for Bandini to trust in his own identity and the message that he wants to bring to the world.  By this conception, he should be successful, so long as he is able to put forth the effort and struggle through the difficulties that he will inevitably face, struggling to gain something even it is above his perceived expectations. "I have wanted women whose very shoes are worth all I have ever possessed" (Fantech. 2 pg. 15). This presents an underlying relationship between the idea of the book and Emerson's ideas.  Bandini, despite his own self-deprivation and doubt is able to struggle through the lack of social support that the world has for a person in his position, especially in Los Angeles, and still take all of the important lessons that he needed to from his relationship with Camilla and turn it into a good book.  This presents the underlying importance of self-reliance that Emerson was attempting to communicate.  It is, essentially, that outside of the normal circumstances of human social interaction, and individual can reach the potential of their capacity through the ability to understand their own capabilities.  This underscores the need to see that "Nothing is at last sacred but the integrity of your own mind" (Emerson 7).  An individual's capacity to do well, in this sense, is directly related to their own sense of purpose or will.
Despite this, there are, in fact outside forces that a person must compete against.  Issues such as racism, class, and money present challenges to those who believe that will itself is enough to overcome all of lives problems. Concern for these issues is important and, despite the need to be self-reliant, there are other major factors that contribute to an individual's success in life.  These factors, however, would be more of an obstacle for a person who refused to face them head on than those who ignore them and allow them to brew under the surface.  Within Ask the Dust, Bandini states"She was so much finer than I, so much more honest, that I was sick of myself" (Fantech. 15 pg. 147).  The capacity of Bandini to pursue his dream of being a successful author and his love for Camilla despite his perceived shortcomings, presents the importance of self-determination in this regard.  His ability to move forward, even when it is never clear whether he will be able to overcome these challenges, presents a reflection with the underlying teachings of Emerson."But to bring the past for judgment in to the thousand-eyed present, and live ever in a new day" (Emerson 13).The importance of trusting oneself is important in this regard, as the racism, classism, and economic uncertainty in life can often be overwhelming, and because the morality of dealing with such issues is often ambiguous, the importance of trusting one's own judgement becomes more relevant in regards to achieving the goals that are desired.
In this way, the suffering that Bandini encounters is, in fact, simply inherent in the struggles of life.  While in smaller towns, these issues exist, they are primarily overshadowed and swept under the rug.Emerson claims that it is important to "Trust thyself: every heart vibrates to that iron string"(Emerson 3).When moving to a larger city, Bandini becomes aware of these underlying issues due to their direct influence on daily life in L.A. This presents the importance of understanding the difference between his inability to understand himself and the issues and challenges that he faced throughout the novel.  In this way, the more he comes to understand himself and his own capabilities the less he suffers in his inability to overcome the issues and circumstances that he finds himself within.  In this way, his suffering can be regarded as the embodiment of his lack of self-awareness and confidence. Bandini says that "All that was good in me thrilled in my heart at that moment, all that I hoped for in the profound, obscure meaning of my existence" (Fantech. 14 pg. 142).  This represents his need to become a better person through his meeting with Camilla.  As the characters within the story come to know one another, and themselves better, it seems that their ability to overcome their circumstances increases.
While there is an importance placed on the ability of self-reliance in the story, there is, inevitably, tension throughout with social and economic concerns.  These concerns provide valuable insight into the underlying nature of his relationship with himself and the world around him.  The more he struggles with his perceived inabilities and the preconceptions that he has of those around him, the more Bandini is able to tap into his own wealth of inspiration and knowledge and pass it on to those who are interested in his story.  In this sense, the capability for him to trust and acknowledge his own judgement provides an example of how his story relates to the idea of self-reliance.
Works Cited
Emerson, Ralph Waldo. Self-Reliance. University of Dartmouth, 1841. Print.
Fante, John. Ask The Dust, Canongate Books, 2012. Print.
Time is precious
don't waste it!
Get instant essay
writing help!
Plagiarism-free
guarantee
Privacy
guarantee
Secure
checkout
Money back
guarantee
Get a Free E-Book ($50 in value)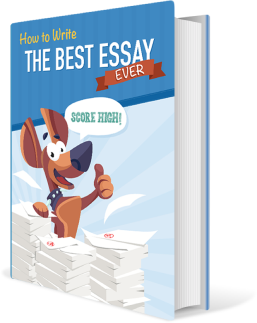 How To Write The Best Essay Ever!