Juvenile Justice, Term Paper Example
This Term Paper was written by one of our professional writers.

You are free to use it as an inspiration or a source for your own work.
Juvenile Justice is both punishment and opportunity. Decisions made to deal with criminal acts by those who have made some bad choices, but lack maturity will largely affect not only an individual life, but how an entire society views and perceives those who commit such crimes in the years to come. More than criminal justice alone, this affects law, culture, politics, and most aspects of a society. The purpose of this paper is to provide an overview of the juvenile justice system past and present, examine the origins and characteristics of the juvenile court, and review theories of delinquency and intervention that can assist us in determining creative and effective ways to formulate an individual delinquency plan.
One article sums up the juvenile justice system as a system that "parallels the adult criminal justice system in process, but the prime focus is rehabilitation and avoiding criminal stigmas (Shestokas, 2009)." The basic premise is that juvenile offenders should have an opportunity to grow and mature in ways that enable them to make better decisions in the future. It should be noted that how juvenile offenders are handled does vary based on individual state law. However, there are consistencies in how offenders are classified, and distinctions between juvenile and criminal courts.
Status juvenile offenders are commonly defined as those under the ages of seventeen or eighteen guilty of breaking a law based on their status as a minor. Such offenses would include using tobacco products, skipping school, or violating a curfew. The more serious classification is delinquency, which defines those offenses that are considered criminal when an adult performs them (Shestokas, 2009). Obviously a delinquent offender has to be dealt with more seriously than a status offender, though even in the case of delinquency the guilty party is not considered a criminal. This speaks to the less formal nature of the juvenile courts, which typifies a primary difference between juvenile and criminal courts. Judges and legal professionals have more freedom and flexibility in these courts to address issues, which allows for a more individualized approach to assist in the effort of providing the guilty party with the assistance they need to become better citizens.
Understanding some of the history behind the formation of juvenile courts can also enlighten us to their unique characteristics, and why they were created in order to address specific needs. For virtually all of the 18th and 19th centuries, very little distinction was made between adults and juveniles. As medical professionals began to realize adolescence was a developmental stage of life, some institutions began forming in the 19th century to protect and address the needs of juvenile delinquents. These institutions increased in numbers, and in 1899 the first juvenile court appeared in Cook County, Illinois (Office of Juvenile Justice and Delinquency Prevention, 1999).
In more modern times, how the juvenile courts are defined and behave seem to oscillate between a desire to rehabilitate and a desire to treat more formally as criminals. In the 1960's, attorneys were introduced into the juvenile justice system to provide protections that were afforded to adult criminal defendants. In the 1980's, youth crime rose sharply and there was a political shift to take a more punitive approach to juvenile justice. Even as the system became more punitive, many opposed this inertia and continued to push for a more rehabilitative approach to address juvenile crime (Scott and Steinberg, 2008).
In order to develop an individualized delinquency plan, a more rehabilitative and less punitive approach is required. Fortunately there are many positive examples of such plans that exhibit intelligence, creativity and innovation. One example of these community and delinquency programs highlights the ability of organizations who excel at discipline to provide needed structure, guidance and support for juvenile offenders. The Los Angeles County Sheriff's Department created a program called Personal Responsibility In Development and Ethics (PRIDE) in 2008 to achieve this objective. In an effort to create a program that address the broad but also individual need to deter gang violence in this community, it involves parenting components, counseling and community service efforts. Parent and mentors are also involved, receiving training on how best to assist in providing the help and support that is needed (Gray, 2010). Many organizations that excel in a highly trained and disciplined approach could adopt similar tactics, among them the U.S. military who already does this on a routine basis when they transform high school graduates from all walks of life into soldiers immediately out of high school. A youth program created by the military through ROTC or other avenues could have a profound positive impact on the lives of troubled children.
In closing, and in rebuttal of pressure to treat juvenile delinquency as adult criminal activity, it is important to note that these individuals are adolescents who are still developing, and are ill equipped in many instances to make major choices without support. As one article describes, "One way to help your child through personal issues or prevent them from making bad choices is to surround him by supportive people in a positive environment (Boehike, 2010)". Everyone needs a positive role model, and positive support within their lives in order to make the most of opportunities that life can afford them. In some instances it is joining the right club, plugging into community events, or meeting the right person that can inspire them to become more. In the 19th century when the first safe houses were formed for juvenile delinquents it afforded opportunities that had not existed before, and it is in this spirit that we should continue to pursue such opportunities through the juvenile justice system for all of those that need our help.
References
Boehike, Julie. (2010, Sept. 28). Programs to Prevent Juvenile Delinquency. Retrieved from http://www.livestrong.com/article/251501-programs-to-prevent-juvenile-delinquency/
Gray, R. H. (2010, Dec. 14). Hope for At-Risk Teens. Campus Safety Magazine. Retrieved from http://www.campussafetymagazine.com/Channel/School-Safety/Articles/2010/12/Hope-for-At-Risk-Teens.aspx
Office of Juvenile Justice and Delinquency Prevention. (1999). Juvenile Justice; A Century of Change. Washington, D.C.: Office of Juvenile Justice.
Scott, E. S. and Steinberg, L. (2008, Fall). Adolescent Development and the Regulation of Youth Crime. The Future of Children Journal Issue: Juvenile Justice, Vol. 18, Number 2.
Shestokas, D. J. (2009, May 18). Juvenile Law Focus is Rehabilitation. Retrieved from http://suite101.com/article/juvenile-law-focus-is-rehabilitation-a118607
Stuck with your Term Paper?
Get in touch with one of our experts for instant help!
Messenger
Live chat
Time is precious
don't waste it!
Get instant essay
writing help!
Plagiarism-free
guarantee
Privacy
guarantee
Secure
checkout
Money back
guarantee
Get a Free E-Book ($50 in value)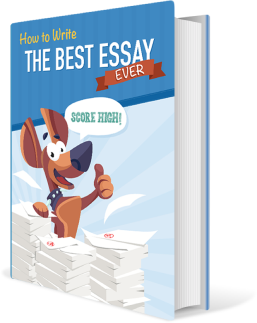 How To Write The Best Essay Ever!