Kaiser Permanente Organization, Term Paper Example
This Term Paper was written by one of our professional writers.

You are free to use it as an inspiration or a source for your own work.
Introduction
At Kaiser Permanente, in spite of security protections, personal information is always vulnerable to security breaches; therefore, it is necessary to maximize security alternatives and strategies as best as possible. One example in recent years at the organization demonstrated the weaknesses that exist within its security strategy in regards to patient information; as a result, it is important to recognize potential breaches and the options that must be addressed to reduce these risks (Collmann and Cooper, 2007). These efforts also have an impact on other forms of data within the firm and should remain a key priority for the organization in order to protect its patient population and the insured from risks that might expose private or confidential information (Collmann and Cooper, 2007). Security breaches are not uncommon across healthcare organizations, and Kaiser Permanente has established a strategy in which security personnel must identify any breaches and those clients whose data has been compromised as quickly as possible to prevent further harm to this data and any potential risk to its clients (Westervelt, 2013).
Analysis
Kaiser Permanente (2014) has established a comprehensive security policy and strategy in order to ensure that personal information is protected at all costs from such infiltrations as identity theft and other illegal activities. The firm has established a limited access policy for its databases so that only those persons who are authorized to access data are able and only as necessary; furthermore, the organization strives to protect its clients from fraud by cross-checking information and identification in different ways (Kaiser Permanente, 2014). It is perhaps most important to address the concerns that are associated with security expansion and knowledge in order to ensure that clients feel safe in sharing their personal information with the organization and how it is stored (Collmann and Silvestre, n.d.). It is perhaps most critical that the organization is sufficiently prepared to manage medical information in a manner that is consistent with privacy laws and regulations that govern healthcare organizations (Collmann and Silvestre, n.d.). Furthermore, it is important for the organization to embrace security enhancements so that their clients feel at ease and comfortable with the resources that are utilized to protect their personal information in the desired manner (Collmann and Silvestre, n.d.). Patients should be provided with access to their personal health information under controlled conditions so that they are able to improve their quality of life whenever they have any potential control over this practice (Collmann and Silvestre, n.d.). However, this process is challenging and requires continuous attention and resources in order to demonstrate that all possible steps are being taken to protect personal health information from data breaches or other violations (Collmann and Silvestre, n.d.). Kaiser Permanente must demonstrate its commitment to its clients through a widespread and comprehensive set of security-based approaches that will have a positive and lasting impact on quality of care and wellbeing for its vast patient population on a consistent basis.
Conclusion
Kaiser Permanente is one of many healthcare organizations with a challenging task to protect personal health information at all costs. A broad and inclusive security strategy and policy must incorporate all possible techniques that are available to protect health information, allow access to this information only for authorized users, and enable the protection of stored information to prevent security breaches as best as possible. These steps must be considered on a continuous basis in order to alleviate any fears that patients might have regarding their personal information and its vulnerability; therefore, it is the responsibility of the Kaiser Permanente security team to ease those fears and demonstrate their willingness to address concerns as soon as they arise.
References
Collmann, J., and Cooper, T. (2007). Breaching the security of the Kaiser Permanente Internet patient portal: the organizational foundations of information security. Journal of the American Medical Informatics Association, 14(2), 239-243.
Collmann, J., and Silvestre, A.L. Building a security capable organization. Retrieved from http://www.eng.mu.edu/wintersj/HCTWorkshop/HCT_w9-JC.htm
Kaiser Permanente (2014). Protecting your privacy: security and compliance. Retrieved from https://healthy.kaiserpermanente.org/health/care/consumer/center/!ut/p/a1/hY_baoNAFEW_xkc9x7vTN69BpbWhJbHzUiYymVjUsWYa8e9rLH0s3XBgH9gsWEChBjqwWyuYauXAuvtPvfeseKmiyAyxcisX80d3RwrvycLYhyMUQEUnT9v47aLU-KChhvM4NnJQfFDNenzSECibVNt0HGo_cbw4yjydJJjqppmiTrw00TPiBw6JnMgi8b-0nzawfgV-frGuVYt-ZWeuFjhGQMnHctiLOyUcTnYggE78zCc-GRd5VVDP82wIKUXHjUb2qwfdVNHO95vq7tlDzIPytTyQ0ka0fgd_JEQY-2Cxu1uuSC6-AXmJ6cs!/dl5/d5/L2dBISEvZ0FBIS9nQSEh/
Westervelt, R. (2013). Lost flash drive at core of Kaiser Permanente data breach. CRN, retrieved from http://www.crn.com/news/security/240164674/lost-flash-drive-at-core-of-kaiser-permanente-data-breach.htm
Stuck with your Term Paper?
Get in touch with one of our experts for instant help!
Messenger
Live chat
Time is precious
don't waste it!
Get instant essay
writing help!
Plagiarism-free
guarantee
Privacy
guarantee
Secure
checkout
Money back
guarantee
Get a Free E-Book ($50 in value)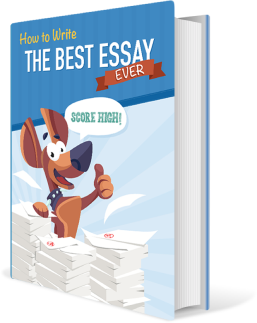 How To Write The Best Essay Ever!