Keynesian Prediction vs. American History, Term Paper Example
This Term Paper was written by one of our professional writers.

You are free to use it as an inspiration or a source for your own work.
In 1930, at the beginning of The Great Depression, John Maynard Keynes, the great British economist published an essay titled Economic Possibilities for Our Grandchildren in which he predicted that due to economic growth we would "in a hundred years… be between four to eight times better off in the economic sense than we are today"(Fraser, 2008). He further added that his grandchildren would have to work 15 hours a week – equivalent to two working days and a five day weekend today. His prediction was based on the behavior of the rich in Britain, who held their wealth in fixed assets whose value appreciated and could earn income with less work input.
The first part of his prediction seems to be proving true as in 2015, the US real GDP per capita was 6.4 times larger than in 1930 with 15 years to 2030 (100 years later) (Kestesnbaum, 2015).  The second part of the prediction, however, does not hold ground in the present-day US as well as other "progressive countries" where the average working week was found to be 32.6 hours long in 2011 compared to 36.6 hours in 1950. This is still a long way from the 15-hour mark. His argument for the short working week was that after some time, on account of machines and innovation and new ideas, individuals would be more productive and to having higher item product output wouldn't require a lot of less working.
Keynes, in his concept of capital accumulation by saving, upon people reaching saturation at some point in the future, they would have gotten rid of pseudo-moral principles such as exaction of interest and love of money. By reaching saturation, the economic problem, that is, the struggle for existence would have been solved leaving room for a man to enjoy longer holidays.
From an interview of Economist Richard Freeman by David Kestenbaum of NPR media house, it is observed that Keynes might have underestimated the human desire to compete. Workers in the West are advised to work longer and harder to address the brutal competitive challenge in the East (Kestesnbaum, 2015). The competition is evident in social circles where people strive to achieve status whose basis is the amount of wealth amassed by an individual and their purchasing power. The need for this validation is insatiable thus everyone struggles to stay on top of the rest.
David states that in Lebron James' words "earning more money can make it harder to take time off "(Fraser, 2008). This is because when one weighs the possible income they could make in their resting time and finds that it is so much, they prefer to continue working. The example given is of one who works at a rate of $200 per hour. Such a person, if they go relaxing on a beach, would imagine the relaxation is not worth the pay they're missing out on. They would rather be at work. Richard refers to this as the substitution effect while Keynes model of less work with increased production is called the wealth effect.
Ironically, Keynes was not a great follower of his advice as he overworked – even when his health was poor. He suffered a series of heart attacks from 1937 until the last one that took him in 1946 at the age of 62. However, his liberal thinking, skepticism and great vision are commendable traits from which the world would have benefitted greatly if he would be alive today. His wealth effect concept may just be the cure for humanity. He realized early that all was vanity when he remarked "in the end, we are all dead" in response to the Great Crash.
Keynes acknowledged that raw capitalism is tenacious, filled with animal spirits. Today the thought of capitalism is almost unimaginable unlike in the days when he lived. Whether or not the Keynesian Prediction will ever come true remains a question that only time can answer. Meanwhile, as Keynes said, "We must go on pretending that fair is foul and foul is fair."
References
Fraser, Nick. (2008). John Maynard Keynes: Can the Great Economist Save the World?" The Independent. The United Kingdom.
Kestesnbaum D. (2015). Keynes Predicted We Would Be Working 15-Hour Weeks. Why Was He So Wrong. Retrieved from https://www. npr.org/2015/08/13/432122637/keynes-predicted-we-would-be-working-15-hour-weeks-why-was-he-so-wrong.
Stuck with your Term Paper?
Get in touch with one of our experts for instant help!
Messenger
Live chat
Time is precious
don't waste it!
Get instant essay
writing help!
Plagiarism-free
guarantee
Privacy
guarantee
Secure
checkout
Money back
guarantee
Get a Free E-Book ($50 in value)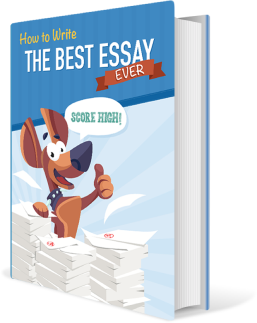 How To Write The Best Essay Ever!