Knowledge Assessment Mid-Term, Coursework Example
This Coursework was written by one of our professional writers.

You are free to use it as an inspiration or a source for your own work.
The first characteristic of a nurse is that he or she is a healing instrument. This is an important characteristic since it makes me understand my role as a nurse and my importance in ensuring that the sick people are healed. It is also significant in my practice because it makes me dedicated to my job and patients. The second characteristic is that a nurse should facilitate the process of healing. A nurse should not be compelled to facilitate the healing process, but it should be part of them (Dossey & Keegan 2013). The implication of this within the nursing practice is that it clearly defines the duty of a nurse in the long healing process. The third characteristic is that a nurse is supposed to honor the health belief, the values and the health experiences of other nurses. This is because one individual is not able to have knowledge on all health experiences and the values of nurses, including their beliefs. This is an important in my practice because it has helped me appreciate other nurses' opinions and accept their inputs for delivery of better healthcare services (Bishop &Scudder, 2011).
Healing is the procedure of putting a person's body parts together at profound levels of internal knowing, triggering balance and integration, and making body parts have equal value and importance. Centeredness refers to instances where a person is confident of him/herself, proportionate and goal-oriented. Consciousness refers to the condition or the superiority of being aware of something within a person or being aware of something, which is external. Intuition can be described as the faculty or act of being aware or sensing without making use of ordinary processes. Holism is a theory that reality or living things are consisted of organic or wholes that are unified and are larger than their parts' simple sum (Dossey & Keegan 2013).
Presence refers to the process that involves the conscious perception of a nurse being together with a client in the sense that both psychological and emotional needs of the client are met. In my practice, presence is significant because enables the nurse to direct a patient towards revelation of personal stories. Particularly, presence is nursing displays connection, sensitivity and understanding. These qualities lead to the building of the therapeutic relationship between patient and nurse (Bishop &Scudder, 2011).
Ethnocentrism is described as the tendency of believing that an individual's cultural or ethnic group is very important and that the measure of all other groups is measured in relation to the individual's own. Constituents of care that is culturally competent include cultural awareness, which is the nurse's awareness, appreciation and sensitivity to ways of life, values, beliefs, strategies of solving problems and practices of other cultures. Another component is the attitude towards cultural dissimilarities where the nurse has an unvarying mind-set towards cultural dissimilarities (Dossey & Keegan 2013). Cultural knowledge constituent is the process of seeking out and obtaining education about different viewers of the world's different cultures. Cultural skill component is learning how to carry out a cultural assessment competently. The last component is cultural encounter that may involve participation in important family occasions, and participating in religious events or ceremonies. A nurse has a better understanding of the other person. For instance in my practice, after learning a person's culture, my nurse-patient relationship is greatly improved hence ensuring more quality care.
Spirituality is an individual's understanding of, or a conviction in, supremacy apart from a his or her existence. Religion refers to a group of viewpoints and practices linked to the question of what subsists beyond the evident world, Religion enables an individual to create a secure, encouraging environment within which spirituality comes out and grows (Bishop &Scudder, 2011). On the other hand, spirituality makes a person content. This enables him or her to have a sacred union with the heavenly, seeing the sanctified within every being and object.
Therapeutic touch is described as a technique of using hands to give direction to human energy without usually having actual physical contact. This touch is important in improving conditions like, fever, ulcers, wounds, among other conditions. This is because problems within the patient's path of energy that cause sickness and pain has the capacity to be recognized and brought back to equilibrium by a healer (Dossey & Keegan 2013).
Stress is a representation of anything that is challenging or posing a threat to the well-being of a person. To dissimilar people, stress means diverse things in the sense that while for some stress threatens to take control of their lives, for others, after knowing stress' causes and effects, there is an addition of challenge and excitement to their lives. It can affect them positively by motivating them to do important things or negative, by leading to constant pressure and trauma because of too many needs (Bishop &Scudder, 2011).
My evaluation of stress on whichever given day is influenced by the spectre of tabloid coverage, TV coverage, and types of broadcasting in that I am not capable of resisting information coverage of distressing events, for instance, disasters and revolutionary attacks. This makes my day worse and brings about more stress symptoms such as worry, anxiety, vulnerability, and the thoughts of powerlessness (Dossey & Keegan 2013).
There is awareness and utilization of bio-energy or better known as Qi, life force, chi, and prana within the East while there is the lack of knowledge of it within the West. A clinical example in the East is that treatment is given by balancing energy that is not harmonious, and analysis of lifestyle management(Bishop &Scudder, 2011). On the other hand, in the West treatment is given by curing the sickness named and repressing symptoms by using drugs or surgical procedure.
Pre-interaction phase relationship between a nurse and a patient is where the nurse and the patient are oriented to overall expectations and needs from such a relationship. The preparation of the nurse includes a nurse evaluating the environment within which he or she will meet with client, explain the specialized goals and laid down priorities, and the two parties go into the affiliation with expectations (Dossey & Keegan 2013). Sometimes, the patient might build up uncertainties and be indecisive on conforming to care, as well as treatments. From my own clinical practice, I made sure that the environment the client in was conducive, and explained to the patient what was expected of him and me, as well. The patient was not sure about going on with the tests and treatments, and I put him at ease about all the procedures by explaining everything plainly.
References
Bishop, A. H., & Scudder, J. R. (2011). Nursing ethics: Holistic caring practice. Sudbury, Mass. ; Toronto: Jones and Bartlett.
Dossey, B. M., & Keegan, L. (2013). Holistic nursing: A handbook for practice. Burlington, MA: Jones & Bartlett Learning.
Stuck with your Coursework?
Get in touch with one of our experts for instant help!
Messenger
Live chat
Time is precious
don't waste it!
Get instant essay
writing help!
Plagiarism-free
guarantee
Privacy
guarantee
Secure
checkout
Money back
guarantee
Get a Free E-Book ($50 in value)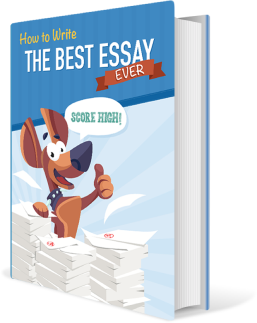 How To Write The Best Essay Ever!