Living With Asthma, Essay Example
Pages: 3
Words: 702
Essay
This Essay was written by one of our professional writers.

You are free to use it as an inspiration or a source for your own work.
Asthma is a condition that I have had since I was little and it is a "disease" that has caused so many problems throughout my life, living with asthma is one of the worst things that I have ever had to endure. There are things that I hate about having asthma that has made me feel like I'm less than a person and things that I have to experience that only having asthma has done. Living with asthma impacts my daily life in so many ways and one of those ways is that my inhaler has become my constant companion even when I walk and run short distances at a time. Asthma has disabled my ability to be able to run a long distance without my inhaler, I have to practically use my inhaler every time I run every few feet.
This has put me in a position where I cannot perform strenuous activities without using my inhaler, I used to walk to the mall and the neighboring stores in the mall's vicinity; now I have to use my inhaler when I walk over a mile. I feel like I cannot do or live without my inhaler because my asthma is so bad, I see people walking for long distances all the time and wish that I could too but I can't. Asthma even impacts my ability to do yard work such as when I cut the grass, I have to stop and use my inhaler when I cut a small portion of the yard because of the freshly cut grass which makes me wheeze heavily; I constantly feel like I have to compete with my body for air to breathe so I don't feel like my chest is going to collapse. Ironically, asthma even impacts my ability to do smaller tasks as well, if I am going up and down the stairs to the basement; I have to use my inhaler because I get winded going up and down the stairs.
The worst way that asthma has impacted my life on a daily basis is that everything that I say has to be on a time limit lest I run out of breath and have to use my inhaler, it's like everything that I say, every speech that I give even the explanations I have to give are excruciatingly short. For example, I was set on giving a speech on how to become a world class strategist but because my asthma is so bad, I have to say what I want to say in 30 words or less. I feel like asthma has robbed me of the things that I used to love to do. With asthma, everything that I do is on a time limit.
Incidentally, asthma is the harbinger of doom for those who have to live with it; their lives are never the same. The constant wheezing is particularly annoying because whenever the weather changes, my asthma practically goes into overdrive and it makes using my inhaler more of a need instead of a precaution or as needed. I love playing Dodge Ball and love being active, asthma has impacted me in this aspect that I have to sit out most dodge ball games because people are afraid that I'll end collapsing or my chest might start me down the path to a heart attack.
Overall, this disease has taken much from me and yet I have to live with it because asthma is not a condition that's temporary or shows up at random; it is with me forever. Asthma has disabled my ability to enjoy a dodge ball game, walk or run and many more things that I wish I didn't have to sacrifice in order to live. Every cough that comes from my mouth, is always accompanied by phlegm which I have to go to the sink, trash can or bathroom sink to spit out every time I cough.
It is a waking nightmare to wake up to this every single day and have to figure out what I want to do that's not too strenuous in order to live, it gets boring playing board games and puzzles; I loved being active which I can no longer be because of asthma.
Time is precious
don't waste it!
Get instant essay
writing help!
Plagiarism-free
guarantee
Privacy
guarantee
Secure
checkout
Money back
guarantee
Get a Free E-Book ($50 in value)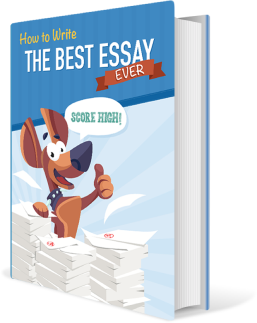 How To Write The Best Essay Ever!