Making Every Drop Count, Term Paper Example
This Term Paper was written by one of our professional writers.

You are free to use it as an inspiration or a source for your own work.
Topic, Relevant Article and Issues Raised
Amid the ongoing and international concerns regarding climate change as influenced by human activities, the central and pivotal issue of managing the global supply of fresh water demands particular attention.  On one level, the population of the planet is reaching record numbers, and at exponential rates, and this translates to the need for more habitable environments.  Simultaneously, the human expansion in need of such environments is, recent and relatively modest efforts to the contrary, both wasting and polluting essential resources.  With air itself, nothing is more crucial for survival than water, and it is imperative that societies globally focus on the most efficient and ecologically stable means possible to ensure its ongoing, usable presence.  As is now well known, all life hangs in the balance when poor choices create a diseased or impaired natural environment.
Such choices are the subject of Peter Gleick's article, "Making Every Drop Count."  Gleick begins by briefly noting how the management of water, and particularly the evolution of reservoir and aqueduct systems, have been inextricably linked to the spread of civilization historically.  At the same time, and despite this blatant connection, Gleick cites modern and distressing realities, in that billions of people lack either drinking water or access to sanitation by means of water.  He notes as well that, in addition to the rampant disease such conditions foster, badly conceived projects to improve water supplies create further havoc on natural systems already in danger (2001,  p. 41).  From here, Gleick moves on to present interestingly contrary realities.  He discusses the subject of dams as having an immense and largely harmful effect on global ecosystems, as societies have so strenuously sought to divert and control fresh water supplies.  At the same time, there is cause for optimism, in that actual demand for water by humans has slowed, despite growing populations, which indicates the benefits of conservation practices adopted both in residential terms and commercially.  There is, he observes, an international awareness growing as to the necessity of properly managing water, and in a manner that preserves natural systems.  Citing multiple statistics, Gleick continues to present a single point: only careful planning can possibly forestall a water crisis in the future, as current practices of domestic and agricultural waste, immediate and short-sighted management, and disregard for ecological balances may easily lead to a critical, global shortage.
Gleick raises important questions, all the more relevant due to the oddly neglected nature of the subject itself.  Water, so essential to all life, is equally taken for granted, certainly by more developed nations.  As it is available to the latter, so too is it vaguely considered an inexhaustible resource, and nothing could be farther from the truth.  The Earth holds approximately 320 million cubic miles of water and, as memorably stated by Bill Bryson, that is all we are ever going to get (2003, p. 130). The atmosphere, formed billions of years ago, is very much a closed system, and only natural recycling processes have allowed mankind and other forms of life to survive on the fractional amount of fresh water within it.  The percentage of usable water is, plainly, startling:
"97 percent of the world's water is too salty for human consumption or crops, and much of the rest is out of reach in deep groundwater or in glaciers and ice caps" (Gleick, 2001). There is, in no uncertain terms, only the barest amount of water to be had.  It is all the more extraordinary that only in recent years has serious attention been paid to the necessity of preserving it.
Linked to this disturbing reality is the inescapable fact that, as water is central to all natural and artificial habitats, it is highly vulnerable to environmental influences seemingly removed from it.  Air pollution, for instance, impacts enormously on natural water supplies simply because air pollutants inevitably alter the atmospheric composition of moisture, and renders it acid rain (Mackenzie, 2011, p. 237).  There may be only a fixed amount of water on the planet, but that supply is not invulnerable to forces rendering it unusable.  Nitrogen levels alone, for instance, are rising dangerously, due to fossil fuel burning and a worldwide emphasis on leguminous agriculture.  There has been some reduction in recent decades, largely due to environmental activism gaining significant status, but the processes continue.  Studies have noted that massive amounts of nitrogen are being deposited in water resources in all ecosystems, and this creates a serious threat (Van Ginkel, 2002,  p. 287).  Simply, when the moisture in the air is contaminated, the water in lakes, rivers, and reservoirs is literally poisoned.
As Gleick draws attention to the enormous, and frequently ecologically devastating, installation of dams, he indirectly alludes to the poor water management at the heart of the subject itself.  In plain terms, the bulk of such management efforts in the past has been directed only to addressing immediate concerns, as in supplying irrigation to new agricultural landscapes or providing water for rising urban areas.  The legacy is not promising; in the United States, for example, groundwater is pumped at a rate 25 percent more quickly than it is replenished, which has the effect of drying up innumerable natural springs and other small water resources (Sutton, Anderson, 2009,  p. 192).  What this creates, as has been increasingly noted, are profoundly important shifts in species life.  The American Fisheries Society concluded in 1990 that over 214 species of salmon were near extinction due to water-development projects and existing dams (Smith, Thomassey, 2002,  p. 58).  There is, simply, no calculating the risks to species indirectly affected by such management.
Fortunately, forecasting urban water supply and demand, a growing science, offers extraordinary opportunities for planning beyond irrigation issues and public access to a clean reservoir. As water is a commodity essential to daily living, and as urban arenas typically require stratification of resources, how the water may be most effectively managed in a city facilitates the over-all maintenance of the area. Critical information regarding populations, resident activity, projected growth potential, and a variety of other facets of urban life are better defined when proper attention is paid to how and where the water is being used (Jones, 2008,  p. 6).  This emerging science, moreover, encompasses modern awareness of the necessity for maintaining ecological balances not always immediately apparent.  With carefully strategized water management, societies globally have the opportunity to address all environmental issues, curtail or eliminate pollutants, and work to ensure recycling and distribution of water in a manner expansive enough to benefit all life, as is necessary for the benefit of human existence.
Personal Review
By and large, Peter Gleick's article, "Making Every Drop Count", provides an extraordinarily wide assessment of the issue in a brief space.  To begin with, the article is highly engaging and readable for the individual unacquainted with the subject of water management.  There is a short reference to mankind's history in these matters, but it relies only on vital information pertinent to the direction the author is taking.  Then, it is to Gleick's credit that his abundant references and cited circumstances and facts do not obstruct the flow of the piece.  Every reference he employs, in fact, goes neatly to reinforcing his point.  Then, and equally effectively, Gleick uses sidebars to provide important information not conducive to his narrative.  For example, set to the side of his analysis of modern strategies is an interesting segment regarding how humanity has frequently employed water as a means of aggression or conquest.  The effect of this distinction from the text is helpful, yet not distracting.
There is also a sense of commitment in the article not always evident in such pieces, and this is emphasized in Gleick's noted remarks on the vast presence, and spectacular failures, of dams.  Here, he feels free to express some wonderment, as he marvels at how waste is enabled through poor design and poorer maintenance of these structures.  Moreover, he does not indulge in hurling abuse at the human folly behind these unfortunate creations; rather, he lets the facts speak for themselves, as he fully acknowledges that dam construction in the future is inevitable.  It is the skill and foresight needed for them he emphasizes, and his style is so convincing as to place the reader firmly on his side.  In no uncertain terms, Gleick offers an interesting and academically-sound analysis of the vital issue of water management, with personal conviction founded on solid information.
References
Bryson, Bill.  (2003).  A Short History of Nearly Everything.  New York: Random House.
Gleick, Peter H. (2001).  "Safeguarding Our Water: Making Every Drop Count."  Scientific American, Feb. 2001, 40-25.
Jones, Clive. (2008).  Forecasting urban Water Demand (2nd Edition).  Denver: American Water Works  Association.
Mackenzie, Fred. (2011).  Our Changing Planet: An Introduction to Earth System Science and Global Environmental Change (4th Edition). New York: Prentice Hall.
Smith, Zachary Alden, & Thomassey, Grenetta. (2002).  Fresh Water Issues.  Santa Barbara: ABC-CLIO.
Sutton, Mark Q., & Anderson, Eugene Newton.  (2009).  Introduction to Cultural Ecology. Lanham: Rowman & Littlefield Publishers.
Van Ginkel, J. A.  (2002).  Human Development and the Environment: Challenges for the United Nations in the New Millennium.  New York: United Nations University Press.
Stuck with your Term Paper?
Get in touch with one of our experts for instant help!
Messenger
Live chat
Time is precious
don't waste it!
Get instant essay
writing help!
Plagiarism-free
guarantee
Privacy
guarantee
Secure
checkout
Money back
guarantee
Get a Free E-Book ($50 in value)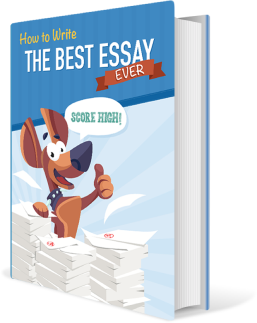 How To Write The Best Essay Ever!