Maya Angelou "A Song Flung up to Heaven", Essay Example
Pages: 4
Words: 1172
Essay
This Essay was written by one of our professional writers.

You are free to use it as an inspiration or a source for your own work.
Maya Angelou, author, poet, historian and civil rights activist, has lived a full and vibrant life.   At times her story is tragic but it always inspirational. "A Song Flung Up to Heaven" is her sixth and final autobiography that details the period of her life between 1964 and 1968. Her first book, "I Know Why the Caged Bird Sings," chronicles her life from childhood to early adulthood. Her childhood, spent in Stamps, Arkansas, was a devastating one, marked by racism, violence and desperation. Despite life's early struggles, Angelou rose to become one of America's most loved and honored hero's.  "A Song Flung up to Heaven" is the story of her maturity as a writer and speaker, the time when she was able to finally understand her life's path. It was during this time that she became active in the civil rights movement with Black leaders such as Martin Luther King, Jr. and Malcolm X.  During the period of her life described in "A Song Flung up to Heaven," Angelou is deep in reflection, trying to decide where to put her talents and efforts in such as way that the most good will come out of them. As her final autobiographical work, "A Song Flung Up to Heaven" leaves the reader with a clear picture of Angelou in all of her roles – daughter, mother, sister, writer, poet, singer, dancer, civil rights activist, lover and friend – and a deep understanding of the incredible beauty and strength of her spirit.
As the story opens, we find Angelou devastated over the assassination of Malcolm X. She had met Malcolm years earlier during her time in Ghana, Africa, where she worked closely with then President Kwame Nkrumah. She and Malcolm were close friends, and were in the habit of discussing philosophy, religion and the civil rights movement. His death shattered her world, and left her wondering where to go next.  She did not return immediately to the civil rights movement. She was troubled as to why the American black community was not more outraged over Malcolm's assassination, and is so saddened and disheartened that she is unsure of the future of the movement. So instead, she first travels to Hawaii, her brother having booked her a gig at a local club where she sings.  After her contract there is up, she moves to L.A. and ends up with a job that takes her to the community of Watts, where she spends her days talking to housewives and learning much about the hardworking people who live in the poor, mostly black community. During her time in L.A., she is witness to the Watts riots. This is another one of those moment's in Angelou's life where it becomes clear that something needs to be said and she needs to say it. Alone in her small, neat and clean L.A. apartment, "with its furniture from Goodwill and its prints from Woolworths (Angelou, 82)", she writes down her observations of the world around her, a world where great change lay bubbling just below the surface, bursting through in stoic moments such as the Watts riots.
When asked which period of her life was the most difficult to write about, Angelou replied, "It was the period . . . in "A Song Flung Up to Heaven, because I had to write about Malcolm X and his assassination and Martin Luther King and his assassination. And also about a love affair that came to an end. It was very hard, emotionally. To write about it, I had to be there in my mind and to be there weighted very heavily on me (UK Independent)." It is not difficult to feel Angelou's pain and frustration when reading her book, as she puts her heart and soul into every word.
Always the poet, Angelou writes in such a way that the story is brilliantly brought to life in the minds eye of the reader.  An example of her poetic style is the ending of chapter 14, which is a touching reflection on the past years of her life. She writes, "In just two years, Malcolm had been murdered and the Watts conflagration had left a roster of arrestees, hundreds homeless and many hurt. My once great love affair hadn't worked out the second time, and now a person I had supported and admired was in exile from his country. I knew how many Africans build their lives around their land, their families and their friends. I wept for Kwame Nkumah, for Ghana, for Africa, and some tears were for me (Angelou, 115)." Angelou is in the perfect position to act as a historian to these monumental events, as she was a close friend to civil rights hero's Martin Luther King, Jr., Malcolm X, and Ghana president Kwame Nkrumah.  Her travels took her around the world, giving her a unique perspective on people, attitudes, and the civil rights events that dominated the 1960's. She is able to give the reader a deeper insight into these important civil rights events from the perspective of one who was deeply involved in the events themselves.
As the story closes, Angelou gives a first hand account of one of the most tragic assassinations of the 20th century, that of civil rights leader, activist and minister, the Reverend Martin Luther King, Jr.  The event is one that stunned the world, and it struck Angelou to her very core. After the assassination of Malcolm X and her time off from the civil rights movement, Angelou had begun her work again with Martin Luther King, Jr. "Angelou involved herself in television production and remained active in the Civil Rights Movement, working more closely with Dr. Martin Luther King, Jr., who requested that Angelou serve as Northern Coordinator for the Southern Christian Leadership Conference. His assassination, falling on her birthday in 1968, left her devastated (Achievement.org)." It is after the assassination of King that Angelou decides to write. She ends her sixth autobiography, "A Song Flung Up to Heaven" with her decision to begin writing "I Know Why the Caged Bird Sings", bringing her story to a full circle.
"A Song Flung Up to Heaven" is an autobiography but it is also a historical record. It is history told from the point of view of a person who was fully emerged in it. Maya Angelou is able to bring a personal perspective to one of the most important social movements in American history, the Civil Rights Movement, because she was, and continues to be, a major voice in the movement. Angelou's story is informative, touching, poetic and full of insight and is one that will continue to inspire future generations of readers.
Works Cited
"America's Renaissance Woman." Achievement.org Online. 17 Jun. 2010. Web. 9 February 2011. http://www.achievement.org/autodoc/page/ang0bio-1
Angelou, Maya. A Song Flung Up to Heaven. New York: Random House, 2002. Print.
"Maya Angelou: You Ask the Questions."  UK Independent Online. 18 Sept. 2006. Web. 9 February 2011. http://www.independent.co.uk/news/people/profiles/maya-angelou-you-ask-the-questions-580272.html
McGrath, Kim. Forgiveness and Hope: Maya Angelou Remembers Martin Luther King, Jr. Wake Forest University Online. 19 Jan. 2010. Web. 9 February 2011. http://www.wfu.edu/wowf/2010/20100119.mlk.php
Time is precious
don't waste it!
Get instant essay
writing help!
Plagiarism-free
guarantee
Privacy
guarantee
Secure
checkout
Money back
guarantee
Get a Free E-Book ($50 in value)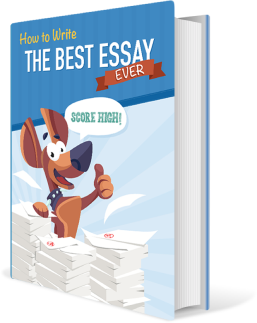 How To Write The Best Essay Ever!