Methods in Enzymology, Essay Example
Pages: 3
Words: 847
Essay
This Essay was written by one of our professional writers.

You are free to use it as an inspiration or a source for your own work.
Introduction
Enzymes are necessary because they help speed up the rate of chemical reactions in the body. Because of enzymes, our bodies are able to make new molecules of already existing components and break other molecules down. Many factors impact enzyme activity, including the concentration of the enzyme, concentration of the substrate, temperature, and pH of the solution. It is important to consider that different components of the body have different pH levels, so it is ideal for the enzymes that are contained in these parts to be functional at the relevant pH. In this study, efforts will be put forth to determine the effects of acids on the enzyme catalase. Catalase helps break down peroxide into water and oxygen in tissue. It is hypothesized that catalase will work most effectively at a close to neutral pH of 7.3 because this pH level is reflective of the pH of blood, a prevalent component of the human body.
Materials and Methods
Catalase was extracted from potatoes using a previously described protocol (PractialBio). To determine the effect of acidic chemicals on catalase's ability to convert hydrogen peroxide to oxygen and water, the catalase was mixed with several basic and acidic household products. The chemicals used included vinegar (pH 2.9), wine (pH 3.5), coffee (pH 5), milk (pH 6.6), pure water (pH 7.0), baking soda (pH 8.4), and borax (pH 9.2). All pH information was retrieved from previously conducted measurements reported online (Healthier Cleaning Products). Approximately 1 mL of catalase enzyme was added to 10 mL of household product using a pipette. Each household product was placed in an individually labeled test tube. Each test tube was large enough to hold 25 mL of liquid. The level of each liquid in the tube was measured and it was found that the starting height of the liquid was 5 cm. A sharpie marker was used to label the identity of the tubes and mark the level of liquid in each tube. Two drops of hydrogen peroxide was placed into each test tube, consecutively. A ruler was used to measure the chemical reaction that occurred based on the amount of bubbles that were formed by each reaction. The level of bubbling was recorded on a table and the extent to which the bubbles rose were used to determine the efficacy of the reaction for the analysis.
Results
Table 1: The amount of reaction observed between catalase and the hydrogen peroxide.
| | | |
| --- | --- | --- |
| Name of Product | pH of Product | Bubbling (in cm) |
| Vinegar | 2.9 | 1 |
| Wine | 3.5 | 4 |
| Coffee | 5 | 6 |
| Milk | 6.6 | 8 |
| Pure Water | 7 | 8 |
| Baking Soda | 8.4 | 5 |
| Borax | 9.2 | 2 |
Table 1 shows that the most ideal acidic environment for the catalase reaction to occur was in the milk and pure water, which had pH values of 6.6 and 7, respectively. The weakest chemical reaction occurred in the most acidic and most basic environment, which are represented by the vinegar, which had a pH of 2.9, and the borax, which had a pH of 9.2.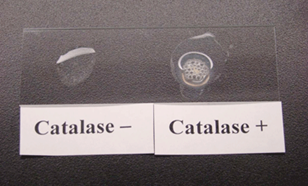 Figure 1 This image demonstrates the detection of a reaction with catalase, which was conducted as a control on the potato extract before the start of the experiment.
Figure 1 demonstrates the control used for this experiment. The catalase was not exposed to an acidic or basic environment during this test. This demonstrates that bubbles should be seen when catalase is exposed to hydrogen peroxide. The catalase negative sample used was water.
Discussion
The results observed are consistent with the values reported in the literature for catalase activity. Catalase is reported to work best when it is contained within environments that have a pH range of 6.8 to 7.5 (Aebi 121). Since table 1 shows that the milk had a pH of 6.6 and the water had a pH of 7, these two values are closest to the expected effective range. Thus, the catalase rose the highest in these two test tubes. It is important to consider that the rationale for this is the integrity of the enzyme in different pH environments. In environments that have a pH range of approximately 6.8 to 7.5, the three-dimensional configuration of the enzyme is likely to be maintained. However, when it is subject to intense acidic or basic environments, the three-dimensional folding may not be maintained, in some cases, removing the active site and deactivating the enzyme altogether. It is important for us to consider that our body operates in a similar fashion to what we observed in the test tubes. If our pH levels alter, we are likely to experience trouble with enzyme activity, which could occasionally hinder functions necessary for life. Thus, it is important for physicians and researchers to understand how to help maintain expected pH levels of body systems in their patients.
Works Cited
Aebi H. Catalase in vitro. Methods in Enzymology. Methods in Enzymology 105(1984): 121–6.
Healthier Cleaning Products. 2014. Web. 29 Oct. 2015. <http://www.healthier-cleaning-products.com/pH-scale.html>
PracticalBio. Easy Enzyme Experiment: Potato Catalase. 2012. Web. 29 Oct. 2005 <http://practicalbio.blogspot.com/2012/03/easy-enzyme-experiment-potato-catalase.html>
Time is precious
don't waste it!
Get instant essay
writing help!
Plagiarism-free
guarantee
Privacy
guarantee
Secure
checkout
Money back
guarantee
Get a Free E-Book ($50 in value)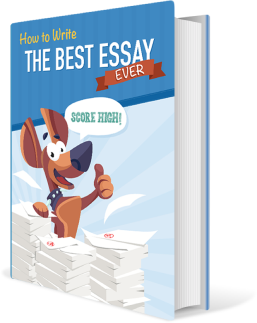 How To Write The Best Essay Ever!