Music Is Everywhere, Essay Example
Pages: 8
Words: 2104
Essay
This Essay was written by one of our professional writers.

You are free to use it as an inspiration or a source for your own work.
Introduction
If familiarity breeds contempt, then nothing in the world today should be more hated than popular music. It is everywhere we go. Telephones play songs, rather than ring. Coffee shops, airports, office building lobbies, and supermarkets play selections ranging from 1940s ballads to soft rock. Then, the person sitting next to you on the train or in the park is likely to be listening to their own "soundtracks", courtesy of earphones and a portable device. The man loading the trucks at the corner is listening to a favorite station, as is the woman running on the treadmill at the gym. Later, they scan their iTunes programs to upload more of the same, for the next day.
The question then arises: what does this mean to us, both as individuals and as a society? Traditionally, music has been a prized kind of art, and one to which people developed strong emotional bonds. It had to be sought out, whether in a concert or in the purchase of a long-awaited album by a favorite band, and this enhanced the intimate relationship with it. Today, it seems as if the entire process is reversed: "The presence of music in virtually all aspects of today's society makes it an immense force" (Kelly, 2009, p. 60). That a numbing effect occurs is inevitable. Strictly ambient music is created as such by artists such as Brian Eno, but other forms of music become "ambient" by virtue of too much exposure. At the same time, however, it could be argued that, if the field is saturated, people then develop a keener awareness of what is truly different. While saturation desensitizes people to a great deal of music, it is equally true that our relationship to it is not destroyed, but only evolving in new ways.
Background
No real understanding of how the omnipresence of music today is affecting how we respond is possible without considering what music has historically meant to people. For most of recorded humanity, it has been seen as a uniquely rich art form. It pleases the senses and communicates to the inner self. Generally speaking, it touches us in ways no other art form can. Beautiful paintings inspire strong feelings and brilliant plays can stir deep emotion, but even these do not connect in the intimate way music does. At its best, music has traditionally linked composer and player to listener in a way as intimate as romance. Then, in the past, this was very much due to the fact that the listener had to commit to the experience. Modern access changes the experience, which changes the relationship.
It is important to note that this process has occurred in stages, because these stages go to changes that identify how we actually feel about the music itself. As noted, and for long centuries, music was simply much less available. In the 18th and 19th centuries, middle-class people made plans to gather at concert halls or at musical revues. Music was an event, something to actually pursue and plan. By the late 19th century, the piano would become a relatively common item in the average home, and this was a profound difference; ordinary people could actually generate music themselves. By the 20th century, radios and phonographs were making the music experience more individual, and taking it from the family arena into private spaces (Frith, 1998, p. 237). Technology had greatly expanded listening opportunities, and this is an impact hard to overestimate. Those introductions of record players and phonographs in the 1920s did something no piano in the living room could do, because for the first time in history any person could be exposed to all types of music. The music was "set free" from its production, which had always required the listeners to be there (Martin, 1997, p. 20). Suddenly, the young people on the Omaha farm could hear the latest songs from the New York bands, and their parents could listen to singers from Hollywood and Nashville on the radio.
As important as this new ability to hear everything was, equally dramatic was the shift in how the experience was perceived. All at once, the music was in the control of the listener. It was simply there, ready to be set going whenever the listener felt like it, and today's access is really nothing more than an extension of this control. Step by step, and technology by technology, music became something within the absolute power of the listener. Music used to possess us, but now we possess it (Frith, 1998, p. 237), and the basic foundation of the relationship is reversed.
Negative Consequences
Human nature tends to esteem more what is harder to come by. It is only logical, then, that music, by virtue of being wherever and whenever we like, is diminished. We may still feel attached to it, but we do not value it as other generations did because we have as much of it as we like. Then, there is another factor, and one going beyond our own abilities to select and listen by choice; it is all the music surrounding us in virtually every public environment. More to the point, it is how that music is meant to appeal to us.
A problem today lies in how blurred the lines have become between what music is for pleasure and what is meant to sell. That music has been used in advertising is hardly new; since the advents of radio and television, commercial jingles have become fixed tunes in the public consciousness. What is different today is, literally, volume. In the past, turning on the radio or the television was a deliberate act, and the commercial melodies were anticipated. People were prepared to be sold to by music, so a kind of emotional guard was up. Today, as Internet devices provide media anywhere, so too is music added to attract consumers to buy. This then translates to a kind of mass "commercialization of human feeling" (Kotarba, Vannini, 2009, p. 69), and the key word is "mass". Advertising music switches places with popular music, and often by chance; in 1994, the opening credit song to the show, "Friends", unexpectedly became a huge hit single (Owen, 1997, p. 133), and this reflects how commercialism in music was influencing popular culture. Music was now crossing over, not from genre to genre, but from intent to intent.
In terms of how commercial music represents the bulk of what is heard today, the impact is enormous because today's media creates unlimited opportunities for endorsements of all kinds. Large sums of money are spent in composing melodies and rhythms that will trigger specific responses. It is widely argued, in fact, that music today has been robbed of its core elements in emotional impact, and regardless of whether it is being used to sell or to entertain. The industrialized society offers music constantly, so the listener, no longer an active participant in the experience, is a passive receiver able to meet the music only with standardized responses (Longhurst, 2007, p. 6). The inundation creates the numbing effect, so our relationship with music becomes alternately irritable and more removed.
Assessing the negative effects of music being everywhere today is, unfortunately, easy to do. Even in terms of composition, technology has enabled anyone to record and broadcast their music over the Internet, which means that there is no editing process save that of the creator (Wikstrom, 2009, p. 4). It may be argued that our relationship with music is more intimate now, because ordinary people have the means to explore their musical creativity and share it as widely as possible. This, however, goes to emphasizing the commonality of modern musical production. Essentially, nothing known as an art can survive as such when anyone aspiring to it can claim the title of "artist." Then, as has been widely documented, technology has literally overthrown the parameters of what was the music industry, and this in itself affects society's relationship with music. In the recent past, music was produced and marketed in a vertical fashion, with powerful companies controlling all aspects of the process. They had authority over the flow of music because there was little connectivity between audience members. With the Internet, all of that changed, and the former industry's ability to regulate the music product vanished in the space of a few years (Wikstrom, 2009, p. 5). The power was now in the hands of the audience because the product was anyone's for the taking, to be shared millions of times in the form of transferred files. Thanks to technology, then, our relationship with music has become overbearing and relentless.
Positive Effects
To assert that music's vast presence today is entirely negative is to ignore a fact: music is everywhere because, apparently, people enjoy having it at their disposal as much as possible. If old industry paradigms have fallen away and recording artists today are no longer able to generate the incomes once produced by album sales, the music is untouched by these concerns. It is still desired by the society, simply because that society chooses to turn it on as often as it can, and the demand is met by the ceaseless supply. Certainly, new music downloading applications remain in high demand, as music videos, both amateur and professional, are continually uploaded to YouTube, generating millions of views in a single day. Then, a simple walk to those coffee shops discussed earlier will reinforce the reality.
This reality actually presents several interesting elements of music today. On one level, there can be no real assessment of just how meaningful it is that all kinds of music are available within the society. Musical genres reveal more than differences in style, as they often reflect basic and different creative motivations. Rock and roll will usually be more angry, as country music will typically express traditional and faith-based sentiments. That these two genres alone are intermingled in today's music access may well go to promoting new levels of mutual understanding in the society. For example, it is easily conceivable that an urban young person, drawn to hard rock, will entertain different ideas about country people if he finds something interesting about a country song heard in a diner. With music everywhere, and of all kinds, it is possible that cultural barriers will erode, song by song.
As to the numbing effect of so much music, this in itself may offer surprising opportunities. If people are no longer appreciating distinctions in music because it all begins to "sound the same", there is an effect much like that of there being no music at all. More exactly, the omnipresence of the music renders it as unidentifiable as background noise, which may then inspire real "music." When anything becomes a universal presence, it loses its integrity as a unique thing. Consequently, a universal sameness could set the stage for evolved creativity. New Yorker music critic Alex Ross feels that, as new generations grow up with banal music all around them, it is likely that this will inspire young people to experiment (Ross, 2007, p. 110). If our relationship with music is suffering because we have too much of it, the answer then lies in changing the thing itself, and making it new again.
Conclusion
From ages when music was a rare privilege and the result of planned efforts, music gradually became more and more under the control of the individual. Today, that individual accesses music based on personal preferences anywhere, and often to provide an alternative to the music supplied by the environment. Technology also enables mass production unchecked by artistic or editing controls. Nonetheless, the inescapable fact remains that music is played everywhere because it is what the society desires. If it numbs, the human need for better music will demand its revitalization and creative renewal. It cannot be argued that today's music is often a desensitizing experience, but it is equally true that our relationship to it is not destroyed, but only evolving in new ways.
Bibliography
Frith, S. (1998). Performing Rites: On the Value of Popular Music. Boston: Harvard University Press.
Kelly, S. N. (2009). Teaching Music in American Society: A Social and Cultural Understanding of Teaching Music. New York: Taylor & Francis.
Kotarba, J. A., & Vannini, P. (2009). Understanding Society Through Popular Music. New York: Taylor & Francis.
Longhurst, B. (2007). Popular Music and Society. Malden: Polity Press.
Martin, P. J. (1997). Sounds and Society: Themes in the Sociology of Music. New York: Manchester University Press.
Owen, R. (1997). Gen X TV: The Brady Bunch to Melrose Place. Syracuse: Syracuse University Press.
Ross, A. (2007). The Rest Is Noise: Listening to the Twentieth Century. New York: Macmillan.
Wikstrom, P. (2009). The Music Industry: Music in the Cloud. Malden: Polity Press.
Time is precious
don't waste it!
Get instant essay
writing help!
Plagiarism-free
guarantee
Privacy
guarantee
Secure
checkout
Money back
guarantee
Get a Free E-Book ($50 in value)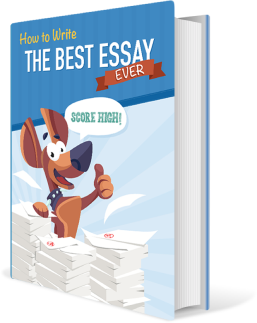 How To Write The Best Essay Ever!