Narcissistic Personality Disorder, Term Paper Example
This Term Paper was written by one of our professional writers.

You are free to use it as an inspiration or a source for your own work.
According to Widiger (2004), narcissistic personality disorder refers to a psychological condition identified by an exaggerated sense of self-worthiness, extreme self-involvement and a substantial lack of empathy to the feelings of other. This disorder relates to individuals with a severely developed form of egocentrism. Individuals with this disorder are always occupied with an intense desire to achieve personal adequacy, power, and even fantasy. Because of these desires, victims usually depict varied levels arrogance and self-assuredness in their social undertakings. According to Keith (2009), statistics highlights that more than one percent of any given population comprises of individuals with narcissistic disorders. With respect to their arrogance and little regard to the feelings of others, narcissistic individuals may induce some discomfort and uneasiness to people within a social environment. However, narcissists have a high predisposition of gaining superior positions in life because of their elevated confidence and the need for admiration.
In order to acknowledge the extent of effects brought about by narcissistic disorder, we would appraise its nature within the society. Individuals with this disorder experience various highs and lows in their interpersonal relationship. Poletti (2012) says that narcissistic persons have a vulnerable self-esteem. Consequently, they are sensitive to criticism and situations resulting to their defeat. Instances of criticism and defeat haunt and leave them degraded and humiliated to a point where they feel empty and unwanted. In this context, they may respond to the causative effect with rage, disdain or any other defiant counterattack mechanism. Their social interactions are further aggravated by their relative disregard to the insensitivities of other. As a result, their progress to success may not materialize because criticism and intolerance to defeat affects their performance. Generally, individuals with this personality disorder live an impaired social life filled with difficulties in adjusting to changing social contexts.
With respect to both the academic and professional platforms, narcissistic personality disorder is categorically acknowledged as a mental disorder. Consequently, numerous theories seek to explain the origin and nature of the disorder within its immediate context. This essay appraises the causes of the personality disorder from a social-cultural theoretical perspective. Comer (2011) emphasizes that the principles adopted by this theory acknowledge the role played by social systems in structuring the psychological make-up of an individual. In this regard, family units and typical social systems like learning institutions form an integral part of requisite social structures in the society. Therefore, an individual's personality traits and psychological inclination depends considerably on the nature of environment prevailing within such essential social units. Social-cultural model of abnormal behavior asserts the importance of interpersonal relationships in development of youngsters within the society. Keith (2009) states that positive forces prevailing within family systems results in children with desirable psychological traits. On the contrary, social environments with negative forces like child neglect and disorganized relationships predispose children to abnormal psychological conditions like narcissistic personalities, among other mental disorders. In this context, the theory attributes development of narcissistic disorder on influential social and cultural forces within an individual's environment during his or her growth period.
Within a family structure, children depend on their parents for learning and emotional support. This means that the social and interpersonal disposition of parents towards children proves instrumental in shaping the psychological construction of a minor. According to Widiger (2004), parents who continually foster a caring and emotionally fulfilling environment nurture individuals with normal mental characters. On the other hand, cold parents encourage development of adaptive psychological characters among their children, which leads to abnormal mental traits at an older age. In this regard, narcissistic personality disorder originates from the struggle of a minor towards adapting to an uncomfortable environment during his or her development. A child living with an arrogant and insensitive parent shrinks from social interactions in an effort to create a defense mechanism against the undesirable personality of parents. As a result, the minor grows up into adulthood with a lack of fulfilling and satisfactory relationships with other people. Such an adult displays a substantial degree of disregard towards other people in the society.
Another cause of narcissistic personality involves the changes experienced in modern and post-modern families within the society. Emerging social trends twists the traditional forms of parenting into liberal ones favorable among popular cultures. According to Widiger (2004), these social trends influence parents to become self-centered and demanding towards the legitimate needs of their children. As a result, children always strive to fulfill expectations of their parents. Failure by the minors to act as expected by their caregivers earns them disapproval for their actions. In this case, minors are left with no option other than to integrate the self-centered values emphasized by their parents into their systems. They should conform to predetermined standards at all costs, failure of which signifies defeat or dismal performance. In the long run, individuals from such parenting environments develop an inflated perspective towards his or her abilities and beliefs. In this context, parents and other primary caregivers within the essential social settings propagate development of narcissistic personality among children during development.
Comer (2011) adds that other social units as learning institutions plays a significant role in development of children. Learning environment provide opportunities from interaction and exchange of values between members from diverse social backgrounds. In this case, children tend to display their superiority by defending their beliefs and values. As a result, the show of mighty on social superiority that ensues produces winners and losers. With respect to the issue of parenting, a child experiencing continuous disapproval from his or her caregivers encounters difficulty in defending his or her social values. This presents a situation whereby a minor develops intense contempt towards him or herself. Elsa (2011) argues that in an effort to compensate for the aspect of self-contempt, individuals will project their anger towards the society by driving other people away with insensitive and hypercritical behaviors. This usually happens when someone with narcissist personality faces criticism from his or her actions. In such cases, he or she takes spontaneous counterattack measures aimed at driving away the critics.
With respect to the theoretical perspective of social-cultural model during development of narcissistic personality disorder, we will acknowledge corresponding symptoms relating to their causes. According to Elsa (2011), individuals with narcissistic disorder express extreme degree of social impairment, including inability to enter and maintain interpersonal relationships. In the event that such individuals enter into intimate relationships, they experience difficulty in expressing genuine emotions towards their partners. These individuals also shows unstable perception of the self, which varies between the extreme ends of self-contempt and self praise. In this regard, the extreme end of self-praise involves a desire for attention within a social situation like a working group. On the contrary, self-contempt entails development of painful emotions attributed to a feeling of shame rather than guilt, especially in situations resulting from deflation of self-esteem. Other typical symptoms include unusual preoccupation with material things and outward appearances as objected to inner feelings. In addition, Elsa (2011) argues that individuals with narcissistic personality have considerable qualities of perfectionism. They tend to adopt inflated idealization of others and at the same time unrealistic devaluation. As a result, such individuals are preoccupied with a continuous evaluation of other people, especially collogues, in terms of their usefulness.
The social-cultural theory is one of the numerous theories explaining the causes and corresponding symptoms of the personality disorder in subject. In this context, the essay aligns the presumed causes and corresponding symptoms of narcissistic personality. This provides an avenue for marching the symptomatic element of self-contempt to the causative aspect of continuous disapproval of a child by a caregiver during development. Therefore, social-cultural model provides a mechanism for relating other typical symptoms of narcissistic disorder with their causes.
Reference List
Widiger, B. R. (2004). Narcissistic disorders: A Socio-cultural Approach. Journal of Analytical Psychology, 49(4), pp 477-482.
Keith, K. B. (2009). The Cracked Mirror: Features of Narcissistic Personality Disorder in Children. Journal of Psychiatric Annals, 39(3), pp 147.
Elsa, R. (2011). Narcissistic personality disorder: a clinical perspective. Journal of Psychiatric Practice, 17(2), pp 89-99.
Comer, R. J. (2011). Fundamentals of Abnormal Psychology. (6th Ed). New York: Cengage Learning.
Poletti, S. L. (2012). Handbook of Narcissism and Narcissistic Personality Disorder. Journal of Canadian Psychology, 53(1), pp 71-73.
Stuck with your Term Paper?
Get in touch with one of our experts for instant help!
Messenger
Live chat
Time is precious
don't waste it!
Get instant essay
writing help!
Plagiarism-free
guarantee
Privacy
guarantee
Secure
checkout
Money back
guarantee
Get a Free E-Book ($50 in value)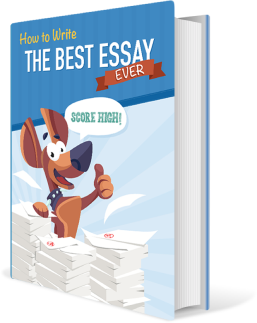 How To Write The Best Essay Ever!