Naturalism, Essay Example
Pages: 4
Words: 1052
Essay
This Essay was written by one of our professional writers.

You are free to use it as an inspiration or a source for your own work.
How does the naturalism of Stephen Crane's "The Open Boat" anticipates and helps us understand themes in John Steinbeck's "Flight."
Naturalism 'per se' imposes on the idea that nature in itself exists because of nature. Nothing else exists because of anything else but nature itself. For instance, it entails to impose that nature can explain itself and it does not need any particular support to be identified accordingly. Principles such as mass, energy, and scientific communities coexist together because of the laws of nature and how nature in itself tries to survive through time. Humans are considered to be part of the elements that make up nature. In a way, the philosophy behind naturalism involves humans as a part of an existing element that proves the essence of nature being able to support its own self in the desire of surviving through the ages.
In relation to this idea, several written works have already been published to explain the consideration over naturalism as the primary explanation of human existence. Not that it aims to define the stability of the thoughts behind atheism, but instead it tries to q question that manner by which humans intend to compensate with their need of a higher power to provide them assistance, protection and the assurance of safety. It basically asks whether or not 'god' is an idea or a condition of thinking that comes naturally from the desire of humans to have someone higher to respond to their needs and specifically defend them from possible madness of life.
In the written work of Steinbeck, he tries to create a connection between how a man sees himself and how he really is. Pepe, the main character, is constantly beseeched by his mother and is noted to be less manly than his father. In his aim of becoming like that of his father, he ends up going from hoop to hoop to find out that he is just as what his mother defines him. Question is, what really makes up a man? Does it notably come from being able to copy another individual who is noted for his manhood or does it come from one's personal understanding of his being, from being able to see what he can and cannot do in a more natural manner? Relatively, Pepe was described in the story to have finally resolved his issues when he finally died. Apparently, his desire to be a man was the primary reason causing him to not see his real self. The label that his mother has placed upon himself made him less able to see what he is made of, what he really wants for himself. When he finally died in the arms of his enemies, he specifically felt a sense of fulfillment.
This message of Steinbeck's story could be further clarified through the narration of The Open Boat, which was Crane's distinctive narration of his own experience in the instance by which he survived a shipwreck off the coast Florida. His definition of his experience was more reflective of his competition with nature. According to him, his attempt to survive caused him to see nature a little bit differently. During this time, he relates the feeling of specifically being detached from God. It was as if he was left alone, helpless and almost hopeless in ever surviving the event.
During this time in his life, he was able to contemplate how even the waves of the sea became a friend that supported his desire to live. He mentioned how the perception of humans towards the different elements of nature actually noted the condition by which how the said elements could fully affect them. As for him, it could be observed how he saw nature as a powerful element that dictated whether or not he would survive the tragedy he has been in to. He realized what command nature has over him and that he, as a person, cannot do anything but to go with what nature commands to happen. Most likely, it was because of this experience that he was able to measure his value apart from the primary value of the nature around him.
In relative connection, the story of Steinbeck on Pepe is described through Crane's definition of the case of man versus nature, as the condition by which humans tend to seek meaning to their lives. Pepe wanted to be a man, a matter that Crane realized during his experience in the shipwreck. Notably, being away from the insults of his mother and the personal impact that the words of his mother had on him, Pepe was able to realize who he was. Although it was already late, the fulfillment of knowing what he is made if specifically allowed him to become the man he always hoped to be. Being in a situation where one is statured face to face with death, a person becomes aware of what he is able to do and what he cannot. At times, nature in itself is the defining element that makes it easier for a human individual to know and understand who he really is.
The condition of how nature defines the being of human individuals could be realized to have a great command on how humans become involved in nature itself. Relatively, the stories of Steinbeck and Crane both portray a great impact on how nature commands the elements of human living, which allows them to see how they have become and who they are likely supposed to be. Life altering experiences often make it easier for humans to understand the purpose of their being. In accordance to what the experience of the characters portray in the stories, it could be realized that nature is noted to have a commanding power over the lives of humans that cannot be altered. Being able to understand what nature offers is a strong dependence that humans need to understand for them to find a better meaning to their being.
References:
Bassan, Maurice. 1967. Stephen Crane: A Collection of Critical Essays. Englewood Cliffs, N.J.: Prentice-Hall, Inc.
Bender, Bert. 1990. Sea-Brothers: The Tradition of American Sea Fiction from Moby-Dick to the Present. Philadelphia: University of Pennsylvania Press.
Crane, Stephen. 1898. The Open Boat and Other Tales of Adventure. New York: Doubleday & McClure Co.
Trejo, Oscar. Literary Analysis: "Flight" by John Steinbeck. http://www.groundreport.com/Arts_and_Culture/Literary-Analysis-Flight-by-John-Steinbeck-1/2859550. (Retrieved on April 15, 2013)
Time is precious
don't waste it!
Get instant essay
writing help!
Plagiarism-free
guarantee
Privacy
guarantee
Secure
checkout
Money back
guarantee
Get a Free E-Book ($50 in value)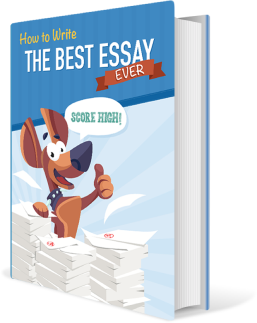 How To Write The Best Essay Ever!