Nature of Love, Essay Example
Pages: 5
Words: 1443
Essay
This Essay was written by one of our professional writers.

You are free to use it as an inspiration or a source for your own work.
Love has no concrete definition. Other consider it a feeling, while other see it as a concept. Everyone has experienced love in their lifetime; any person has the power to love and be loved regardless of their physical, mental, and social status. Love comes in different forms, for example, marital, parental, and friendship love (Pace, 2021). All these have a certain level of connection that makes them unique and hard to explain. Different people have their reason for love (Bode, 2021). Some love because of their loneliness, some because of material gain, and some because they want to enjoy the company and intimacy of other people. In the story "Psychology of a Husband from Syra," love manifests in different forms like jealousy, affection, loneliness, and other forms that make it hard to explain the real meaning.
The story reveals how the husband and Christina enjoyed their life at the beginning of their marriage. The husband had the best experience since she had been waiting for the time to have the best from his wife (Roidis, 3). He had suffered from mental conditions and loneliness. Hence having his wife for the first time gave him more hope that his life would completely change from the past event. They enjoyed the honeymoon together, and everything made him feel that his past miserable life had changed. The wife was preoccupied with the daily chores and what she liked most, failing to attend to him. This made him very stressed, and he began making excuses. This reveals how the man's expectations have changed from whatever she believed could make her happy and enjoy his life for the next years.
Many relationships are full of infatuation and not genuine love. The youth and adolescents tend to feel attached to a person mainly for physical pleasure while ignoring other meaningful needs. Infatuation only takes a few months or weeks before coming to an end. Infatuated partners have their focus on the physical and sexual benefits they receive from their partners rather than the positive nature of the people (Gururaj et al., 75). Hence when the physical attachment is removed, they tend to be physical and reach explosively, proving their main intentions. In the story, Christina assures her husband that his life will be more miserable than before marriage. She meant that the physical attachment would not only be the final product of their love (Roidis, 7). This makes the husband lose focus and indulges in other activities that are not appropriate in marriage. Therefore, her psychological distress begins making him vulnerable to adultery. Hence infatuation is the sole of many relationships today, causing them to be only for a period.
In addition, a lack of cognitive skills has separated many partners since they cannot adapt to each other's behaviors and differences. When two people get married, they expect to have angels in the house, forgetting that they are not the same. However, the failure of these people to integrate and accept each other's weaknesses makes the situation worse since no one accepts the wrong of the other. Everyone thinks they are the best and always works toward achieving their goals in marriage. However, romantic love should have both partners ready to advance their cognitive perception and appearance of each other (Sandra et al., 596). These changes are cultivated by humor, motivation, and arousal from both partners. They should be ready to listen and have depth patience for one another. However, the failure to accept change and patience has led to many acts and the separation of families psychologically, leading to emotional detachment and marital conflicts.
The story reveals how the husband fails to accommodate Christina based on her waving and letter-writing characteristics. She is into weaving and letter writing which makes her occupied most of the time, failing to attend to the man's demands. This makes him very annoyed, and he seeks the hand of the maid for the dance (Roidis, 7). However, Christina dances perfectly with the other man but still makes him wroth wither. However, the two could have agreed on the best mechanism and way forward. In that case, they could have survived and prevented the events that succeeded the marriage leading to the emotional detachment from the two partners.
Furthermore, love is complex that has three parts, feelings, attachment, and lust. Many people have strong attachments to their partners, leading to devastating effects in case the two get separated. Some people have committed suicide, and some have killed others because of love. Also, lust is part of love since the moment you state eating the person you love; you will have physical lust toward them. Physical lust also helps in making the bonds very strong and concrete. Finally, love is filled with feelings that make it possible for every human being to experience love. The husband has strong feelings towards Christina that make him sleepless after they separate their bedrooms (Roidis, 18). He always admires the room after the two bid one another goodnight. This explains the strong attachment and feelings he had towards Christina. Hadoula has strong feelings for poor ladies, making her do unbelievable acts to protect them from the burden they would face in paying dowry (Papadiamantis, 2010). Her love can only be expressed through killing the ladies. This shows her strong feelings of attachment to the poor ladies who could not pay their dowry.
Also, love is a disease that has a great emotional impact on the participants. Many people suffer emotionally in their relationships due to some reasons and differences. For example, one partner may be deeply in love while the other has no love or does not need the activities. This makes an individual sick and becomes depressed. The husband does not explain the cause of his problem, like sleeplessness and loss of appetite (Roidis, 16). He continues to suffer since he was the one who suggested the separation of the room. He can no longer have peaceful nights and enjoy sleep as before. He continues to glare at his wife every time she goes to sleep. This makes him mentally weak and ill as he tries to seek help. Hence many people have challenges since their actions in marriage have caused emotional challenges that make them suffer psychologically.
In addition, love is strong, passes all boundaries, and involves forgiveness and confession.  In "My Mother's Sin" by Georgios, many instances of forgiveness allow the woman to confess all she did to protect her children (Vicyinos, 88). It is common for the poor and rich to marry, which shows that wealth is not a definition of love. Christina comes from a low-income family that has nothing. However, her husband had some little savings that could take them for some time. He also had a job that kept him moving for many years. However, he explains how his love and desire to marry her was very strong and made him apply all the forces to have her as his wife. Therefore, love is not defined by a person's social status but has its powers that join the two hearts together.
In conclusion, In the story "Psychology of a Husband from Syra," love manifests in different forms like jealousy, affection, loneliness, and other forms that make it hard to explain the real meaning. Love has different expressions that many people may not understand. The couple had differences on many occasions, but their love remained intact. In the world, people often wonder how two people get along well while from outside, they seem to disagree. However, this is the love language and nature that many still cannot explain (Roidis, 20). The husband praised her wife most of the time and regretted making false decisions. He concludes by saying that the best way to have a queen is to stay away from her. It means that her wife had the love but still was committed to other chores. However, he could not understand and worsen the situation by separating the bedroom. He also got jealous and attempted to go out with the maid. Therefore, love has different expressions that make it complicated for many people to reveal its true meaning and form.
Works Cited
Bode, Adam, and Geoff Kushnick. "Proximate and ultimate perspectives on romantic love." Frontiers in Psychology (2021): 1088.
Gouda, Gururaj Ganapati, and Laveena D'Mello. "Infatuation, Romantic Relationship and Learning Behaviour among School Going Adolescents." International Journal of Management, Technology and Social Sciences (IJMTS) 6.1 (2021): 71-82.
Langeslag, Sandra JE, and Henk van Steenbergen. "Cognitive control in romantic love: The roles of infatuation and attachment in interference and adaptive cognitive control." Cognition and Emotion 34.3 (2020): 596-603.
Roidis, Beyond the Broken Statues. 2006.
Vizyinos, Georgios. My Mother's Sin and Other Stories. Brown University Press, 1988.
Papadiamantis, Alexandros. The murderess. New York Review of Books, 2010.
Time is precious
don't waste it!
Get instant essay
writing help!
Plagiarism-free
guarantee
Privacy
guarantee
Secure
checkout
Money back
guarantee
Get a Free E-Book ($50 in value)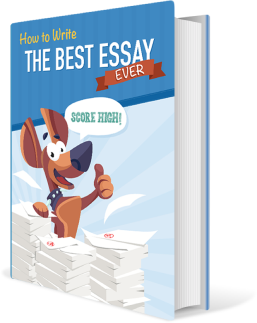 How To Write The Best Essay Ever!