New Directions in Sex Therapy, Term Paper Example
This Term Paper was written by one of our professional writers.

You are free to use it as an inspiration or a source for your own work.
The more I consider how I think and feel about sexuality in general, the more I realize how my views are completely tied to my ideas of my own sexuality.  It is a kind of lens through which I take in the entire subject and it influences every thought I have. This cannot be unusual; sex is as personal a matter as there is to most of us, so study of sexuality automatically triggers extremely personal reactions.  I am aware of this happening with myself but I also want to use the study to enlarge my understanding for myself.  For example, just knowing that open discussion of sexuality is uncomfortable for many people gives me confidence in my own study, discussion, and exploration.  In plain terms, it is helpful to realize that I am not the only person experiencing some levels of discomfort here. I then use this awareness to more free myself to enter into the study, and I feel that this in itself is a form of progress.  If I am still held back to an extent by my personal views, they do not completely block my ability to learn and accept different ideas, and because this is not easy for many.
I also understand the need to try to identify just how family, culture, and media have influenced my thinking of sexuality and basically created my idea of my sexual self.  The first thing I must see here is that self, and I recognize that I am not what anyone would think of as sexually open.  I was raised in a family environment that did not accept the subject as something to be discussed.  Certainly, this is also not unusual.  Even now society maintains that the family should not promote free thinking regarding sexuality because, generally speaking, the home is removed from any such concern.  More exactly, the family exists almost as opposing free sexuality or open discussion because it is felt that those things are issues for those not within stable families.  Perceptions of respect, respectability, and morality are strongly in place here, but the effect remains the same.  This being the case, my family expected me to be only "normal" in a sexual sense, which translates to being heterosexual and never overly interested in sex itself. I then grew up believing that there were boundaries regarding sex and looking beyond these is not the right way to live.  My sexual identity then may be described as repressed to an extent, although I do not perceive this to be extreme in my case. I would add that my study has certainly eased this repression and I find I accept different ideas and approaches to sexuality in a more open way.
I was also encouraged by my family to accept that, when love is in place, sexuality "takes care of itself." I think that here the family is reflecting the broader cultural forces. Jankowiak argues that cultures generally have a hard time in reconciling sex and love (Harvey, Wenzel, & Sprecher, 2005, p. 161) and I think this is extremely accurate.  The family takes in and promotes the social ideology that separates sex and love.  At the same time, this is very much a case of mixed messages.  I was taught that sex is beautiful when people love each other but the stronger implication is that, when love is not there, sex is degrading and wrong.  I think this then goes to maintaining the social fascination with sex.  Even today there is a taboo quality to it when it exists outside of marriage and "normal" sexual behaviors, so this creates an attraction.  I have felt this confusion myself.  That is, I have had fantasies based only on the idea of the sex in the fantasies as forbidden. It then becomes difficult to reconcile sex with open and honest feeling and behaviors.  For many of us sex without love is deviant, but the appeal of the deviant then becomes stronger.  I must say again that this is largely true even in the modern world, which sees itself as so open about sexuality.  I believe we all carry the mixed messages in us and the cultural influence is extremely powerful.
There is another side to the cultural influence that is interesting to me, and I try to use it to develop my sense of my own sexuality. It is difficult to ignore how the media treats sexuality mainly in terms of power struggles.  In fact, if there is any single message from the media about sexuality, it is power (Levine, Risen, & Althoff, 2010, p. 232).  I have noticed this my entire life and I think it is often disguised in the media as real intimacy.  More exactly, gender roles in media emphasize that sex is a matter of personal control.  The man or woman presented as most desirable in media has the power to draw others, and there is as well the implication that this power enables another kind: the power to create love.  Some may say that modern media does not go in these directions, but I disagree.  It is true that media of the past more reinforced power overtly, as in the woman's having the power to deny or give sex to her husband.  What I see today, however, is the same thing; all that has changed is that now, as women are presented as openly wanting sex, the power struggles simply take different forms.  I believe my awareness of this media influence has had a healthy effect on my own sexuality, and because I reject the thinking behind it.  If there is a great deal about sexuality I am only coming to understand, I feel it is absolutely wrong for it to be manipulated, or used as any kind of manipulation.
All influences, I believe, have been strong but, as in the case of media, they also move me to deeper examination of the real meaning of sexuality to myself and to others.  Beyond anything else, my sexual values reflect a need to be respectful of the choices others make.  I think this is important for my work with couples and families because the subject is so intensely personal, a lack of respect is easily damaging.  It is also unethical at the deepest level.  Sexuality is what it means to each individual or couple; there is no right or wrong in terms of healthy and consensual sexuality. I think any approach that has set parameters apart from what most works for the individual or couple in question is the approach that creates further conflict, and I believe this because I feel that my own sexuality and sexual choices demand respect.  On a strictly practical level, to disrespect someone's feelings about sex is to alienate that person, and no good work can come of this.
As to my own approach, I realize that a variety of theories and styles are in place to help people learn about their sexuality and sexual relationships.  For example, David Snarch argues that empathic listening only creates interdependency in a couple and this is damaging to the relationship.  He believes that, when partners demand what pleases them sexually, they move to autonomy and empowerment that actually enhances intimacy.  It becomes sex based on real desire for the other person as a person, and as a choice, rather than a wanting for sex (Kleinplatz, 2001, p. 25). While there is logic to this, I would never take this approach because I believe it ignores the greater importance of the intimacy as interdependent.  More exactly, Snarch is presenting a formula for intimate sexuality when intimacy is not so neatly achieved.  I agree that a couple creates a living system that is something more than the sum of the two parts (Leiblum, 2006, p. 99).  This being the case, there is a danger in insisting on personal autonomy.  If it can create a more legitimate desire for the other, it can just as easily turn the sexual relationship into a power-based situation.  Then, I strongly feel that the connection between love and sexuality demands the greatest attention because intimacy happens through this combination.  This not to suggest that sex cannot be enjoyed without love.  At the same time, however, I believe that love makes sex the greatest experience it can be, and I would never work with others in ways not sharing this view, which I also believe is one deeply held by most people.
I should add in closing that these views of mine are subject to change.  This is because I accept the reality that my thinking of sexuality is powerfully connected to my ideas of my own sexual being, and these are evolving.  I have examined my personal feelings – and fears – regarding sexuality, and I understand that knowing the real extent of external influences may be impossible.  What matters most, then, is the processes of exploration and discovery.  There are no set answers regarding human sexuality but, as long as I maintain an open frame of mind and awareness of how my personal feelings must have an effect on my work, I believe I am enabled to help others evolve in their own sexualities.
References
Harvey, J. H., Wenzel, A., & Sprecher, S. (2005). The Handbook of Sexuality in Close Relationships. New York: Lawrence Erlbaum.
Kleinplatz, P.  (Ed.). (2001). New Directions in Sex Therapy: Innovations and Alternatives. Philadelphia, PA: Brunner-Routledge.
Leiblum, S. R. (2006). Principles and Practice of Sex Therapy (4th ed). New York: Guilford Press.
Levine, S. B., Risen, C. B., & Althof. S. E. (Eds.). (2010). The Handbook of Clinical Sexuality for Mental Health Professionals. New York: Brunner-Routledge
Stuck with your Term Paper?
Get in touch with one of our experts for instant help!
Messenger
Live chat
Time is precious
don't waste it!
Get instant essay
writing help!
Plagiarism-free
guarantee
Privacy
guarantee
Secure
checkout
Money back
guarantee
Get a Free E-Book ($50 in value)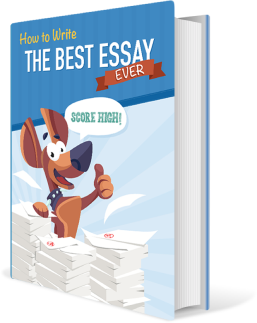 How To Write The Best Essay Ever!