Nystagmus, Term Paper Example
This Term Paper was written by one of our professional writers.

You are free to use it as an inspiration or a source for your own work.
Introduction
Nystagmus is a disease of the eye or nervous system. It is identified by rapid twitching movements of the eye; these being repetitious and involuntary eye movements. The movements of the eye can be vertical, horizontal or rotary in action. These dancing eye movements are the cause of an abnormal function created in that area of the brain that defines eye movement. This related to that part of the inner ear which controls eye movements. There are essentially two types of this disease (1) That which is caused at birth known as Infantile Nystagmus Syndrome (INS) and (2) That acquired later in life as a direct result of an injury or illness. (Medicine Plus, 2012).
Causes
Congenital Nystagmus (INS) – That which is caused at birth is usually a mild form of the disease; more severe symptoms tend to develop later. Young people are not always conscious of these eye movements whereas others may seem them as responsible for an amount of vision impairment. Surgery being an early option in order to improve vision problems. Opthammolagist can screen for this problem where a congenital disease is suspected. (Anderson, J.R. 1953).
Acquired Nystagmus – This being the most common form of the disease. Very often the host is not aware of the eye movements but it becomes more visible from other people looking at them. This is often noticeable with those who drink alcohol to an excess or taking sedatice medicine that causes damage to the labrynth function. Other means of acquiring this disease can result from such items as: (i) Head injuries (ii) Inner Ear disorders (iii) Stroke or (iv) Thiamine or B12 Vitamin deficiency. Equally any disease of the brain may trigger this, particularly brain tumours and multiple sclerosis.
Pathology of the disease – The disease is complicated and still not fully understood by the medical community. This particularly true of the mechanisms appropriate to that of congenital nystagmus. The characteristics of the disease often provide clues to the location of the lesion. For example periodic alternating nystagmus has been associated with Albinos and those having cerebellar disease (Abadi, R.V. 2002).
The disease can cause secondary disorders or complications. This may result in serious vision problems i.e. Leber's congenital amaurosis or severe optic nerve hypoplasia. In additrion the early detection of cataracts which can lead to Nystagmus. Infants diagnosed with the disease need immediate referal to a pediatric opthalmologist because of the risk of life threatening complications like retinoblastoma. There I also the additional concern of potential neurological disease within younger children; early detection is the key to obtaining the right course of remedial treatment. (Leigh, R.J. 2008).
Genetic or Hereditary Factors
Researchers at the University of Leicester in the UK identified a genetic link that illustrated that Nystagmus may well be hereditary. This can be treated by surgery and taking certain drugs in order to correct an abnormal head position that is a contributory factor to the disease. "Our research also showed that the expression of the protein is changed in neuronal cells of the eye and in certain parts of the brain" (Gottlob, I. 2012).
Environmental factors increasing risk factors include over exposure to alcohol consumption, gaining an infection to the inner ear or the taking of drugs i.e. substance abuse. Certain prescription drugs used for the control of siezures need to be examined for the content of lithium.
Manifestations Over Time
There is insufficient research evidence to suggest that the manifestations of the disease have changed significantly over time. We have seen an increase in the number of peripheral diseases that have become associated or linked to the disease. This does not suggest the disease has increased in virulence. There are essentially two types that effect those at birth (congenital) or that later in life (acquired). It does not have an actual pathology but really a condition that is related to certain age groups. Other than Congenital disease it can be brought on later in life by other ailments i.e. head injuries or stroke.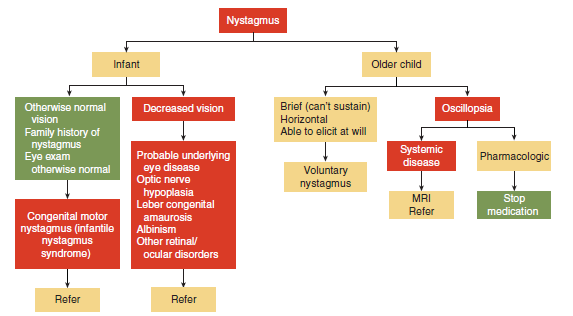 Figure 1 – Nystagmus Evaluation Algorithm
The disease can often be controlled by drugs and in the case of young people the vision issues may be rectified by surgical procedures.
The illustration in Fig 1 to the right shows an evaluation algorithm of the disease. It has been noted that fair skinned people and albino people tend to be more susceptible to the disease during infancy. In infancy the major concern is the correction of potential vision loss. Where an older child is diagnosed with Nystagmus then a referral to a neurologist is made in order to perform a neurological examination. This can involve a CT scan of the head in order to check for any abnormalities and possible brain tumours. Examination of the red reflex is another option in order to check for possible cataracts. The concept of potential neurological disease is now much more widely accepted as being associated with older children. (M H Professional, 2012).
The outcome of the disease is essentially controllable i.e. it can be rectified by surgery at an early age or controlled by treatment of drugs. It does not necessarily lead to death. It may however be a symptom of something more serious i.e. Cancer, Brain Tumour or bi-product of a stroke which can lead to potential mortality.
Impact on the Individual
This often depends upon when the disease is diagnosed. In infants it is less likely to be an issue as in most cases it can be treated successfully. In older Children it may become more worrisome if it leads to the further diagnosis of a serious illness like a brain tumour. This can obviously have an adverse emotional effect on the individual. In addition, it may lead to another form of neurological disorder or mental illness and this can be traumatic in an otherwise healthy person being diagnosed with a potentially deteriorating health problem. Adults have a better chance of putting this into some form of perspective , however children may need more emotional and spiritual guidance in order to help them progress with treatment and deal with any personal trauma resulting from this. (Baird, H.W. 1983)
References
Abadi, R. V. (2002). Mechanisms underlying nystagmus. Journal of the Royal Society of Medicine 95(5), 231–234. .
Anderson, J. (1953). Causes and treatment of Congenital Eccentric Nystagmus. British Journal of Opthalmology Vol 37, 267-268.
Gottlob, I. (2012, 7 15). Gene Which Causes Nystagmus, A Distressing Eye Condition, Identified By Researchers At The University Of Leicester. Retrieved from Medical News Today: http://www.medicalnewstoday.com/releases/58745.php
Henry W. Baird, E. G. (1983). Neurological Evaluation of Infants and Children. Lavenham: Lavenham Press.
M H Professional. (2012, 7 15). Nystagmus. Retrieved from M H Professional: http://www.mhprofessional.com/downloads/products/0071633804/luederch12.pdf
Medicine Plus. (2012, 7 15). Nystagmus. Retrieved from Medicine Plus: http://www.nlm.nih.gov/medlineplus/ency/article/003037.htm
John Leigh, M. W. (2008). Advances in Understanding Mechanisms and Treatment of Infantile Forms of Nystagmus. Oxford: Oxford University Press.
Stuck with your Term Paper?
Get in touch with one of our experts for instant help!
Messenger
Live chat
Time is precious
don't waste it!
Get instant essay
writing help!
Plagiarism-free
guarantee
Privacy
guarantee
Secure
checkout
Money back
guarantee
Get a Free E-Book ($50 in value)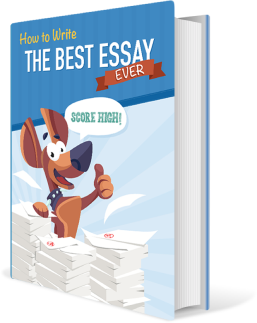 How To Write The Best Essay Ever!