Oil Future Speculation, Essay Example
Pages: 4
Words: 1070
Essay
This Essay was written by one of our professional writers.

You are free to use it as an inspiration or a source for your own work.
The financial "crisis" beginning in 2007-2008 can be conceptualized as two different "crises", at least from a policy perspective. The first crisis was the explicit and observable crisis that was composed of slower economic growth, lower stock markets, and noticeably higher unemployment rates. The second crisis, however, is arguably more insidious and will continue to play out over time as politicians and citizens alike question how asset bubbles were allowed to form: the crisis of speculation. Indeed, the crisis of speculation was tied to inappropriate behavior in purportedly "fair" markets that fed asset bubbles. This paper will analyze speculation associated with oil future markets. In particular, this paper will argue that regardless of whether charges regarding manipulative speculation can be proven, increased speculation in the oil futures market may lead to higher prices for consumers and dented economic growth through reduced consumption and firm investment.
Questions regarding improper speculation in the oil future market emerged with an unprecedented rise in oil prices. As prices for oil spiked above $100 per barrel and $4 per gallon in 2008-2009, consumers and politicians alike complained about oil's high price. Indeed, although the global economy had gone through unprecedented strains resulting in an economic recession, the oil market seemed impervious to the collapse in global demand as oil continued its inexorable rise upwards. As political pressure rose to take action on rising prices, policy makers emerged with a new story that attempted to explain this dissonance: improper speculation in the oil markets were keeping prices (far) above their proper equilibrium levels.
Bart Chilton, a commissioner at the Commodity Futures and Trading Commission (CFTC), was a key policy maker in establishing this narrative. Indeed in a 2012 speech, Chilton made the claim that each million barrels of net speculative length on a million barrels of oil adds 8 to 10 cents per barrel- a speculation tax that if multiplied together would mean a premium on each barrel of oil equal to $23.39. Chilton's argument was picked up by other politicians as the compelling explanation for higher oil prices. In order to understand the logic underpinning Chilton's accusation, a brief background regarding the oil future market is needed.
A buyer can purchase oil in two ways: on the spot market or on the future market. A purchase on the spot market is essentially a "real-time" transaction; that is, a buyer is purchasing a barrel of oil to be delivered now in the next couple of days- the transaction clears immediately. A purchase on the futures market is fundamentally different: A future is a contract to purchase oil in a month's time (or further in the future) that will be delivered to a specific place. Besides the difference in timing, there is also a difference in intent: a future is simply a contract for the right to buy in a month; the contract can also be sold at a profit if the price for oil increases in price the contract holder can sell it to another buyer- making a profit on the transaction. Future contracts are purchased on the New York Mercantile Exchange, and were typically used by farmers and producers to hedge against prices swings in the market.
Although futures were initially meant for (and utilized by) individuals with business interests related to oil, this dynamic has gradually changed. Indeed, instead of individuals with "skin in the game" purchasing these future contracts as a means to hedge losses, speculators began to purchase these contracts as a proxy bet on the price of oil increasing; a fairly safe bet considering the structural drivers in the market including a natural resource hungry China and Brazil. This represented a fundamental difference in the futures market, and many policymakers (and some scholars) blame the price rise in oil on the infusion of money into the speculative market that seemingly created demand that was not real; that is, although speculators purchased buy contracts for delivery they never had the intention to purchase the oil when the contract came due.
Thus, at least to some, speculation in the market functions as an externality in that there is disconnect between demand and supply in the oil market. According to investment figures , the total amount of money put in the oil market increased from exponentially; investment increased from $13 billion to $300 billion over a five-year time period. As institutional investors and even more sophisticated investors such as hedge funds saw yield deteriorating, they took out low-interest loans aimed at investing in the lucrative commodity market. This narrative essentially composes the story for an active manipulation of commodity markets including oil: Investors, desperate to draw a higher yield on investment, flooded oil future markets with liquidity in order to take profits off increasing demand for oil.
This story may be correct; circumstantial evidence suggests that the oil price has come down with a significant investment outflow from the sector as general demand for oil has also fallen. While there is a doubt regarding to what extent speculation led to above-equilibrium prices, there is little doubt, however, that speculation in energy markets has a palpable impact on the real economy.
To understand the impact, one has to look no farther than the connection between the prices of futures and the spot prices. Because future contracts act as a rough proxy for supply and demand (spot prices), there is a high correlation between future contract prices and spot prices for oil and corn: this means that the price for gasoline paid at the pump and for industrial activities is affected by speculative activity that leads to higher future prices. This, in turn, leads to higher consumer prices and inflation- consumers pay more for gasoline and oil products: these results in lower real income (reduced purchasing power) for consumers that also affects the entire economy via lower personal consumption levels. From the firm level, an increase in input costs leads to lower margins for products if price increases can be put through to consumers; this, in turn, means higher production costs and lower profit levels for firms in almost every industry due to their dependence on oil.
From a real economy perspective, a higher inflation rate coupled with lower personal consumption and lower firm investment translates to lower economic growth, ceterus parabus. Thus, speculation for future contracts in the oil market has a number of adverse effects on the economy that may spell lower economic growth during a period of already depressed economic activity.
Time is precious
don't waste it!
Get instant essay
writing help!
Plagiarism-free
guarantee
Privacy
guarantee
Secure
checkout
Money back
guarantee
Get a Free E-Book ($50 in value)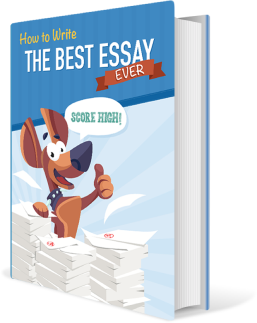 How To Write The Best Essay Ever!