Personal, Subjective Journey, Essay Example
Pages: 7
Words: 1923
Essay
This Essay was written by one of our professional writers.

You are free to use it as an inspiration or a source for your own work.
Week 1: The Big Picture
This introduction to music around the world peaked my interest in the class because it opened my eyes to music that are enjoyed by people elsewhere. In the Canada and other western nations, music listeners typically classify themselves as fans of rock, pop, hip hop, and rap because this is the music that is played on our radio stations and popularized within our culture. However, the music styles that are listened to by people in other countries vary from these typical genres based on their sound quality as a consequence of different cultural persuasions. It was interesting to learn about the religious music used by shamans and the healing power that affiliated rituals were said to have. In a sense, music listeners in the Canada believe that music has healing powers as well. Often, people listen to music to help cheer them up or make them feel more confident. Therefore, healing power is a universal trait of music.
Week 2: Acoustics I
The lecture on acoustics provided me with a means to understand the music I listen to. Prior to this lesson, I was not able to recognize the difference between harmony and melody, nor did I pay much attention to the volume shifts in the music. However, after learning these terms, I was able to recognize these musical elements in some common songs. I also noticed that these acoustic elements are lacking in some. Classical music appears to have the broadest range of acoustics, while modern hip hop and rap seem to have the least.
Week 3: The Global Village, Global Jungle
This lecture helped me understand the relationship between culture and musical expression. Just like we appreciate music in the modern world, early people enjoyed it too and incorporated different meanings of music into their daily lives. Each different genre of world music has different elements that are able to make it distinct. Since many people in the Western world derive from the variety of cultures discussed, it is evident that some of our music uses elements from these global pieces, which is ultimately what makes this music special. It resulted from an exchange of diverse ideas to create something new. The most interesting music I've heard was Indian music. This style of music appears to use a similar beat in most songs, but the vocal parts have been very unique and likely the key component of the sound.
Week 4: Rhythm
After learning about rhythm, I came to recognize that a majority of modern music is written in compound time. When I tap my feet to music, I can easily count out the rhythm as 1, 2, 3, 4. A lot of classical music deviates from this formula which appears to make it sound more complex. While this type of rhythm is valuable to music that is meant to demonstrate artistry, such music would be challenging to dance to which is likely why modern music uses mostly common time. One of the most valuable instruments with regards to producing rhythm is the drum because it helps the other instruments follow the beat which could either be steady or complex. It appears to be possible to have music without a rhythm, although this would sound extremely confusing and likely be challenging to coordinate with multiple musicians.
Week 5: Form
Musical form demonstrates the plan of a particular piece in terms of the structure. The potentially repetitive cycle of some songs is reminiscent of form in poetry. Many poets attempt to follow certain rhyming patterns to perfect the meaning of their words, and this same technique is used by musicians when creating new works. It is interesting to see how art that is listened to and art that is spoken can overlap in terms of design.
Week 6: The Musician
There are many fascinating musicians that have been known throughout history. While I admire many musicians in the modern era for their expression, I believe that one of the best musicians of all time was Beethoven. Based on what I've heard and read about him, he was a musical genius and was able to effortlessly transcribe musical ideas he had in his mind onto a piece of paper. He was considered to be a slacker because he would put off jobs that he was contracted for until the last minute, but he was also considered talented because he would always be able to quickly compensate for this laziness and have the piece produced in time. This is admirable because he was such an excellent musician that he did not have to put a lot of time in composing many of the pieces we still admire and listen to today. Each musician appears to have their own trait that makes their work special, but Beethoven's appears to be the most extraordinary.
Week 7: Creative Process, The Inner Game
The creative process that a musician must go through when composing and performing a piece is very in-depth, as it is important to ensure the music produced will be appreciated by the listeners. The most interesting part of this process occurs when a musician or group of musicians utilize improvisation during the piece. This improvisation is characteristic of jazz, which demonstrates the talent of the musicians who would use it. Rather than using recorded notation to play a piece, artists would be able to simply take in what their band mates are playing and then add something new to the pre-existing sound. This is the most exciting aspect of the creative process because it shows the evolution of a sound or concept. Some artists prefer to not repeat an improvised act for favor of new sound, but others will then record what was played and build upon it to further enhance what was done. This is an important step of the creative process because it allows musicians to think about their music and add on to it or edit it as needed.
Week 8: Pitch
Pitch is an interesting component of music because it defines the quality of the sound that is being produced. For example, in opera music, we expect wide ranges of pitch. While many opera singers are known for their high pitched singing, these individuals are also admired for their ability to sing lower than usual pitches. Furthermore, in pop music we can generally expect a middle to high range sound, while in chants we can expect a low pitch. Therefore, it is important to consider pitch when writing a piece of music because the ranges that are incorporated will change the quality of the sound that is produced.
Week 9: Music and Politics
Because music is typically influenced by the culture from which it is derived, it is not surprising that some music is made to discuss politics. The most striking example of political music within my lifetime was the grunge movement that occurred during the 1990s. Even after bands like Nirvana dissolved, their message was still prevalent. Ultimately, many of the bands in this era demonstrated that they were not willing to accept government corruption and made many songs to publicize this opinion. The political music of a culture also demonstrates who in society has control. Because bands were able to speak out against the government, it is evident that the music was produced in a democratic nation. However, in a more repressed society, one would expect to have only positive music with regards to the country's leaders. An example of this is much of the music that is produced in Saudi Arabia. This society has little traditional music due to their ancestral nomadic lifestyle, and the music that is currently produced is under attack as sinful according to religious law. Therefore, the music that is produced in monitored carefully to avoid offending anyone in power. Speaking out against the government would not be a possibility in this music.
Week 10: Harmony and Tonality
While harmony is an integral part of many works, it seems that this musical element is made possible in most situations by the piano. Because a piano player is able to strike several keys at once, they are able to create harmonies using a single instrument. It does not appear that this is possible with other types of instruments, and more than one player would need to be available to create this similar effect.
Week 11: Music and Religion
Music has close ties with religion both in modern and in ancient times. In church, music is used to communicate with God, and this has been true for many religions over time. While the Catholic Church used mostly chanting to achieve this communication in the Middle Ages, this music evolved to accommodate instruments during the Renaissance. In the modern era, the particular music style used varies from church to church, but anything from basic singing to elaborately produced music with band instruments is possible. It appears this this music helps people connect more significantly to the words that are spoken, which brings in an aspect of deeper spirituality.
Week 12: Texture
Texture defines how the melodic, rhythmic, and harmonic materials come together in a piece and therefore determine the overall quality of the sound. This is an important component of a majority of world music because it creates the overall sound that characterizes and makes it appear distinct from different styles of music.
Week 13: Music, Gender, and Race
Through studies of music throughout the world, it does not seem like there was much of a place for women in the production of music. In Europe, the well-known musicians are men and it is likely that it would have been frowned upon to have had a women enter this line of work. While women were allowed to attend musical performances, their place was to enjoy the music rather than produce it. European society also did not have much room for non-white artists either. Since society was dominated by white men, this was reflected in the music that was produced.
Women and non-white men appeared to have entered the music scene at a similar time in the Canada. The 1920s brought about a period of reformation with regards to cultural expectations and many women and non-white men began to produce music that was more commonly accepted. The jazz movement was particularly accepting of diversity, and even white men enjoyed this style of music. While ultimate equality was not achieved by this means, this evolution of music was a starting point for the civil rights movement.
Week 14: A Survey of Music in North America
The discussion on Canadian aboriginal music was interesting because it demonstrated how these cultures would traditionally express themselves. Prior to the general mistreatment and relocation of these groups, music was an important aspect of their lifestyle, as it was used in a variety of religious and cultural ceremonies. Each aboriginal tribe had their own songs and festivities, which made them unique from one another. However, regional practices were similar in terms of the reasons for these ceremonies. After the dislocation cause by The Canadian Indian Act of 1876, the music enjoyed by these groups shifted significantly, and came to mark their sadness about their lands being taken from them. In this manner, the music produced by these groups persisted to preserve their culture and to help them cope with their sadness. The other music currently being produced in North America seems to take on cultural relevance as well. For example, modern music is popularized by the choices people make online, which indicates to music labels which music should be promoted. Today, it appears that we have a more personalized listening experience than we did in the past.
Time is precious
don't waste it!
Get instant essay
writing help!
Plagiarism-free
guarantee
Privacy
guarantee
Secure
checkout
Money back
guarantee
Get a Free E-Book ($50 in value)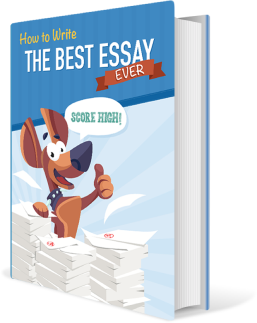 How To Write The Best Essay Ever!